Estimated reading time: 20 minutes
Kon'nichiwa, fellow adventurers! Are you planning a trip to Tokyo and wondering what to add to your itinerary? I've got you covered with a list of the best things to do in Tokyo. From the bustling streets of Shibuya to the serene gardens of Shinjuku, Tokyo offers a unique mix of modernity and tradition that makes it a must-visit destination for any traveller. My Tokyo travel tips will help you navigate the city with ease, ensuring that you don't miss out on any of the unique experiences that this vibrant city has to offer. So, pack your bags, grab your camera, and get ready to experience the best things to do in Tokyo!
Tokyo's top attractions:
Tokyo Tower:
If you want to take in the breathtaking panoramic view of Tokyo, then Tokyo Tower is a must-visit attraction. The tower stands 333 meters tall, which makes it one of the tallest towers in the world. You can take an elevator to the top and enjoy the spectacular view of the city skyline. The view is especially stunning during the evening when the city lights up. Grab a bite to eat at one of the restaurants in the tower and enjoy a meal with a view. It's the perfect spot for a romantic date or for taking stunning photos.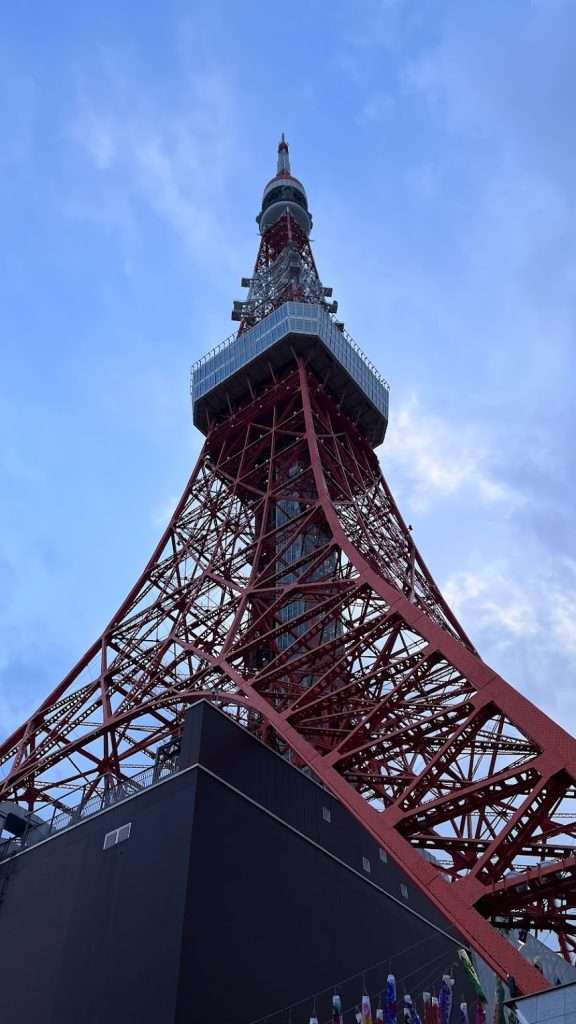 Senso-ji Temple:
If you're looking for a glimpse into Tokyo's rich history and culture, then you should definitely visit Senso-ji Temple. This ancient Buddhist temple was built in the 7th century and is Tokyo's oldest temple. As you approach the temple, you'll walk through the lively Nakamise Shopping Street, lined with traditional Japanese shops and food stalls. Once you reach the temple, you'll be greeted by the impressive Kaminarimon Gate, which leads to the temple grounds. The temple itself is stunning, with intricate carvings and vibrant colours. Take part in the traditional Japanese practice of Omikuji, which involves drawing a fortune slip and tying it to a designated spot.
Meiji Shrine:
If you're looking for a peaceful retreat from the hustle and bustle of the city, then Meiji Shrine is the perfect destination. This serene Shinto shrine is dedicated to Emperor Meiji and Empress Shoken and is surrounded by a lush forest. The tranquil atmosphere is perfect for taking a peaceful stroll or participating in the traditional Shinto practice of writing wishes on wooden plaques called ema. You'll also get to see the traditional Japanese architecture of the shrine, including the impressive Torii gate at the entrance.
Shinjuku Gyoen National Garden:
If you're looking for a peaceful escape in the heart of Tokyo, then Shinjuku Gyoen National Garden is the perfect destination. This expansive garden features stunning landscapes, including traditional Japanese gardens and French gardens. You can take a peaceful stroll through the park, enjoy a picnic under a cherry blossom tree, or simply sit and relax by one of the ponds. The garden is especially beautiful during the cherry blossom season in the spring when the park is awash with pink and white flowers.
Disneyland & DisneySea
Oh, Disney lovers, listen up! If you're in Tokyo, you simply must visit both Disney Land and Disney Sea. Yes, you heard it right, there are two Disney parks in Tokyo, and they are both equally amazing. Disney Land is a classic park with Cinderella's castle, thrilling rides, and parades. But the real magic happens at Disney Sea, which is completely unique to Tokyo. It's like a blend of a Disney park and a water park, with seven different "ports of call" that are themed after different parts of the world. You can explore a mermaid lagoon, a Mediterranean harbour, or even a volcano island. And don't even get me started on the food. Mickey-shaped churros, popcorn in every flavour imaginable, and adorable character-themed snacks galore. Trust me, your taste buds will be as happy as your inner child.
Shibuya Scramble Crossing
If you're in Tokyo and looking for a spot to capture that perfect Instagram shot, Shibuya Scramble Crossing is a must-visit! This iconic landmark has been featured in countless media and is a popular photo spot. Get your camera ready and join the tourists waiting for the best moment to snap a pic at the corner of the crossing.
But Shibuya is more than just a trendy photo spot. As Tokyo's most fashionable district, it's home to a vibrant young culture. From large shopping malls to small boutiques, discount stores, bars, clubs, cafes, and restaurants, Shibuya has something for everyone. It's the perfect area to shop, dine, and enjoy a night out.
And if you're lucky enough to be in Shibuya during a special event, get ready for an unforgettable experience. The crossing and the surrounding area often become the site of unofficial street celebrations, especially during Shibuya Halloween. You'll see thousands of party animals in unique costumes roaming the streets all night long.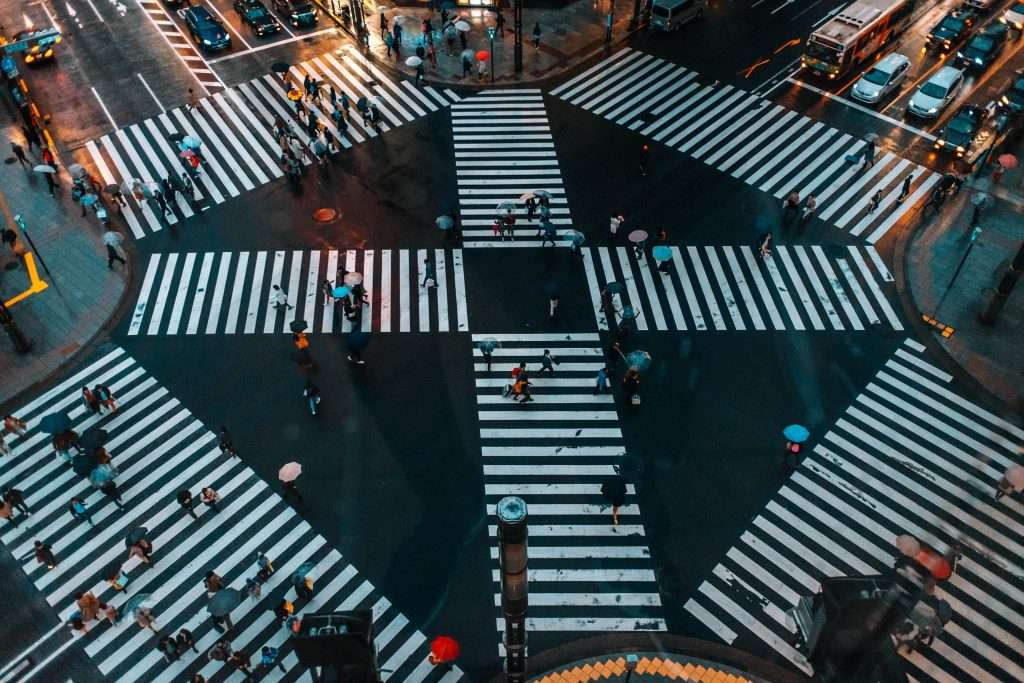 Mario Kart
Looking for an activity that will get your adrenaline pumping and make your trip to Tokyo unforgettable? Look no further than Go Karting! With the opportunity to drive through the city dressed as your favourite Mario Kart character, this activity is a must-do for gamers and thrill-seekers alike. Join a group and race through the busy streets of Tokyo, taking in sights like Akihabara and Shibuya, or head to Tokyo Tower for a unique perspective of the city. Even F1 driver Jenson Button couldn't resist the fun of go-karting in Tokyo. Buckle up and get ready for a ride you won't forget!
Yanaka Ginza Shopping Street:
For those who love to shop, Yanaka Ginza Shopping Street is a hidden gem that should not be missed. Located in the heart of the Yanaka neighbourhood, this charming street is lined with traditional Japanese shops selling everything from handmade crafts to delicious street food. As you stroll through the street, you'll feel like you've stepped back in time, with the nostalgic atmosphere of old Tokyo. You can try some of the local snacks, such as taiyaki, a fish-shaped cake filled with sweet red bean paste, or browse through the unique souvenirs to bring back home. This street offers a truly authentic and delightful shopping experience.
TeamLab Borderless digital art museum:
For an immersive and mind-bending art experience, TeamLab Borderless digital art museum is a must-visit attraction. This interactive museum features digital art installations that blur the boundaries between art and technology. You can walk through rooms that come to life with colourful projections, touch walls that respond to your movements, and even immerse yourself in an interactive waterfall. The museum is a visual and sensory feast that will leave you feeling inspired and amazed. Be sure to bring your camera, as every room offers a unique and Instagram-worthy photo opportunity.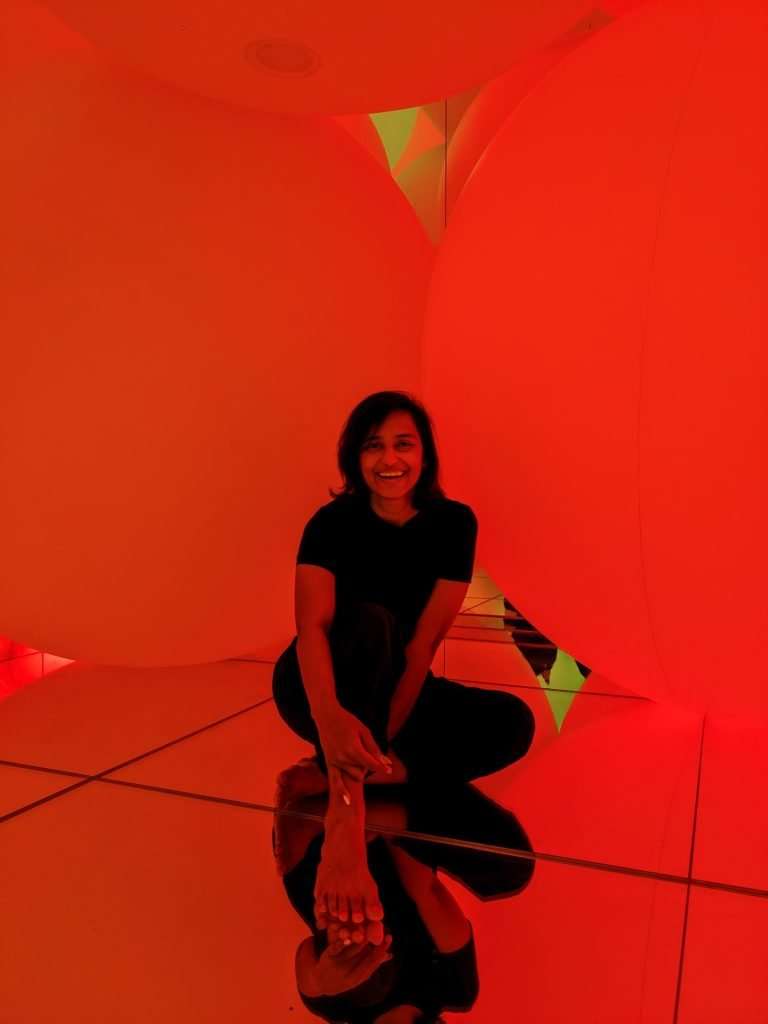 Ueno Park:
If you're looking for a peaceful escape from the hustle and bustle of the city, Ueno Park is a beautiful destination that offers a tranquil oasis. This expansive park features stunning gardens, a zoo, several museums, and even a shrine. You can stroll through the gardens and enjoy the seasonal flowers, such as cherry blossoms in the spring or colourful leaves in the autumn. You can also visit the museums, such as the Tokyo National Museum or the National Museum of Nature and Science, to learn more about Japanese history and culture.
Tokyo Skytree:
For a bird's-eye view of Tokyo, Tokyo Skytree is the perfect destination. This towering structure stands at 634 meters tall and is the tallest tower in the world. You can take an elevator to the top and enjoy the stunning panoramic view of the city from the observation deck. The view is especially impressive during sunset or at night when the city lights up. You can also visit the shopping mall located at the base of the tower, which features a wide selection of shops, restaurants, and even an aquarium.
This place is a tech-lovers dream, with all sorts of VR and high-tech attractions spread across several floors of the iconic tower.
The third floor is where the party starts, with a lounge that features a massive 15-metre-wide LED screen and some seriously cool projection mapping. Whether you're into old-school games like Pacman or the latest in VR techs like Beat Saber and KAT Walk, you'll find it here.
But let's be real, you're probably going to spend most of your time on the fourth floor. This is where the sports-inspired games and activities are, and trust me, they're addictively fun. Whether you're jumping rope, solving puzzles, or fighting off invaders using an AR motion sensor, you and your friends will be totally engrossed. And if you're feeling competitive, try your hand at the VR Tower Tag or the real-life PUBG Mobile shooting game.
Need to catch your breath? Head up to the fifth floor, where you can try out some virtual E-motor sports and racing simulators. There's even a poker room for all you Texas hold'em fans, and a separate room for Japanese and international board games. And if you're lucky enough to be there on an event day, don't miss the Sky Stadium stage, where you could catch a live music performance, fashion show, or eSport showcase.
Odaiba:
For a fun and futuristic experience, Odaiba is a man-made island that offers a range of attractions and activities. You can visit the Miraikan science museum to learn about the latest technological innovations or stroll through the Oedo Onsen Monogatari hot spring theme park to relax in a traditional Japanese onsen. You can also visit the Gundam statue, which stands at an impressive 18 meters tall, or play some arcade games at the Round 1 entertainment centre. The island also offers stunning views of Tokyo Bay and Rainbow Bridge, which makes for a perfect photo opportunity.
Ghibli Museum
If you're a fan of Studio Ghibli's magical world, a visit to the Ghibli Museum in Tokyo is a must! Get ready to dive into the enchanting universe of Hayao Miyazaki's animation films, from My Neighbour Totoro to Spirited Away. The museum showcases the art and techniques of animation and even features replicas of famous film characters such as Cat Bus and the robot from Castle in the Sky. Don't miss out on the museum's cafe and gift shop, too! Remember to book your tickets in advance online, as they are not sold at the museum.
Best places in Tokyo to Eat, Drink & Shop
Golden Gai
Stroll through the dodgy streets of Kabukichō, dodging the pimps and ignoring the sleazy dive bars, and instead, make your way to the charmingly gritty Golden Gai, a tiny corner of Shinjuku that's brimming with character.
You'll find six narrow alleys packed with independent bars, each entrance unique in its own way – adorned with stickers, freshly painted, or aged and worn. Some buildings house more than one bar, and climbing the steep staircases can lead you to a completely different world.
From hospital-themed bars to failed S&M clubs, and even bars with grass-covered walls, you'll find pretty much everything within Golden Gai if you're willing to explore. And if you're looking for a taste of medical macabre with your drinks, don't miss Tachibana Clinic. Just remember to keep your wits about you and be ready for an adventure!
Takeshita Street
Located in the centre of Harajuku, Takeshita Street is a shopping destination that's perfect for window shopping. The shopfronts overflow with cutesy clothes and groups of school kids meet up to indulge in sweet street food. It's well-known and featured in every guidebook as the epicentre of all things trendy and "weird" in Tokyo. While there are chain stores scattered around, the street is also filled with independent shops and smaller brands, providing plenty of options. Thanks to this, many of the smaller stores are trendsetters, offering a sneak peek of what's to come. The food on Takeshita Street is just as noteworthy as the fashion.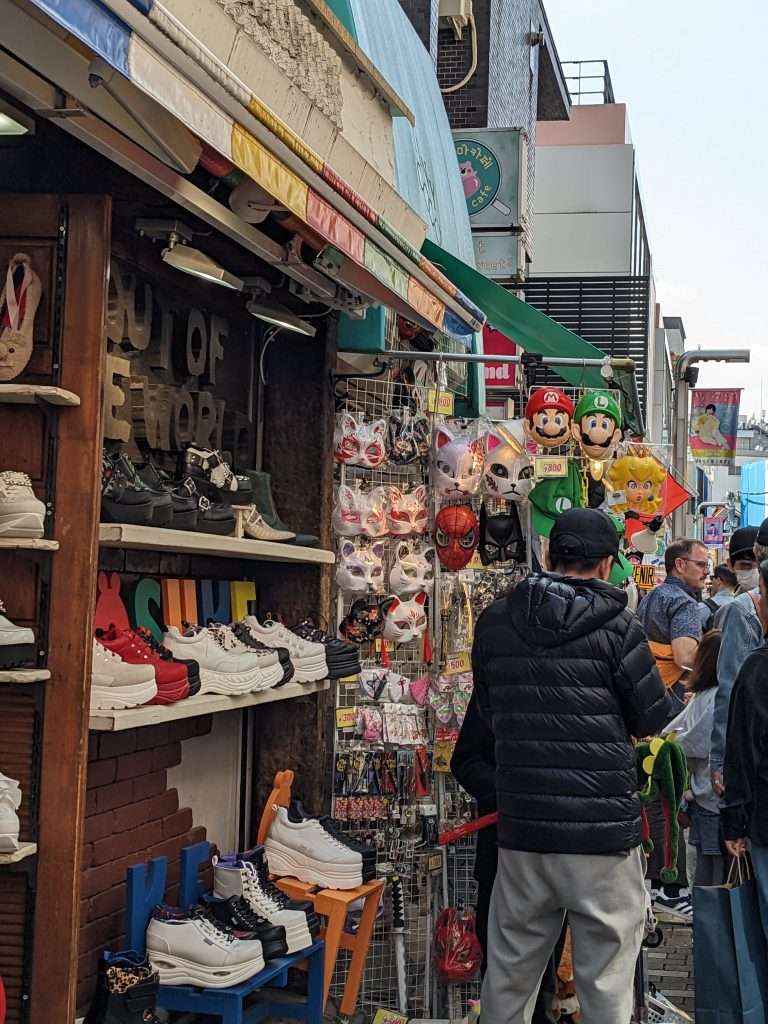 Akhiabra
This district is world-famous for being the ultimate hub of all things anime, manga, and electronic. You won't find a denser concentration of cool merch, maid cafes, or gaming arcades anywhere else on the planet (no joke). And if you're into go-karts, you might even find some of those zipping around here too!
Visiting Akihabara feels like you've stepped into a surreal Tokyo dream. The place is densely packed and always bustling (just like most of central Tokyo), but there are added touches that make it feel like you've entered an alternate reality. Think blocky buildings painted in bold primary colours, massive ads featuring virtual idols that tower multiple stories high, and a jangling cacophony of sound from all the arcades, pachinko parlours, and discount electronic stores in the area.
While there aren't necessarily any "sights" to see in Akihabara per se, the whole neighbourhood is more of a vibe. It's a place to fully immerse yourself in the world of anime, manga, gaming, and idol fandom. And if you're a true otaku at heart, don't just stick to the mainstream spots—be sure to seek out Akihabara's hidden gems too!
Yokocho
Fancy restaurants and high-quality meals? Pssh, that's so basic. If you want a unique booze experience in Tokyo, head over to the Izakaya Alley (Yokocho). These Japanese-style gastropubs are the perfect spot to grab some cheap drinks and snacks with the locals, especially the salary men.
Picture this: you're sitting next to a local, sipping some Sake, and munching on authentic Japanese dishes in a tiny, smoke-filled Izakaya. That's a whole vibe! And guess what, you don't have to break the bank to experience it.
Tokyo has several atmospheric Izakaya alleys and drinking districts, including Shinjuku, Shibuya, and Ueno. But if you're not sure where to start, join a bar-hopping tour! These local guides will take you to hidden bars and Izakayas, giving you a taste of the real drinking culture in Tokyo. Don't be shy, join the fun!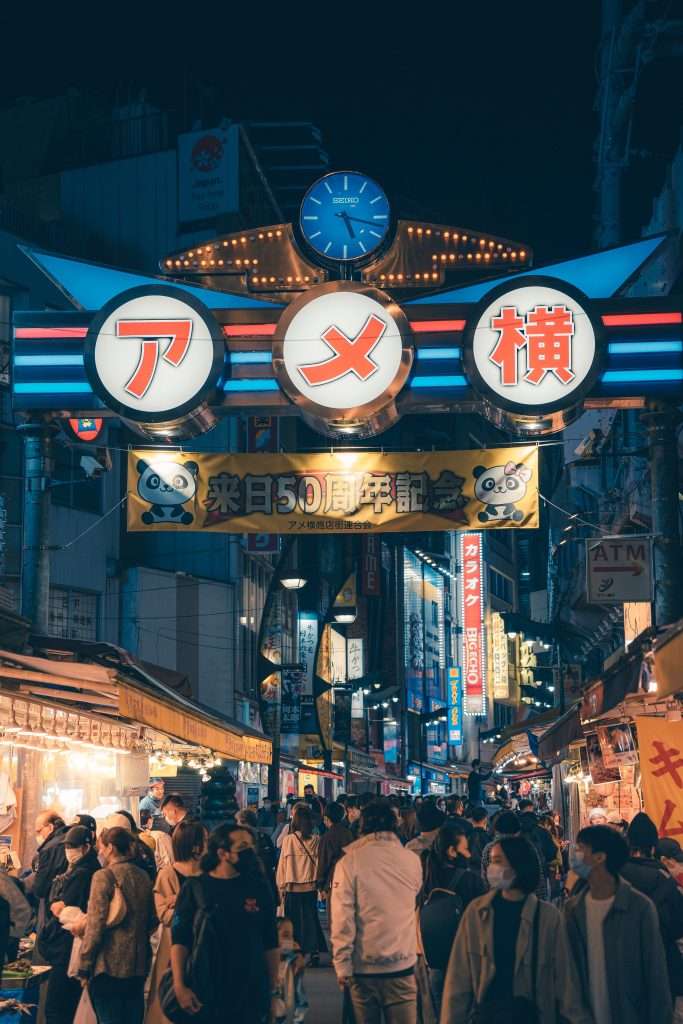 Tokyo's Cultural Sites
Imperial Palace:
The Imperial Palace is a must-visit destination for anyone travelling to Tokyo. Located in the heart of the city, it serves as the residence of the Emperor of Japan and his family. The palace was originally built in the 15th century and has undergone several renovations throughout the years. Explore the beautiful gardens surrounding the palace, as well as the East Gardens, which were once the site of Edo Castle. The palace itself is closed to the public, but you can still catch a glimpse of the beautiful architecture and historical significance from outside the palace walls.
Edo-Tokyo Museum:
For a fascinating look into Tokyo's history and culture, the Edo-Tokyo Museum is a must-visit. The museum showcases the city's transformation from a small fishing village to the bustling metropolis it is today. The exhibits are interactive and engaging, making it a great destination for both kids and adults. The museum also features life-size models of traditional homes, shops, and even a kabuki theatre. With such a vast collection of artefacts, the Edo-Tokyo Museum is a great way to learn about Tokyo's past.
Kabuki Theater:
If you're looking for a unique cultural experience, attending a kabuki theatre performance should be on your list. Kabuki is a traditional Japanese form of theatre that dates back over 400 years. It combines elements of dance, music, and drama, with elaborate costumes and makeup. The Kabuki-za theatre in Tokyo is one of the most famous venues for kabuki performances, with daily shows that draw both locals and tourists. With its intricate performances and colourful history, kabuki theatre is a must-see for anyone interested in Japanese culture.
Sumo Wrestling:
Sumo wrestling is a traditional Japanese sport that has been around for centuries. Tokyo is home to several sumo wrestling stadiums, where you can watch these athletes compete in the ring. The matches are full of energy and excitement, with the wrestlers performing elaborate rituals before each bout. The most popular sumo tournaments take place in January, May, and September, with tickets often selling out far in advance. If you're lucky enough to catch a match, it's sure to be a highlight of your trip to Tokyo.
Tokyo National Museum:
The Tokyo National Museum is the oldest and largest museum in Japan, housing a vast collection of artefacts and artwork from Japan and other Asian countries. The museum's permanent exhibits include everything from ancient pottery to samurai swords, and there are also several rotating exhibitions throughout the year. With such an extensive collection, the Tokyo National Museum is a great way to learn about Japan's rich cultural heritage.
Best Day Trips from Tokyo
Kamakura:
A day trip to Kamakura is a great way to escape the hustle and bustle of Tokyo and explore the city's rich history. Located just an hour south of Tokyo by train, Kamakura was once the political capital of Japan in the 12th century. Today, it's known for its temples, shrines, and famous Great Buddha statue. Explore the Hase-Dera Temple, which features stunning ocean views, and the Tsurugaoka Hachimangu Shrine, one of the most important shrines in Kamakura. For a unique experience, try your hand at Zen meditation at the Engaku-ji Temple. With its charming streets and historical significance, Kamakura is a must-visit day trip from Tokyo.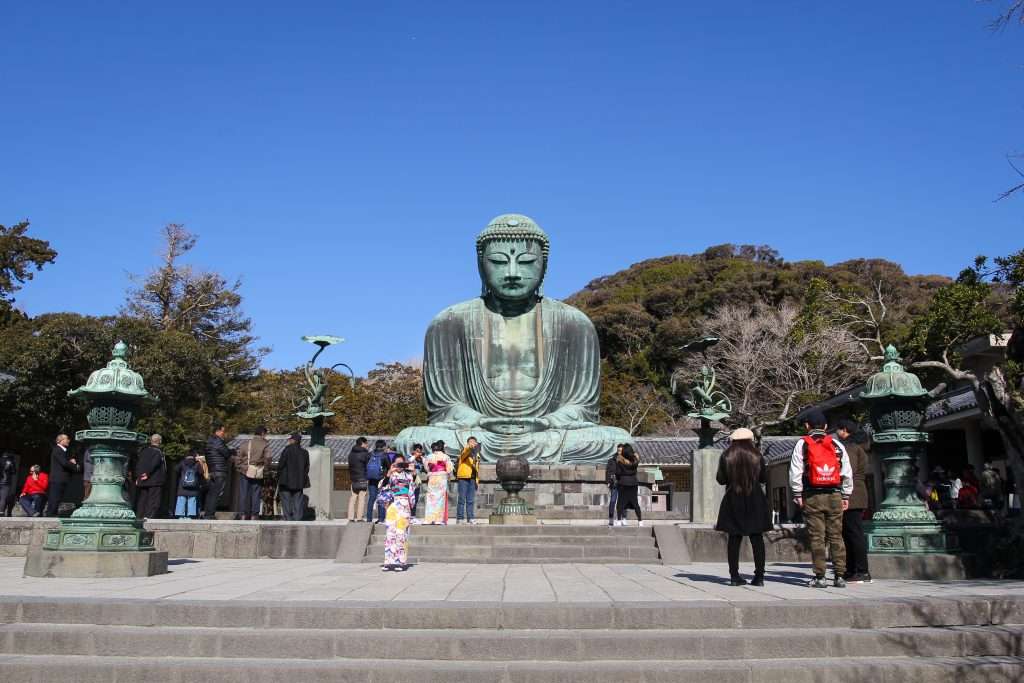 Nikko:
Nikko is a UNESCO World Heritage site that's known for its stunning temples and natural beauty. Explore the famous Toshogu Shrine, which features intricate carvings and decorations, as well as the stunning Kegon Falls, which is one of the three most beautiful waterfalls in Japan. For a unique experience, take a boat ride on the picturesque Lake Chuzenji. With its mix of history and natural beauty, Nikko is a great day trip from Tokyo for anyone looking to experience the beauty of Japan.
Mount Fuji:
A trip to Japan is not complete without a visit to Mount Fuji, Japan's tallest mountain and a symbol of the country's natural beauty. Hike to the summit of the mountain, take a boat ride on Lake Kawaguchi, or enjoy the stunning views from the Fuji Five Lakes. While you are here, try the traditional Japanese papermaking at the Fujisan World Heritage Center. With its breathtaking scenery and cultural significance, Mount Fuji is a must-visit day trip from Tokyo.
Yokohama:
Located just 30 minutes south of Tokyo by train. When in Yokohama you've got to visit the famous Chinatown district, which features over 200 restaurants and shops, or visit the Yokohama Red Brick Warehouse, a former warehouse-turned-shopping and dining complex. Also known for Yamashita Park, which features stunning views of the Yokohama Bay Bridge. With its mix of history and modernity, Yokohama is a great day trip from Tokyo for anyone looking for a change of pace.
Hakone:
Known for its stunning natural beauty and hot springs, Hakone is located just 2 hours from Tokyo. Home to Hakone Open-Air Museum, which features over 120 sculptures and installations in a picturesque outdoor setting. Or take a ride on the Hakone Ropeway, which offers stunning views of Mount Fuji and the surrounding countryside. A great way to experience Hakone is: relaxing in one of the many hot springs or enjoying a traditional Japanese meal at one of the local restaurants. With its mix of nature and relaxation, Hakone is a great day trip from Tokyo for anyone looking to unwind and experience the beauty of Japan.
There is always something new and exciting to discover in Tokyo. So, if you're planning a trip to Japan. Make sure to add Tokyo to your itinerary. And don't forget to use this Tokyo travel guide to make the most of your trip! This blog may contain some affiliate links.
Pin Things to Do in Tokyo