Estimated reading time: 8 minutes
When you think of the middle east, the first thing that comes to your mind would be golden sand, bedouins with camels or perhaps the Burj Khalifa. I bet freshwater wadi is probably the last thing that would come to your mind. Well, let me introduce you to Wadis in Oman.
What is a Wadi in Oman?
Now, what exactly is a Wadi, you ask? Well, think of it as a slice of paradise carved by nature itself. In simple terms, a wadi is a dry riverbed or a valley that comes to life during the rainy season. When the rain gods decide to bless Oman, these wadis transform into glorious havens of crystal-clear water, turning the barren landscape into an oasis of beauty.
Picture this, walking on the narrow path on a cliff as you attempt to look down from the edge you spot a medley of palm groves. Around you are high hills, big boulders and majestic gorges. The treacherous trek ends at a freshwater oasis with gleaming emerald water. This natural pool is all yours to swim your worries away.
Surreal isn't it? I have been told there are over 20 wadis in the Gulf of Oman all of which are easily accessible and equally amazing. These wadis make for a great spot to hike, swim, get a free fish spa or simply have a picnic.
So with so many wadis what are the best wadis to visit in Oman? I visited a couple of them on my Oman travel and shortlisted the most beautiful wadis in Oman. Here's a list of my top 4 wadis to choose when visiting Oman.
Best Wadis to Visit in Oman
1. Wadi Shab
If you had the time to visit only one Wadi when travelling to Oman this one has to be it! Wadi Shab is located in the Al Sharqyia region of Oman. Just about 140 km from Muscat, it will take you about 2 hours to reach Wadi Shab if you come here directly from Muscat. The route to the Wadi is beautiful as you take the coastal road of Sur. If you do end up stopping at multiple places before reaching the Wadi, a good idea would be to stay over at the Wadi Shab Hotel overnight. The next day, early morning, head to the wadi to avoid the harsh sun and also the crowds. Wadi Shab is almost always busy, visit on the weekdays to avoid the crowd.
There are a number of day tours from Muscat to Wadi Shab, you can book one if you don't wish to stay over near the Wadi.
From the parking lot, you'll see a small pond with a couple of motorboats. It's a fixed cost of OMR 1 per person to use the boat service and go to the other side of the pond. The hike is quite treacherous, with almost no flat land, even the flat part has small pebbles so be careful. We took 60 mins to reach the pools, and on the way back we took 45 mins.
Wadi Shab has 3 pools including a small cave and a waterfall, while the first 2 pools are easy to swim through the last one is strictly for experienced swimmers. If you are going in the evening, remember the last boat back leaves at 6:00 PM.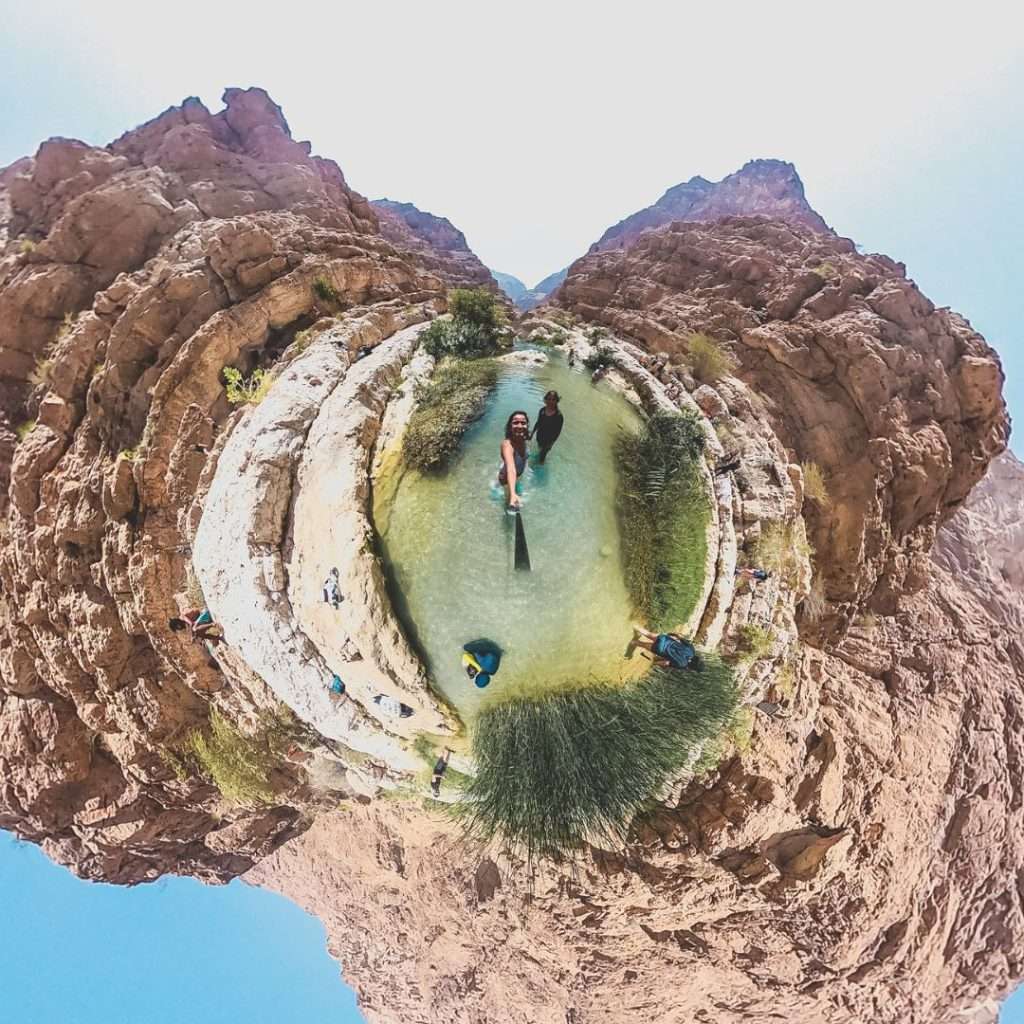 2. Wadi Bani Khalid
This is one of the most popular wadis in the Gulf of Oman. Located in the Al Sharqiya region about 203 km from Muscat and will take you about 3 hours to reach. The Wadi is just 2 hours away from Sur and about 1 hour from the desert of the Wahiba Sands depending on where you are camping at.
Unlike Wadi Shab here you won't have to go through a treacherous trek. A simple 5 mins walk gets you to the first large pool of the Wadi, This one is the most popular and you'll see most of the people don't even go to the other pools. The second canyon (an upper pool) is only 10 mins walk from the first one. From here you can swim to a low pool, almost a beach-like area which starts shallow and goes very deep – you must be an experienced swimmer to swim here.
The further you go you'll find small caves and pools. Do use a flashlight if you end up going into the caves – avoid them if you are the slightest bit claustrophobic.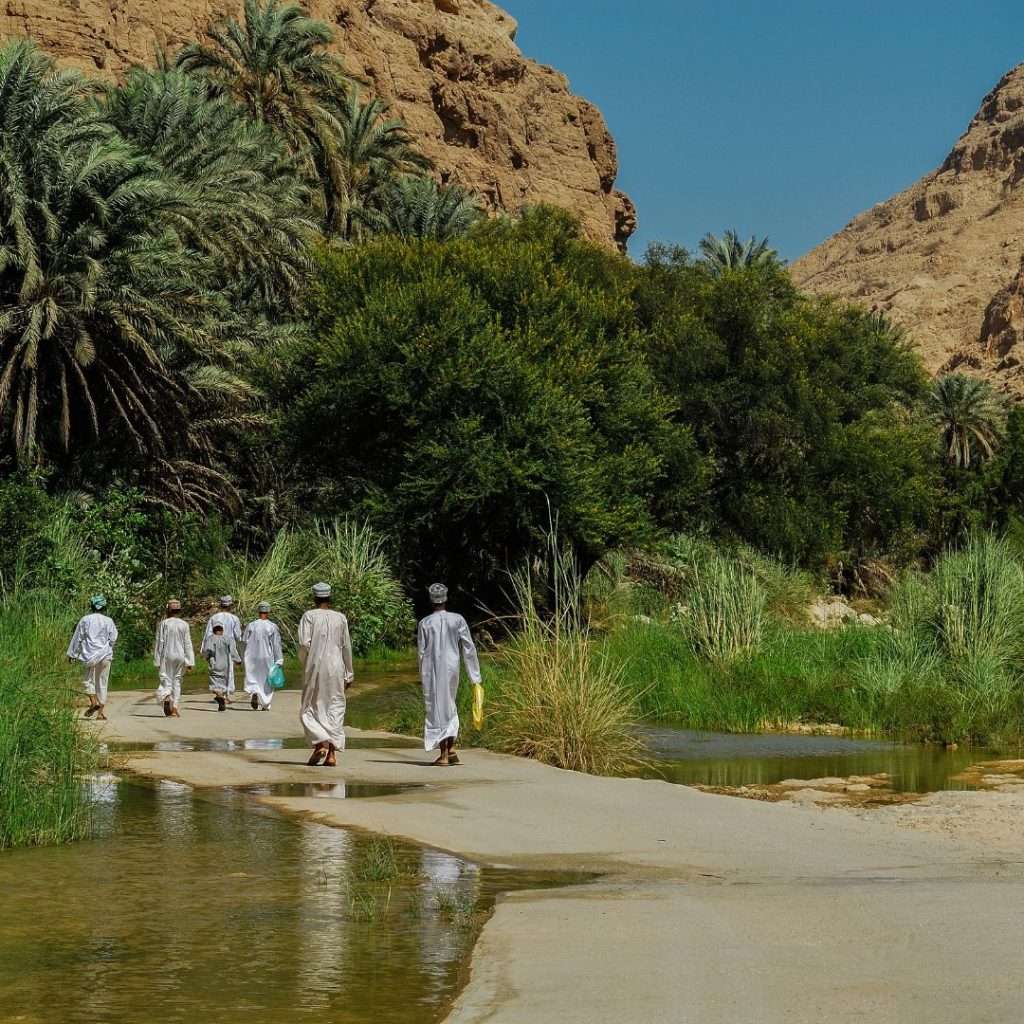 You may also like to read

3. Wadi Tiwi
Wadi Tiwi is just 2 km away from Wadi Shab. Although if you are looking for a relaxed trip visit them on different days. The walk to the gorge is fairly easy and on a levelled path. Here you'd walk through the villages, palm groves and even banana plantations to reach the wadi. Wadi Tiwi happens to be the greenest wadi of them all and offers beautiful vistas of nearby villages.
If you have a 4WD you can drive deeper into the Mibaan village, from here hike for about 20 mins to reach the gorge and a waterfall. Most people don't come up till here, so you might find this to be a fairly quieter zone.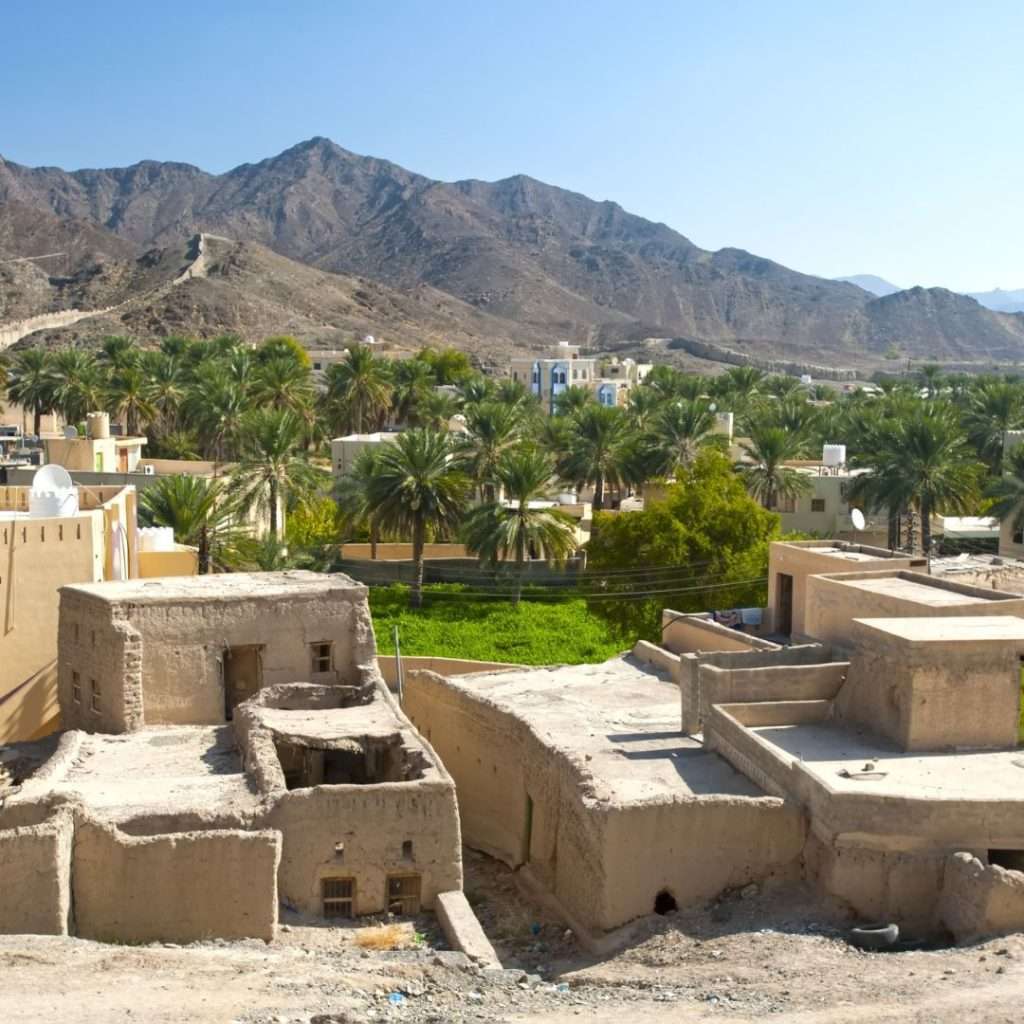 4. Wadi Arbaeen
If you are short of time and can't possibly travel to any of the other Wadis this one is located just 90 mins outside of the Muscat region. You can even combine a visit to the Bimmah sinkhole and Wadi Arbaeen. The hike here is very treacherous, you may have to climb some boulders as well, be careful as they can be slippery. Now the entire walk to the end and back can easily take 5 hours, you can choose to turn back midway or go through till the end. All through the hike, you'll come across many pools – big and small- and a bunch of waterfalls.
If swimming isn't your jam, Wadi Arbaeen is a great spot for rock climbing or bouldering as well. You'll find many boulders between the first and the second pool to climb at.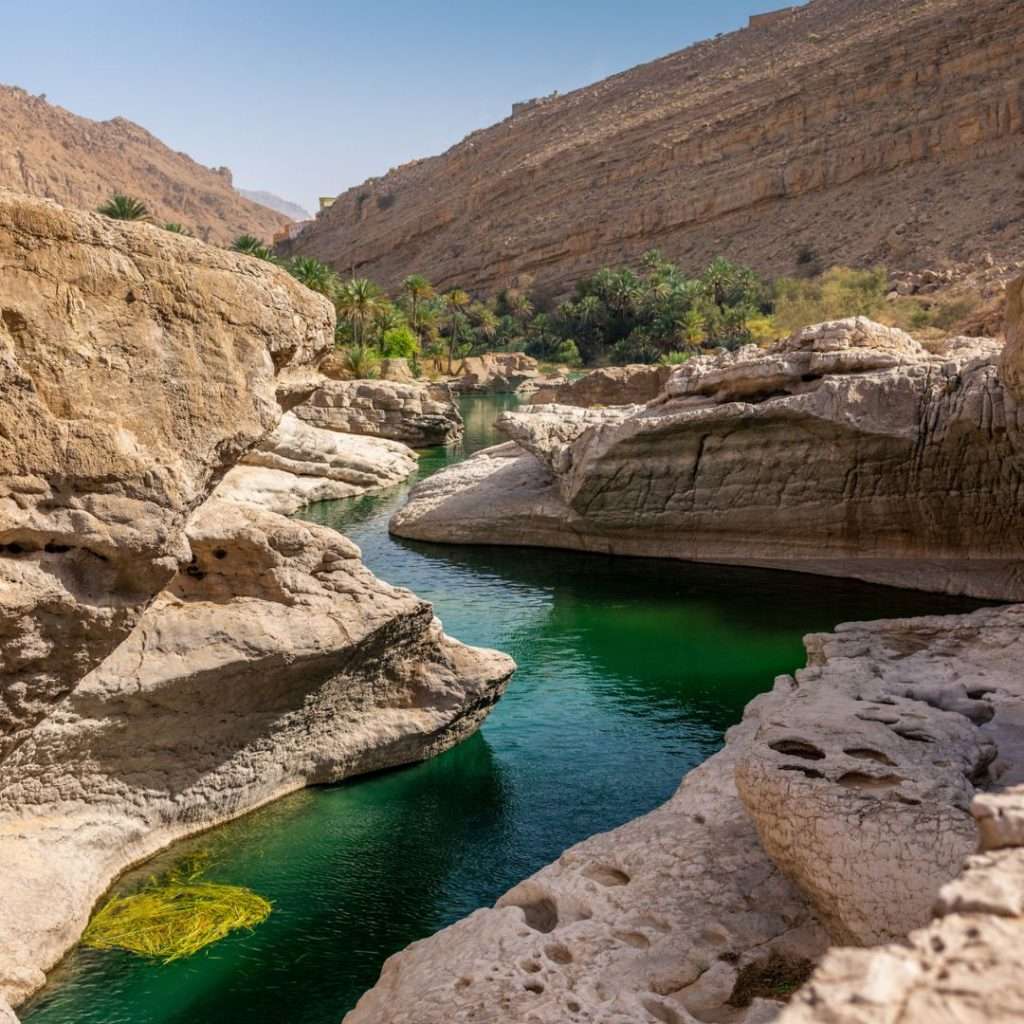 Things to carry when visiting Wadis in Oman
Aqua Shoes- The bed of these wadis are lined with small pebbles, in the shallower part it can get difficult walking on them for two reasons – they are painful and slippery. To avoid any discomfort of any kind wear good aqua shoes in the wadi.
Snacks and Water- These are natural pools with absolutely no restaurant/cafe. Be sure to carry enough water and snacks for the way. The hike especially can get one dehydrated.
Waterproof bag- If these wadis are a stopover between destinations, carry all your valuables in a waterproof bag with you. Some tourists leave them in the car but I choose to carry them along to be on the safer side. If you find it difficult to swim with the bag, you can also keep it tucked away in the cliffs before entering the water – we had no problem doing this, and our belongings were always safe.
Flashlight/Phone- In case you'd like to explore any of the caves, do use a flashlight.
Life jacket- There are only a few shallow pools, so if you aren't an experienced swimmer carry all the safety tools required.
Dress code at the Wadis in Oman
You can wear a one-piece bathing suit at all the wadis. However, avoid wearing a bikini or sunbathing on weekends. Because this is also the time when local families visit the Wadis and they may find the site uncomfortable. Wadi bani Khalid is one of the most visited wadis even on weekdays, so it's best to cover up, especially at the first large pool. Although there is no moral police, do always cover up when coming back to the parking lot out of respect towards the locals.
Which Wadi is best near Muscat?
Wadi Shab is located about 90 kilometres southeast of Muscat, making it easily accessible for a day trip or a weekend getaway.
While you are at it, read my complete travel guide to Oman.