Estimated reading time: 10 minutes
Welcome to the lush paradise of Borneo, where adventure meets natural wonders and cultural charm! This carefully crafted Borneo 7-day itinerary will give you a thorough taste of what Borneo has to offer.
When it comes to Malaysian travel, Borneo stands out as a hidden gem, offering an incredible array of experiences that will make your wanderlust soar. Although Borneo is huge! And you can easily spend up to 2 weeks in Borneo. I understand that many of us look for a 7-day Borneo itinerary. So, in this best Borneo itinerary, I've packed in the very best Borneo attractions and activities to ensure you make the most of your limited time.
From the city of Kota Kinabalu to the Sepilok Orangutan, my Borneo travel itinerary has it all. But Borneo isn't just about the stunning landscapes and fascinating wildlife. It's a place where cultures intertwine and traditions come alive. From bustling local markets to encounters with indigenous tribes, Borneo offers a glimpse into a world brimming with warmth and authenticity.
So, grab your sense of adventure and get ready to embark on the ultimate 7-day Borneo travel experience. As you discover the hidden Borneo attractions, prepare to be amazed, inspired, and enchanted.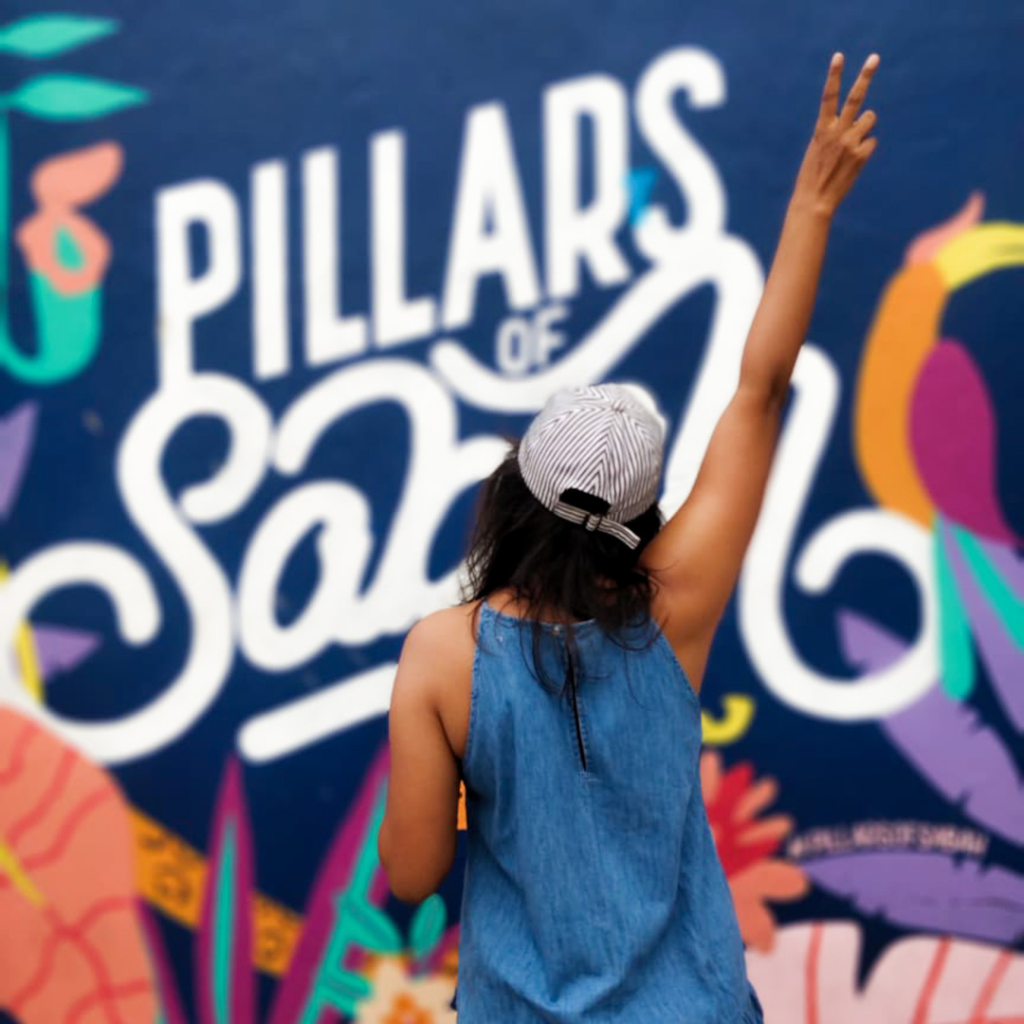 Borneo itinerary
Day 1: Kota Kinabalu (arrival)

Welcome to Kota Kinabalu! As you step off the plane at Kota Kinabalu International Airport, get ready to dive headfirst into your Borneo trip. With this 7-day Borneo itinerary, your adventure begins now! Drop your bags, freshen up, and let the excitement of Borneo wash over you. I suggest getting a Malaysian SIM to stay connected while on your Borneo holiday.
The first of any trip generally starts slow, take this day to soak in the new culture. Visit the floating mosque of Kota Kinabalu to start off your Borneo trip. As the day unfolds, catch a mesmerizing sunset from the Signal Hill Observatory Platform. This vantage point offers panoramic views of the city skyline and the surrounding landscapes. Find a cosy spot, sit back, and let the vibrant colours paint the sky as the sun dips below the horizon.
Get ready for a vibrant and exciting experience at Gaya Street in Kota Kinabalu! This lively thoroughfare is a must-visit, especially on Sundays when it transforms into the famous Gaya Street Sunday Market. The market is a hub of activity, attracting locals and visitors alike. As you stroll through the bustling stalls, you'll discover a treasure trove of unique handicrafts, traditional souvenirs, and mouthwatering street food. Take your time to explore, chat with friendly vendors, and soak up the lively atmosphere. Buy unique Borneo souvenirs and try some local food. For a vegan meal try living seed.
With a belly full of delicious food and a heart full of excitement, rest up for the adventures that await you in the coming days. Tomorrow, continue your Borneo journey.
Day 2: Kota Kinabalu & Tunku Abdul Rahman Park
Get ready for a day of sun, sea, and adventure as you explore the stunning Tunku Abdul Rahman Park! Located just a short boat ride away from Kota Kinabalu, this island paradise is a must-visit during your 7-day Borneo adventure.
Catch a ferry to Tunku Abdul Rahman Park, a cluster of five breathtaking islands surrounded by crystal-clear waters. You can book a tour with the many operators available at the pier. They even rent out snorkel gear. Or you can book a full-day snorkelling adventure, this makes it a lot easy to coordinate and move around.
There are many activities on the island, you can choose from kayaking, paddle boarding, jet-skiing, parasailing and snorkelling. So, channel your inner adventurer and get ready to make a splash!
As the day draws to a close, head back to Kota Kinabalu. Grab a vegan dinner at Sky Hotel Kota Kinabalu – Green Table. Tomorrow head to Sepilok.
Day 3: Kota Kinabalu – Sepilok
Get ready for an early morning flight to Sepilok as you continue your Borneo adventure! Today, you are heading deep into the heart of the Borneo rainforest to meet some of Borneo's wildlife!
The first stop is the renowned Sepilok Orangutan Rehabilitation Centre, where you'll have the chance to witness the great Borneo orangutans up close. The entry cost is 30RM.
Next up, make your way to the nearby Rainforest Discovery Centre. This incredible facility offers a chance to delve even deeper into the wonders of the Borneo rainforest. Go for a canopy walk, suspended high above the forest floor. Borneo is home to a remarkable variety of bird species. As you explore the Rainforest Discovery Centre, keep your binoculars handy for some exciting bird-watching.
After lunch, grab some Malaysian coffee and unwind before the next leg of today's Borneo adventure. Head back to the Rainforest Discovery Center for the nighttime wonders! The walk starts at 6 pm, there are groups of 10 and you go with a guide and a spotter. The walk costs 30RM and lasts about 2 hours in total. You can also go just before the closing of daytime walks (around 5:00) to spot some flying squirrels while there's still some daylight. While the hike is famous for spotting flying squirrels you'll spot a number of nocturnal creatures here. After the walk head back to the hotel and grab some dinner, Sepilok sleeps early.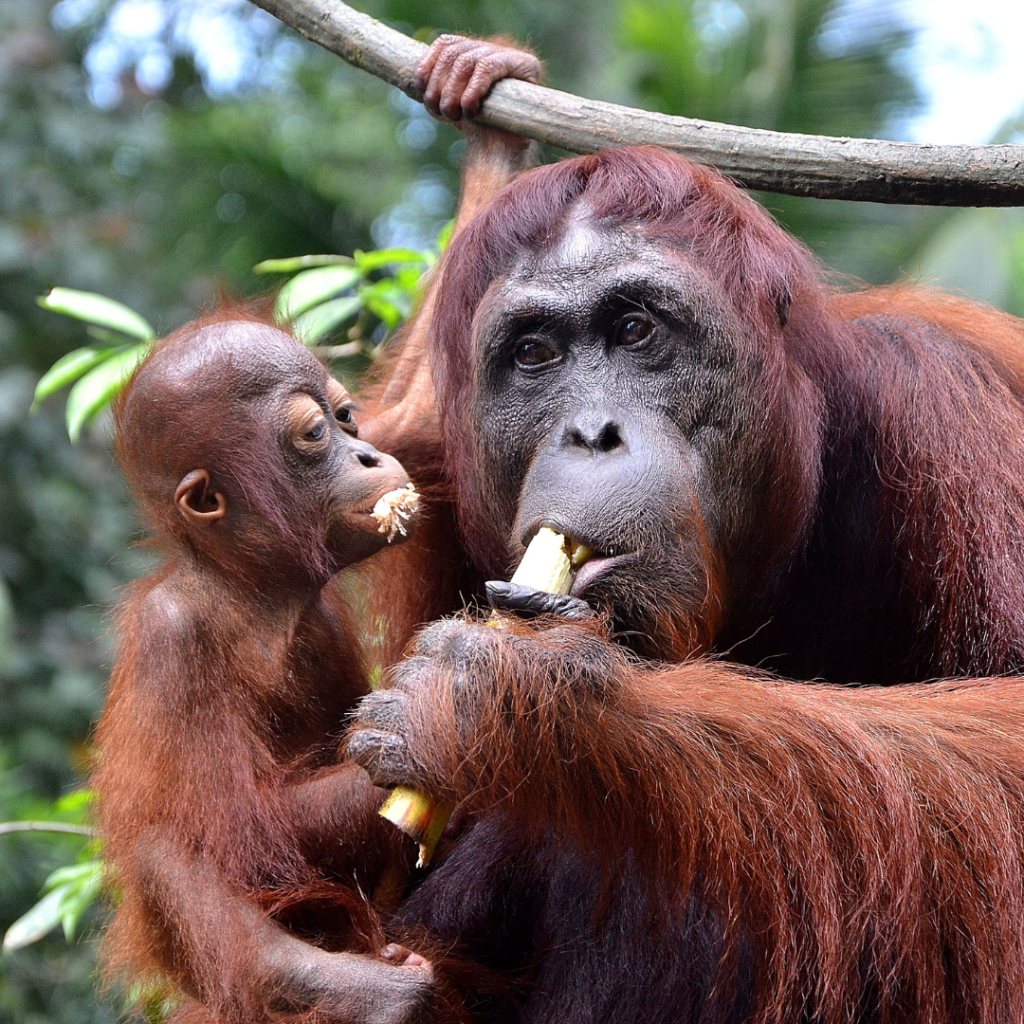 Get Ready to Jet-Set with My Bespoke Travel Plans
Your Perfectly Personalized Itinerary Awaits!
Day 4: Sepilok – Kinabatangan river
It's time for some more Borneo wildlife in your 7-day Borneo itinerary! In the morning head to Kinabatangan River, one of the must-visit Borneo attractions. Now, ideally, I'd recommend staying over at one of the Kinabatangan River Lodge for a couple of days. But if you are short of time, book a day tour. These tours generally start early from Sepilok and take you for an afternoon river cruise at the Kinabatangan River and you return post dinner to Sepilok.
The river cruise is known for Proboscis Monkey, Leaf Monkey, Long and Short-Tailed Macaques, Gibbons and even the Orangutan. A few times a year you can even spot Borneo Pygmy Elephants at the riverbank.
You can find a number of such operators on the ground, I do recommend the one offered by Borneo Dream, it costs about 200RM.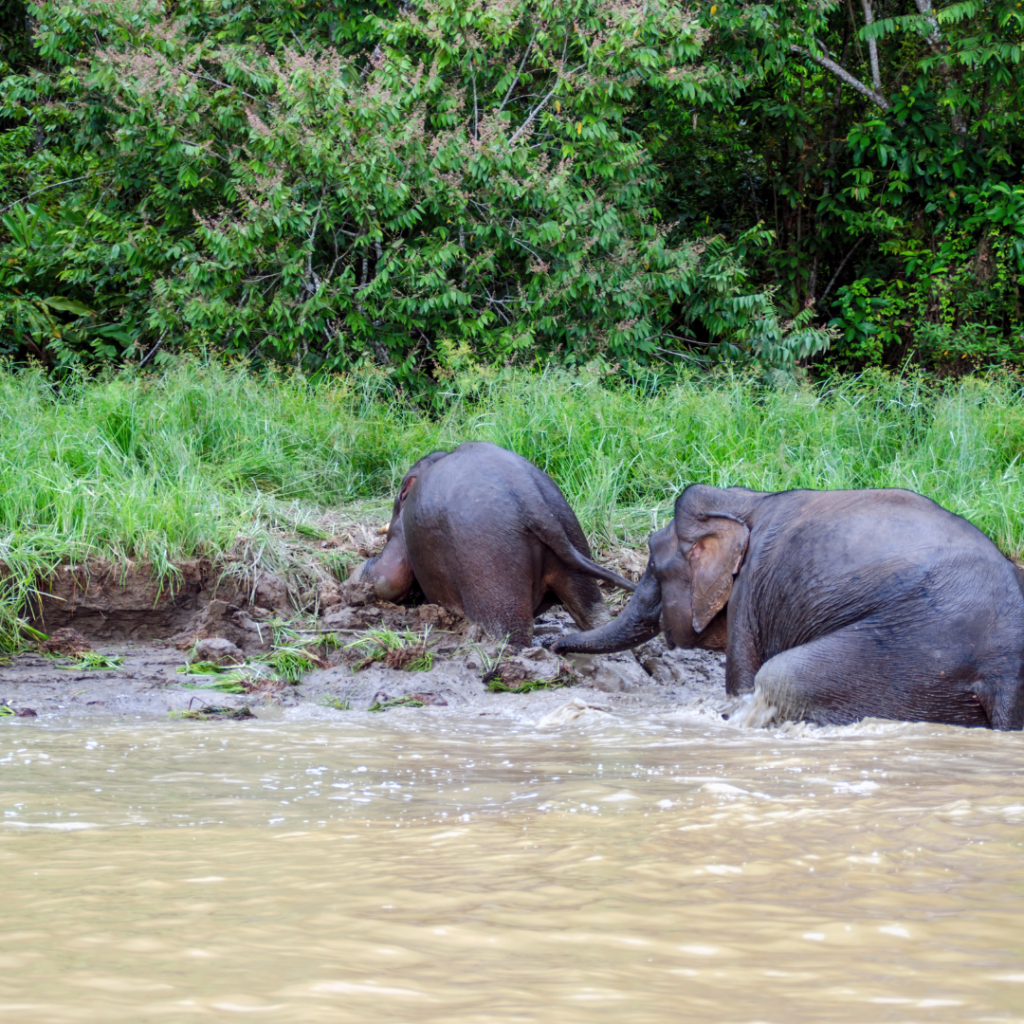 Day 5: Sepilok – Semporna
After the Borneo rainforest adventure, time to head back to the seafront! It is day 5 of your Borneo 7-day itinerary and today you head to Semporna. It's a roughly 5-hour drive to reach Semporna from Sepilok. First, take a taxi to Sandakan and then a public bus. You can also book a private cab to take you from Sepilok to Semporna.
It is a long drive, so take the first day to unwind from the journey. For a diverse range of vegetarian cuisine, head to Ocean King Restaurant and treat yourself to their signature vegetarian clay pot dish and delectable stir-fried tofu. The town is rather small and you can explore it on foot. Get some good sleep, tomorrow is a Borneo island adventure!
You may also like to read:
Day 6: Semporna
Get ready for a world of island adventures that await you. One highly recommended day trip is the Tun Sakaran Marine Park expedition. This marine park is a cluster of islands- Bohey Dulang Island, Mantabuan Island, and Sibuan Island. The entry fee for the park is 10-20 RM.
When it comes to exploring the Borneo islands on your own, Semporna Jetty is your best friend! Boats operate daily, offering transportation to and from the islands from 8 AM to 4 PM. If you do go this route purchase your tickets in advance as they do sell quickly. The alternate plan is to book a tour here!
Start your morning with a leisurely hike up Bohey Dulang, which takes approximately one hour. After your hike, try some local food. Spend the rest of the time either snorkelling, diving or just relaxing by the beach. With that, we come to the last day of this epic Borneo trip!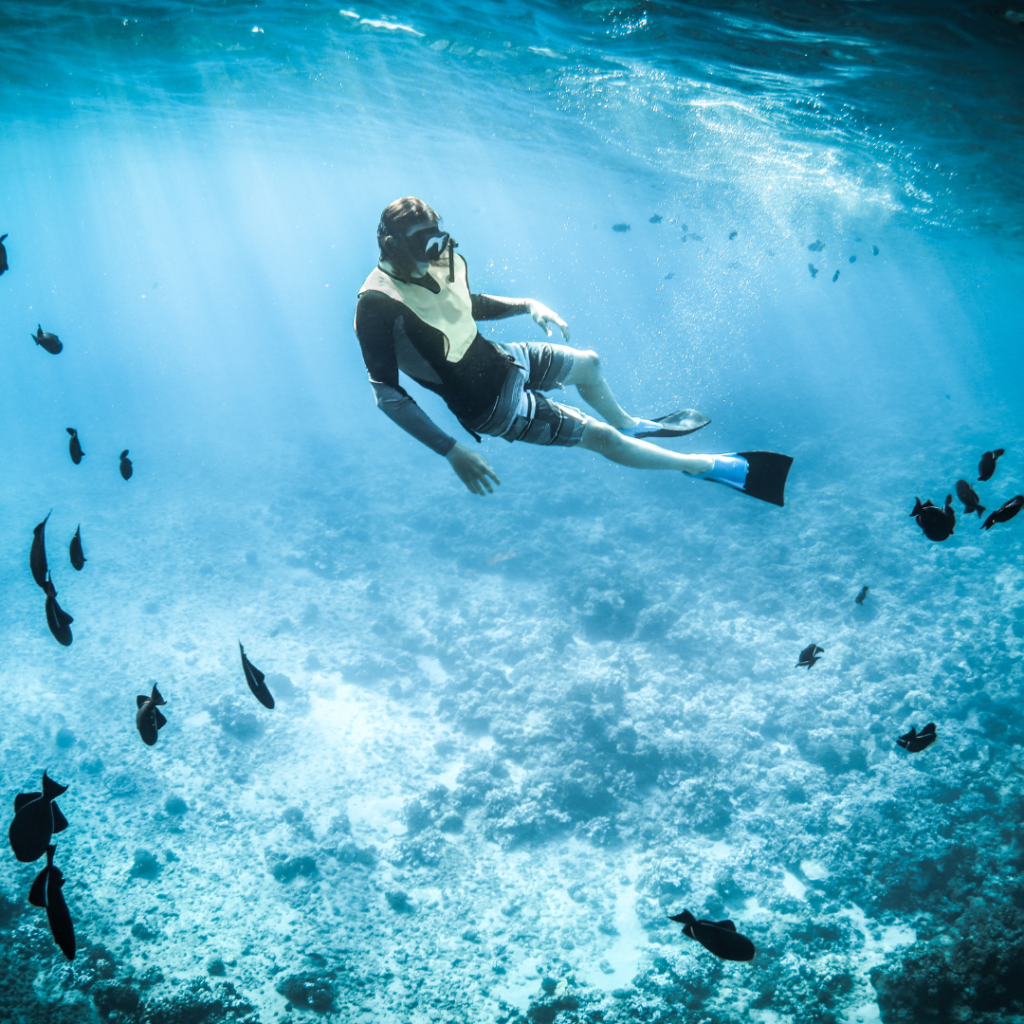 Day 7: Semporna – Kota Kinabalu (Departure)
As your Borneo itinerary comes to a close, it's time to bid farewell to Semporna and head back to Kota Kinabalu. Catch a morning flight to Kota Kinabalu from Semprna.
If time permits, you have the option to make a stop at the Mari Mari Cultural Village. Here you can find more about the heritage of Borneo indigenous tribes and Borneo culture. You'll also find some unique souvenirs here of the Borneo handicrafts.
Best Accommodation in Borneo
I used booking.com to find the cheapest accommodation in Borneo. I feel they have an exhaustive list of options and the reviews and ratings help me while finding the perfect stay in Borneo. They have great deals running on stay options.
That brings us to the end of Boreno's 7-day Itinerary. Hope you found it helpful! Wondering where to go next? Check out this Singapore 6-day itinerary.
Pin this Borneo 7-Days Itinerary