Estimated reading time: 23 minutes
Japan is a beautiful country that is full of contrasts, where ancient traditions and futuristic technology coexist in perfect harmony. As someone who spent a little over 2 weeks in Japan, I know just how overwhelming planning your first trip to Japan can be. Fear not, for I have put together the ultimate Japan itinerary for first-time travellers. From the bustling streets of Tokyo to the serene temples of Kyoto, this itinerary has got you covered. So, strap on your walking shoes, grab your camera, and let's dive into the best of what Japan has to offer.
We'll start our journey in Tokyo, the bustling capital city that never sleeps. Next, we'll make our way to Kyoto, the cultural heart of Japan. Finally, we'll head to the crazy world of Osaka. From here we will do day trips to the picturesque city of Hiroshima and Nara.
This 10-day Japan itinerary has got you covered. Let's dive into the magical world of Japan together!
Ultimate Japan Itinerary for First-Time Travellers
Start your day at the Sensoji Temple, located in the heart of Tokyo's Asakusa district, which is one of Japan's oldest and most iconic temples. You'll be transported back in time as you make your way through the bustling Nakamise shopping street and take in the stunning five-story pagoda. Get your fortune in just ¥100 and if you get a bad one, tie it on a poll to rectify it! If you are travelling in March/October, visit the temple on the 18th of the month to witness the festival of Kinryu no mai. A popular detour from Sensoji is the Tokyo sky tree, a great way to view the sprawling city. There is an admission fee to Tokyo sky tree, and I suggest booking it in advance.
For breakfast try Japanese street food in the Nakamise shopping street. For vegans and vegetarians, you'll find a variety of candied seasonal fruits, dango (Japanese rice cake), daifuku (mochi with a sweet filling and a fruit), and grilled corn.
It is also a great place for souvenir shopping. If you are looking for an out-of-the-box idea, get an omamori, a Japanese amulet known to bring good luck.
If you want to try some cute Japanese food, try the Hat Coffee in Asakusa. They are famous for their 3d latte art!
Later on, head to Shibuya Crossing. It is one of the busiest intersections in the world, a chaotically beautiful sight if you ask me! Be sure to grab a cup of coffee at the famous Starbucks overlooking the crossing for the perfect view. Or you could head to the Gacha store in the same building and enjoy the view for free!
While in Shibuya grab lunch and some Japanese sour at vegan Izakaya Masaka.

For the perfect end of the first day go to Golden Gai. Nestled in the heart of Tokyo's Shinjuku district, is a hidden gem that is a must-visit for any bar hopper. With over 200 tiny bars packed into six narrow alleyways, it's the perfect place to get a taste of Tokyo's nightlife and rub shoulders with the locals. Just be prepared for the intimate setting, as most of the bars only fit around five to ten people at a time.
This was the end of your first day in the first-timers Japan itinerary, loads to see ahead!
Look for accommodation in Shinjuku because it is well connected to most of the places of interest in Tokyo. I stayed at the Rembrandt Cabin Style hostel in Shinjuku.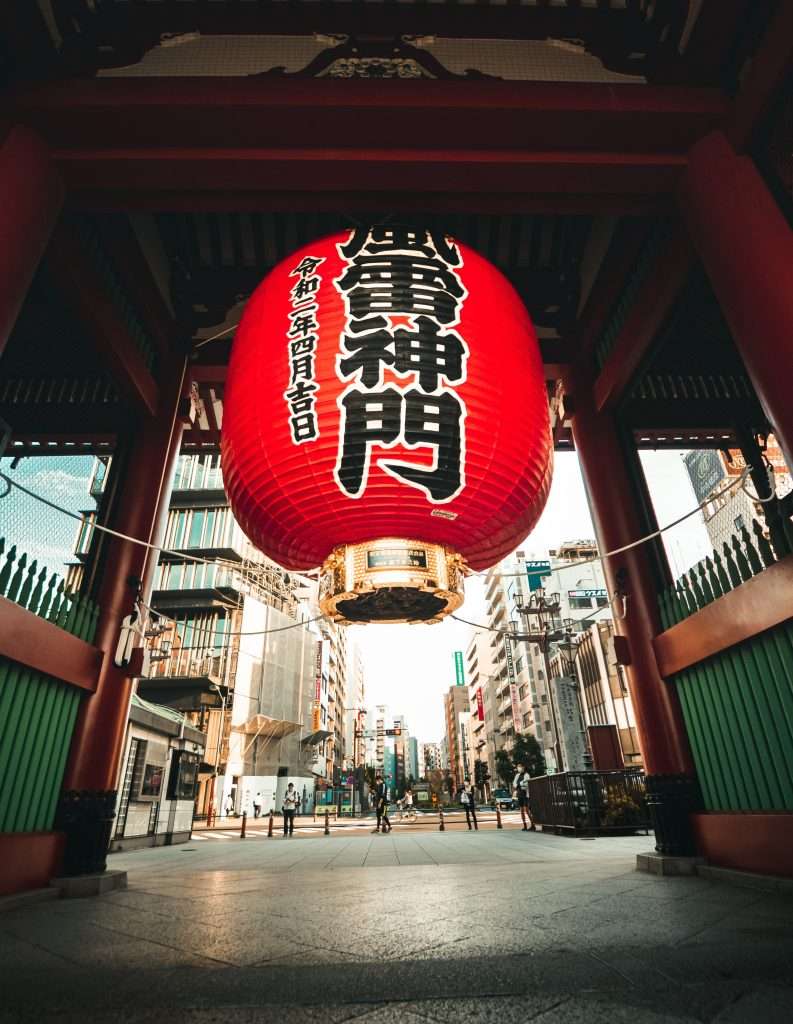 Time to (hopefully) see Mt. Fuji. Why hopefully? Be sure to check the weather update when planning your day around Mt. Fuji on your Japan itinerary for a first-time traveller. Feel free to move this around.
I've got a detailed blog on how to plan your day trip to Mt. Fuji. Over here I answer all the possible questions about the best time to visit Mt. Fuji, how to get there, and what to do on your day trip to Mt Fuji. Be sure to read the detailed version over there. It'll help you plan your Japan itinerary even better.
Today is going to be an early start. Head out around 7:00 AM to be able to visit all the important sites around Mt. Fuji. I highly recommend Lake Kawaguchiko and Chureito Pagoda. If you love shopping make a stop at Gotemba outlet park.
Have lunch near the Gotemba outlet, there aren't many vegan or vegetarian options. I recommend carrying some sandwiches for the journey.
Day 3: Tokyo
In our 10-day Japan itinerary for first-time travellers, we are going to one of my favourite places in Tokyo. The teamLab Planets, this digital art museum is an immersive experience that will take you on a journey through a series of awe-inspiring installations. Be prepared to leave reality behind as you walk through a stunning interactive forest, wade through a sea of floating flowers, and immerse yourself in a kaleidoscope of ever-changing colours and patterns.
One of the standout installations is the Crystal Universe, a dazzling display of 10 million LED lights that react to your movements as you walk through it. It's like walking through a galaxy of stars, and it's truly a sight to behold. And if you're feeling particularly brave, you can even jump into the Crystal Universe and become part of the art.
For lunch, you must try the vegan ramen Uzu. It is at the entrance of teamLab Planets. The prices are different if you choose to sit outside or in one of the experiential dining areas.
After that, it is a long way back to the city centre. If you are visiting during Spring, I recommend going to Yoyogi Park. It's great for a morning or late afternoon stroll. Pick up some coffee and cake sit below a sakura tree and have a little picnic, just like the locals.
After unwinding at the park walk towards Takeshita Street, for a taste of Tokyo's quirky and colourful side. It is a haven for fashion lovers, foodies, and anyone who loves a good Instagram photo op. As you make your way down the street, you'll be bombarded with an explosion of neon colours, quirky fashion boutiques, and street food vendors selling everything from rainbow-coloured cotton candy to towering crepes stuffed with fresh fruit and whipped cream.
For more things to do in Tokyo check out my detailed blog.
You'll also find plenty of shops selling kawaii (cute) merchandise, including plush toys, stickers, and accessories. If you're feeling adventurous, you can even try out some of the wacky and colourful Harajuku street fashion in one of the many clothing boutiques lining the street.
Grab dinner at Vegan Bistro Jangara, which is just a couple of 100 mts from Takeshita Street. Head back home early, to explore a new city in your Japan itinerary for first-timers.

Day 4: Kyoto
Take a morning bullet train (Shinkansen) to Kyoto. The journey takes 2hr 15min and costs ¥14170. This is covered under the JR pass.
After checking in head to the Gion District in Kyoto to taste old-world Japan. An absolute must in your Japan itinerary for first-time travellers. This historic neighbourhood is famous for its traditional wooden machiya houses, quaint teahouses, and geisha culture.
As you make your way through the streets of Gion, you'll feel like you've been transported back in time to the Edo period. If you're lucky, you might even catch a glimpse of a maiko (apprentice geisha) or a geiko (as geisha are called in Kyoto) on her way to a performance.
But Gion isn't just about geisha culture. You'll also find plenty of traditional shops selling everything from artisanal ceramics to handmade sweets. And if you're feeling peckish, be sure to try some of the local specialities, like yatsuhashi (a sweet, chewy rice cake filled with cinnamon and sugar) or kaiseki (a multi-course traditional Japanese meal).
Next head to Nishiki Market, this lively covered market, also known as Kyoto's Kitchen, is a food lover's paradise, with vendors selling everything from fresh seafood to handmade sweets. Your senses will be overwhelmed by the sights, smells, and sounds of the bustling marketplace. You'll see vendors grilling fresh seafood on skewers, making mochi (sticky rice cakes) right before your eyes, and selling a variety of pickles, spices, and other condiments.
After all that eating, head to Kinkaku-ji Temple for some Instagram shots or just to zen out! At Kinkaku-ji temple you'll be struck by its stunning golden exterior, which glimmers in the sunlight and reflects beautifully in the surrounding pond. It's a breathtaking sight that's sure to leave you feeling awe-struck. And if you're lucky, you might even catch a glimpse of some of the resident wildlife, like the cute little turtles that swim in the temple's pond.
End your day by having a meal at the Gyoza Choo Chao, they have an impressive vegan menu. End the night early, for you have a super early start to the day.
I recommend booking your accommodation in the Hagishyama district in Kyoto for ease of commuting. I stayed at the Sakura cross hotel.
Today start as early as 6:00 AM, in case you want to avoid crowds at the Arishiyama bamboo groove. Best reached by train from Kyoto Kawaramaci, and the journey takes roughly 40mins. Pack light snacks since most eateries open only at 10 in the Arishiyama district.
It's a far cry from the bustling city streets of Tokyo or Osaka, and it's the perfect place to relax and unwind. And something you shouldn't miss in your first-time Japan itinerary. One of the standout attractions in Arashiyama is the famous bamboo grove. As you wander through the towering stalks of bamboo, you'll feel like you've been transported to another world. It's a magical and enchanting experience that's sure to leave you feeling inspired and rejuvenated.
But there's more to Arashiyama than just the bamboo grove. Do visit the beautiful Tenryu-ji Temple, which is a UNESCO World Heritage Site, or take a stroll along the picturesque Togetsukyo Bridge. And if you're feeling adventurous, you can even take a boat ride down the Hozu River for some breathtaking views of the surrounding mountains.
Grab a coffee from Arabica and enjoy it at the banks of the Hozu River. After that make your way back to the city for a hearty lunch at Vegetarian Cafe Ren Shijo Omiya– this was perhaps my favourite meal in Japan.
After lunch make your way to Fushimi Inari. This iconic shrine is known for its thousands of vermillion torii gates that wind their way up the mountain, creating a stunning visual spectacle. One of the best things about Fushimi Inari is the hike to the summit of the mountain. The trail is well-marked and relatively easy, but it can be steep in some places. It can take up to an hour to get to the top, so plan your day accordingly. You can also return midway, a lot of tourists don't go till the top.
For dinner head and drinks head to Pontocho Alley, this is your last day in Kyoto so celebrate while you are here.
Note that there's a lot more to do in Kyoto, while I stayed there for 4 days. I'll soon share a 2-week itinerary for Japan. Subscribe to the blog and stay updated.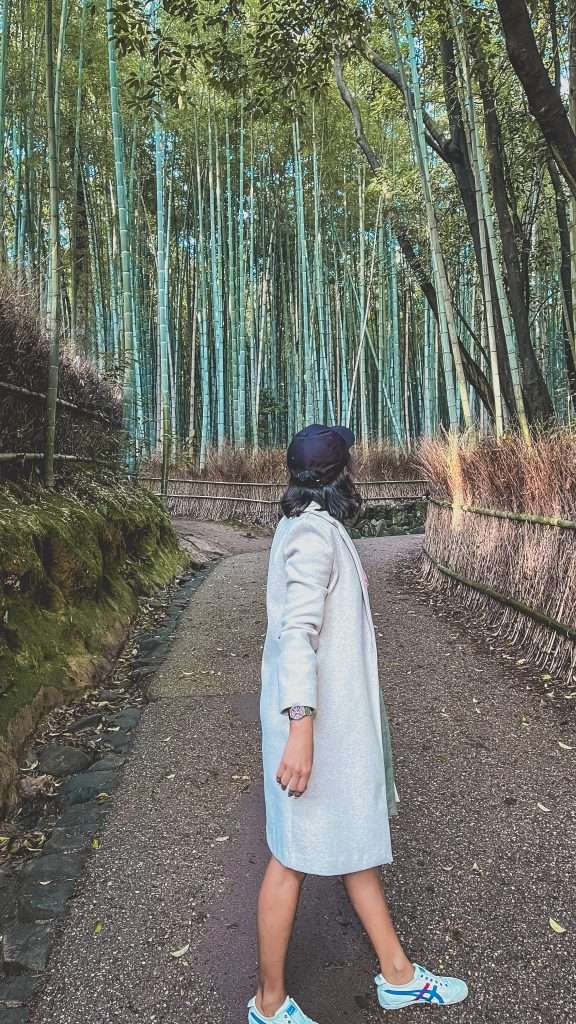 Day 5: Osaka
If you have a JR Pass take a Shinkansen to Osaka from Kyoto. It's only a 15-minute ride. Alternatively, you can take a local train, but that's not covered under the JR pass.
Since it's only a 15-minute long journey you can choose to start a little late from Kyoto and check out the pretty Nineizaka Street.
Once you arrive in Osaka head to the Osaka Castle. It's a great place to know more about the history of Japan. And if you are here during Spring, you'll be greeted by hundreds of cherry blossom trees. Grab some food and lay down a mat to do your own Hanami party (picnic).
Check the Sumo wrestling schedule around your date of travel and if possible watch a match while in Osaka. It's a great experience and you'll surely have fun. I mean what better to add to your Japan itinerary if not the national sport of Japan?
Spend the rest of the night at Dotonbori. The first thing you'll notice when you arrive in Dotonbori is the giant neon signs that tower above the streets. These colorful displays are an iconic feature of the area, and they make for some great photo opportunities.
It's also home to some of the best food in Osaka. From takoyaki (fried octopus balls) to okonomiyaki (savory pancakes), you'll find a wide variety of delicious street food here.
And if you're feeling adventurous, why not try some fugu (blowfish)? This delicacy is notoriously dangerous if not prepared correctly, but the chefs in Dotonbori are some of the best in the country. There are also plenty of restaurants serving vegan and vegetarian food. You'll find a number of Arabian and Indian food joints.
After you've eaten your fill, take a stroll along the canal that runs through the district. Play some arcade games, pachinko, or try your luck at gacha machines. And if you're looking to do some shopping, Dotonbori has plenty of options. From high-end boutiques to quirky souvenir shops, you're sure to find something that catches your eye.
I recommend booking accommodation in the Ebisuchu area. It isn't as expensive nor as noisy as staying extremely close to Dontobori.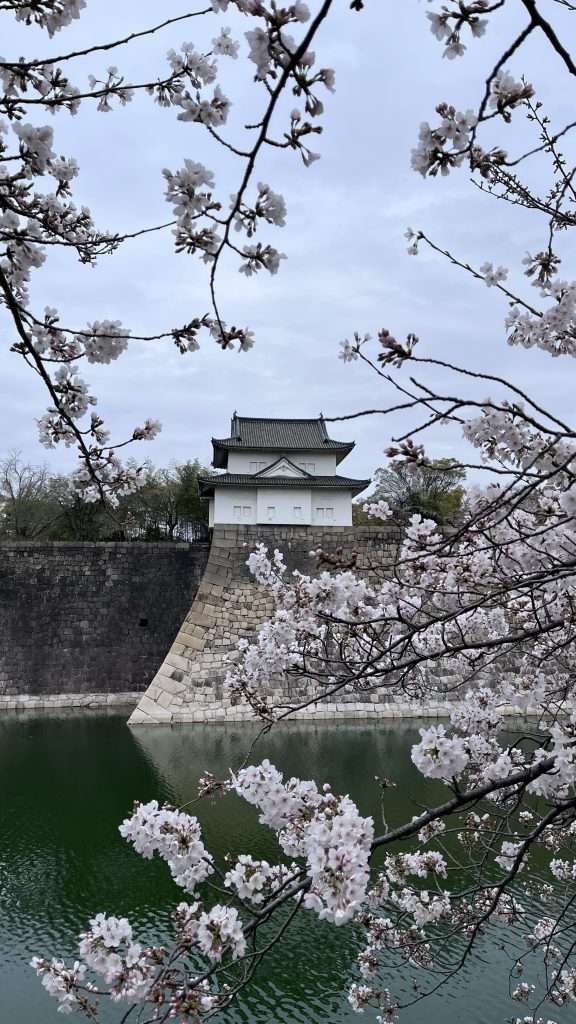 Day 6: Day trip to Hiroshima & Miyajima
Hop on a train to visit Hiroshima today. To make the most of your day in Hiroshima, start early. I suggest around 8:00 AM.
After reaching Hiroshima station we made our journey toward Miyajima. Located just a short ferry ride from Hiroshima. The ferry ride is covered under the JR pass.
Miyajima is home to the famous Itsukushima Shrine, which is known for its stunning torii gate that appears to float on the water during high tide. Since the tori gate looks exceptionally beautiful at high tide, check the tide information and plan your day accordingly.
Take a stroll through the charming streets of Miyajima town, where you can shop for souvenirs and sample local treats like Momiji manju, a maple leaf-shaped cake filled with sweet bean paste. The island is known for its delicious seafood, and you can find oysters grilled, fried, or served raw at various restaurants around town.
Take the ferry back to Hiroshima As a first-timer to Japan, a visit to Hiroshima should definitely be on your itinerary. Grab lunch at
After that pay your respects at the Peace Memorial Park and Museum. One of the most moving experiences you can have in Hiroshima is a visit to the Atomic Bomb Dome. This skeletal structure is the only building that survived the bomb's blast and serves as a powerful reminder of the destructive power of nuclear weapons.
If you have time visit the Hiroshima Castle, a reconstructed fortress that offers stunning views of the city. And if you're a history buff, don't miss the Shukkeien Garden, which dates back to the Edo period.
Day 7: Day trip to Nara
Today is relatively relaxing because we are heading to Nara. Take a train from Shin Imamiya station to Nara station, this train is covered under the JR pass. Check out my detailed travel guide to Nara.
Nara is famous for its free-roaming deer, which are considered sacred by the locals. These adorable creatures are everywhere in Nara Park and are known for being quite friendly, especially if you have some deer crackers to offer them.
After the deers visit Todai-ji Temple, which houses the world's largest bronze statue of Buddha. You can also visit the Kasuga-Taisha Shrine, which features thousands of hanging lanterns that create a magical atmosphere at night.
And while you are there do eat the famous Nakatanidou Mochi and many other treats that Nara has to offer. We had a hearty lunch at Tsukihiboshi, which offers a pickle buffet. And grabbed great drip coffee at Rokumei Coffee.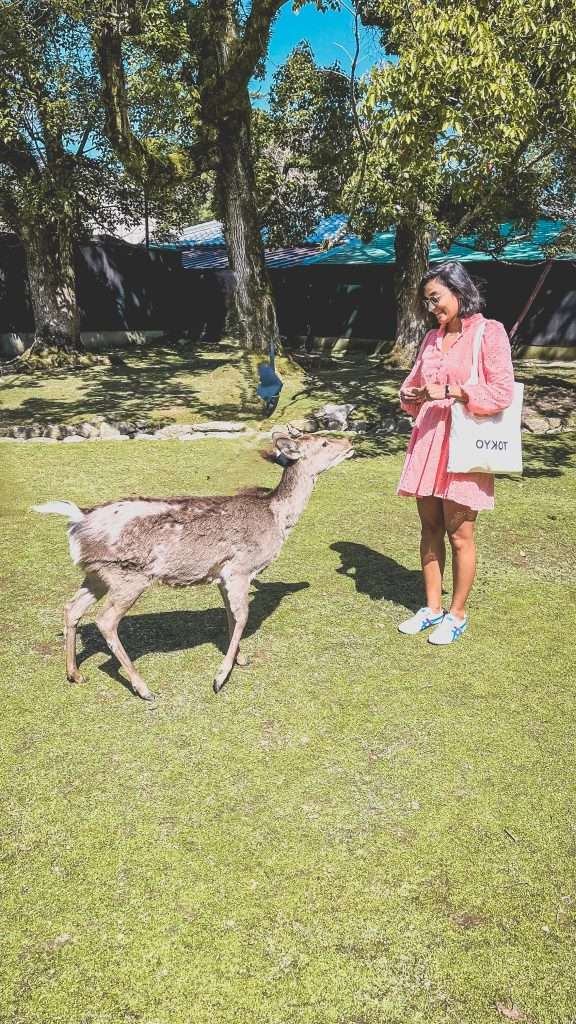 Day 8: Osaka
Today is your last day in Osaka, and I suggest you head to Universal Studios! The theme park where dreams come true, and where you can spend the day pretending you're a kid again. From the moment you step inside, you're hit with an overwhelming sense of excitement and anticipation for what's to come. And let me tell you, it doesn't disappoint.
First things first, the Wizarding World of Harry Potter is an absolute must-see. Whether you're a die-hard fan or just enjoy the occasional butterbeer, the attention to detail in this section of the park is simply incredible. I mean, you can even take a stroll through Hogsmeade and check out Hogwarts Castle – it's like being in the movies!
But don't stop there – there's so much more to see and do. For the adrenaline junkies, there are some seriously thrilling rides that will leave you breathless and wanting more. And for those who prefer a more relaxed pace, there are plenty of shows and attractions that are just as entertaining.
One thing to keep in mind though – is the lines can be long. Like, really long. But fear not my friend – there are ways to skip the lines and make the most of your time. You can purchase an Express Pass for an additional fee, or if you're feeling lucky, try your hand at the single rider line. Who knows, you may even end up making some new friends along the way.
End your day by last-minute shopping or spending your night at Dotonbori and soaking the last of Osaka. Tomorrow you head to Tokyo.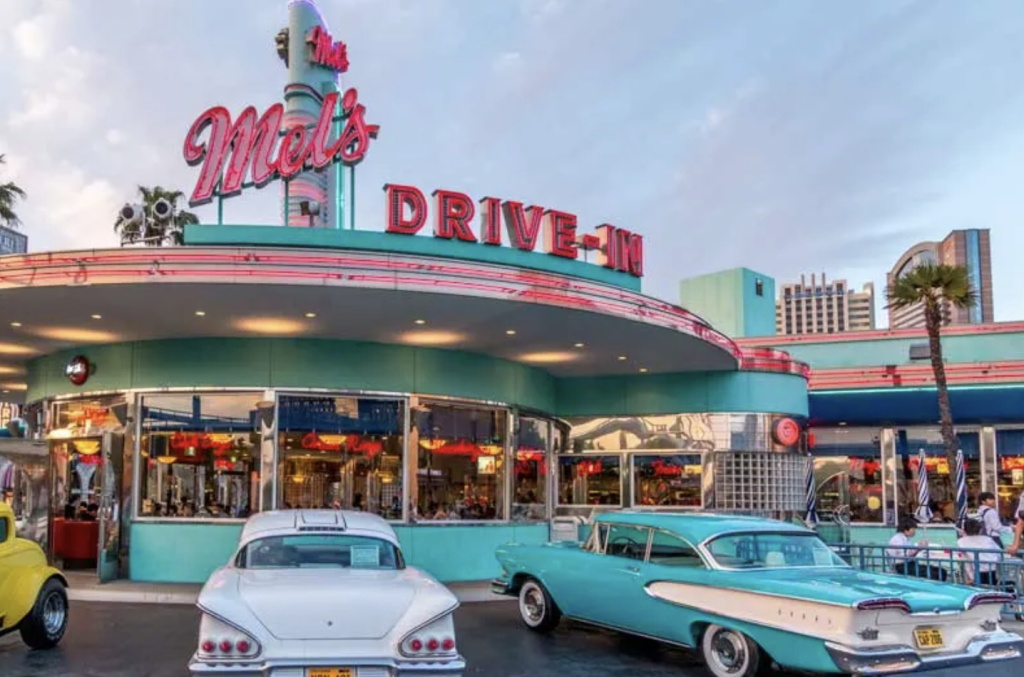 Day 9: Tokyo
Welcome back to Tokyo! The one thing Japan is known for is gaming and arcade. So let's dive right in. Head to Tokyo Tower, and on the 3rd floor visit the Red Tower Gaming. The ultimate gaming paradise that'll leave you feeling like a gaming superhero. With classic arcade games, cutting-edge VR games, and everything in between, this is the place to be for all the gamers out there. Step into the neon-lit world of Red Tower Gaming and get ready to unleash your inner gaming beast. Take on your friends in a fierce battle of Tekken or show off your stealth skills in Metal Gear Solid. Want to try something new? Strap on a VR headset and immerse yourself in a whole new dimension with games like Beat Saber and Superhot.
And all this for just ¥4200 for a whole day! You can step out and re-enter at any time before 9:00 PM. For light refreshments head to the cafe, or step out for a hearty meal.
Continue on to Akihabara the electronic wonderland of Tokyo! This district is a must-visit for anyone who loves gaming, anime, or anything tech-related. It's like stepping into a futuristic utopia with neon lights and towering buildings dedicated to all things geeky.
The first thing you'll notice when you arrive is the sheer amount of electronic stores lining the streets. From small independent shops to multi-story department stores, Akihabara has it all. Looking for a new gaming console? Check. Want to upgrade your computer? Check. Need a new set of headphones? Check. You name it; they've got it!
The district is also home to some of the most impressive gaming arcades you'll ever come across. Here you can test your skills on a range of games, from classic arcade games to the latest virtual reality experiences. Be warned; time seems to disappear when you're lost in the world of Akihabara's gaming arcades.
A perfect end to your trip to Japan, if you ask me!
Day 10: Flight back
Today you take your flight back home. Use the Narita Express or Haneda Express – depending on which airport you are headed to. Both trains are covered under the JR pass. Note that you must reserve a seat to board the Narita Express.
I'll write a detailed blog on the cost of travelling to Japan, that will give you the best budgeting & cost-saving tips when travelling in Japan.
Subscribe to the blog to get your daily dose of travel tips and inspiration.
Pin this Japan Itinerary for First Time Travellers