Estimated reading time: 24 minutes
Let me tell you, I'm head over heels in love with Tokyo – it's easily one of my top cities in the world. The city has an electrifying pace, yet it's steeped in tradition, which is a perfect balance. The organized chaos of the crowds and the endless list of awe-inspiring things to do – I can't get enough of it. You could spend weeks here and still not scratch the surface of what Tokyo has to offer. Here's my Tokyo travel guide to help you understand this astounding city and plan your Tokyo travel itinerary better.
In my 2 weeks in Japan, I stayed in Tokyo for about 4 days. I feel that much is an absolute must if you are visiting Japan. Especially if you are planning to take a day trip to Mt. Fuji from Tokyo. But even if you don't do it as a day trip, you need at least 3 days. Anything less would mean you miss out on something or you'll be forced to do it all at a very fast pace.
So, if you're planning to explore this massive metropolis on a budget, this Tokyo travel guide is your new best friend! It'll help you make the most of your time in Tokyo without breaking the bank.
Best time to visit Tokyo
The best time to visit Tokyo depends on your preference and interests. If you're a flower fanatic, come in spring; if you're a heat-seeker, come in summer; if you're into colorful landscapes, come in fall; and if you're a holiday spirit, come in winter! But really, any time is a good time to explore Tokyo's vibrant culture and unique vibe.
Alright, hold on tight because we are about to take a ride through the seasons in Tokyo!
Spring in Tokyo (March to May):

Ah, springtime in Tokyo! This is when the city transforms into a pink wonderland thanks to the famous cherry blossom season. If you're lucky enough to visit Tokyo from late March to early April, you'll get to witness this breathtaking sight. Don't forget to bring a picnic mat and join the locals for a hanami party (AKA cherry blossom viewing party).
In addition to the cherry blossoms, you can also enjoy some spring festivals like Sanja Matsuri in May.

Summer in Tokyo (June to August):
Summer in Tokyo is HOT, like take-a-shower-every-hour hot. But hey, that doesn't mean it's not worth visiting! You can still enjoy some of the most exciting summer festivals like the Sumida River Fireworks Festival in July. You can also cool down with some shaved ice (kakigori) or dip your toes in the city's many public pools. Plus, if you're into hiking, summer is the perfect season to explore the lush mountains around Tokyo.

Fall in Tokyo (September to November):

Fall is when Tokyo shows off its other color palette – orange, red, and yellow. Yep, that's right, it's the autumn foliage season! If you're a nature lover, you won't want to miss this stunning display of colors that usually happens in November. Oh, and foodies rejoice because fall is also the time for the Tokyo Ramen Show, a celebration of one of the city's most beloved dishes.

Winter in Tokyo (December to February):

Winter in Tokyo might be chilly, but that just means it's time to snuggle up with a warm cup of sake and enjoy the festive season. Christmas and New Year celebrations are a big deal in Tokyo, so expect lots of illuminations, decorations, and holiday markets. You can also try some traditional winter activities like ice skating and warming up with some oden (a type of hot pot dish) in a cozy izakaya.
How to get to Tokyo from Narita
Narita International Airport is the main airport that serves Tokyo and is located about 60 kilometers from the city center. There are several ways to get to Tokyo from Narita, including:

Narita Express (N'EX): This is the fastest and most comfortable way to get to Tokyo. The Narita Express is a direct train service that runs from Narita Airport to Tokyo Station, Shinjuku Station, and other major stations in Tokyo. The journey takes about 60-90 minutes depending on your destination and the type of train you take. You can purchase tickets at the airport or in advance online. The train is covered under the JR pass. The train operates till midnight.

Limousine Bus: If you have a lot of luggage or prefer a more comfortable journey, taking a limousine bus may be a good option for you. Limousine buses run between Narita Airport and major hotels and train stations in Tokyo. The journey takes about 60-120 minutes depending on your destination and traffic. You can purchase tickets at the airport or in advance online. Typically from around 6:00 AM to 10:00 PM
Keisei Skyliner: The Keisei Skyliner is a direct train service that runs from Narita Airport to Nippori Station or Ueno Station in Tokyo. The journey takes about 40-60 minutes depending on your destination and the type of train you take. You can purchase tickets at the airport or in advance online. Generally runs between 6:00 AM to 11:00 PM.
Local Train: If you're on a budget, taking a local train may be the cheapest option. You can take the JR Sobu Line or the Keisei Line from Narita Airport to Tokyo Station or other major stations in Tokyo. The journey takes about 90-120 minutes depending on your destination and the train you take. You can purchase tickets at the airport or use a prepaid IC card like Suica or Pasmo. They operate till midnight.
These are the most common ways to get to Tokyo from Narita Airport. Consider your budget, comfort level, and destination when choosing the best option for you. If you are landing post-midnight, the only way is a taxi. Note that they can be extremely expensive. If you are on a tight budget, consider staying at the airport overnight and leaving around 5:00 AM when the public transport starts.
How to get to Tokyo from Haneda
There are several transportation options to get from Haneda Airport to Tokyo, including:
Tokyo Monorail: The Tokyo Monorail is a train that runs directly from Haneda Airport to Hamamatsucho Station in Tokyo. The operating hours are from approximately 5:00 AM to midnight, with trains running every 4-10 minutes depending on the time of day.
Keikyu Line: The Keikyu Line is a train that runs from Haneda Airport to several stations in central Tokyo, including Shinagawa, Shimbashi, and Asakusa. The operating hours are from approximately 5:00 AM to midnight, with trains running every 10-15 minutes depending on the time of day.
Airport Limousine Bus: The Airport Limousine Bus is a convenient option for those traveling with a lot of luggage or looking for a more comfortable ride. The bus operates from early morning until late at night, with services running every 20-30 minutes depending on the destination.
Taxi: Taxis are readily available at Haneda Airport and can take you directly to your destination in Tokyo. However, taxis can be expensive and may not be the most cost-effective option, especially during peak hours.
The operating hours of each transportation option can vary slightly depending on the day of the week and the time of year. It's always a good idea to check the specific timetable for the transportation option you plan to take in advance to ensure you don't miss your ride.
The next section of my Tokyo travel guide will help you plan your budget for the trip. Let's get into it.
Cost of traveling in Tokyo
Sharing some essential costs that you will incur during the Tokyo trip. All the below costs are for 2 people unless otherwise mentioned.
Cost of accommodation in Tokyo
When it comes to visiting Tokyo, you might be wondering how much it'll cost you to find a cozy place to rest your head. Well, fear not, for I have some juicy details to share with you.
Tokyo has plenty of accommodation options, ranging from budget-friendly hostels to luxurious hotels.
If you're on a tight budget, you can easily find a dorm bed in a hostel for around ¥2,000 to ¥3,000 per night. Some hostels even offer private rooms for a slightly higher price, which is perfect if you want a little extra privacy. I stayed at the Rembrandt-style cabin hostel, it was my first capsule hostel experience and was a great one. The hostel was clean and comfortable. Located in the Shinjuku area it was worth every penny!
If you're looking for something a bit fancier, Tokyo has got you covered as well. There are plenty of hotels to choose from, ranging from mid-range to high-end. On average, you can expect to pay around ¥12,000 to ¥20,000 per night for a mid-range hotel. For those who want to splurge, the sky's the limit with luxury hotels that can cost upwards of ¥50,000 per night.
Another option to consider is renting an apartment or a room through Airbnb. This can be a great way to save some money while still having your own space to relax in. Depending on the location and the size of the apartment, prices can range from ¥6,000 to ¥20,000 per night.
Cost of food & drinks in Tokyo
While Tokyo may be famous for its expensive sushi and wagyu beef, there are plenty of affordable vegan options around the city.
You can easily find a hearty meal at a local izakaya or fast-food joint for around ¥1,000 and street food like dango (rice cake), taiyaki (fish-shaped pancakes), or daifuku (mochi with red bean bast and fruit) for as little as ¥200-500 per snack.
If you're looking for a sit-down meal, expect to spend around ¥1,500-2,500 at a casual restaurant, and up to ¥5,000 at a fancier establishment.
Some of my personal favorite vegan restaurants in Tokyo include T's Tantan, a ramen shop with a variety of vegan options; Ain Soph Ripple, a cozy cafe with vegan burgers and desserts; and Falafel Brothers, a Middle Eastern eatery with affordable falafel wraps. More on this coming up on the blog soon.
If you're on a budget, you can also hit up the local supermarkets or convenience stores for some quick and cheap vegan eats. You'll find plenty of fresh produce, rice balls, and instant noodles for under ¥500.
And don't forget about the cost of drinks in Tokyo! While alcohol can be expensive at bars and clubs, non-alcoholic drinks like tea, coffee, and soft drinks are quite affordable. A cup of coffee or tea can be found for around ¥300-500, and a can of soda or bottled water for around ¥100-200 only. At most eateries or izakayas you'll get an Asahi beer or a Suntory highball for ¥500-600. But a cocktail at an award-winning bar or a secret bar will cost you ¥1,500 and upwards. The cost of high-end Japanese whisky would be ¥2,000 and upwards for a glass.
Cost of activities in Tokyo
The great thing about Tokyo is that most of the tourist attractions are free of cost! Barring a few. One attraction that's worth every yen is teamLab Planets. This interactive digital art museum is a must-see experience that takes you on a journey through mesmerizing visual effects and stunning installations. Tickets cost ¥3,200 for adults and ¥1,000 for children, but it's well worth the price for the unforgettable experience.
For those who are more into theme parks, Tokyo DisneySea is a top pick. This nautical-themed park has a unique atmosphere and thrilling rides that will make you feel like you're exploring a world of adventure on the high seas. Tickets start at ¥8,200 for adults and ¥7,500 for children, but keep in mind that prices can vary depending on the season and day of the week.
If you plan to visit Mt.Fuji on a day trip the tours cost ¥6,200 to ¥8,000 depending on the activities involved.
Apart from these, there are plenty of free things to do in Tokyo. For example, you can visit the famous Shibuya Crossing or explore the bustling streets of Harajuku. There are also many beautiful parks and gardens throughout the city that offer free admissions, such as Shinjuku Gyoen National Garden and Yoyogi Park.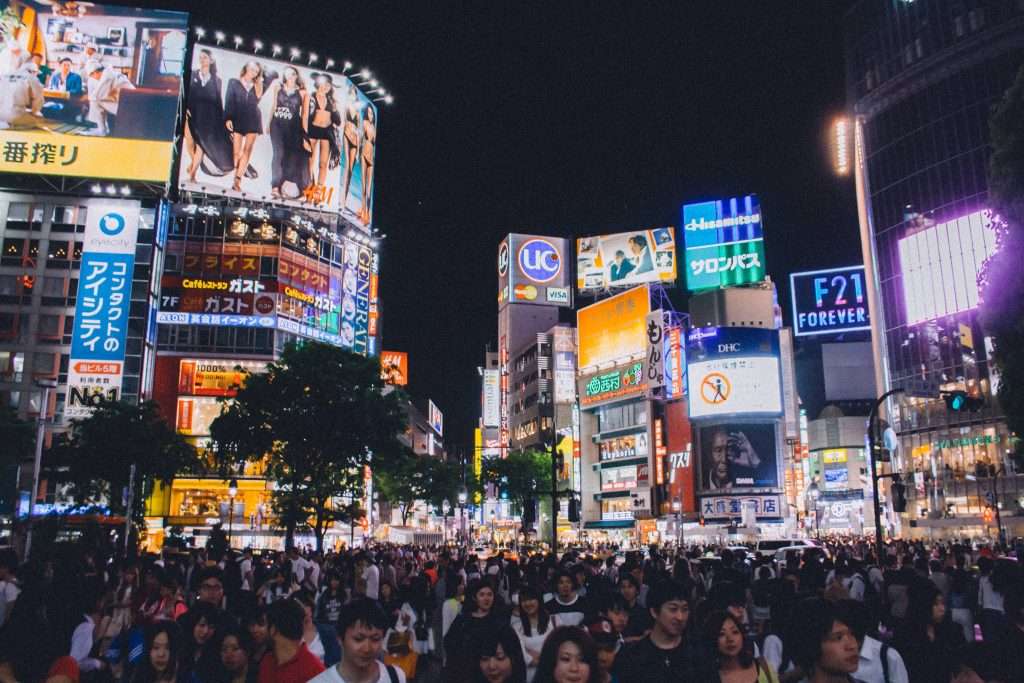 Suggested budget
Backpackers' cost of traveling in Tokyo
For those of you who are backpacking in Tokyo, you'll want to plan on a daily budget of around ¥8,000. This assumes you'll be bunking up in a hostel dorm, getting food from convenience stores or cooking a couple of your meals, visiting free temples and museums, and using public transportation. If you want to keep things affordable, you'll also need to limit your alcohol intake.
Mid-range cost of traveling in Tokyo
If you have a bit more cash to play with, a mid-range budget of 18,000 JPY per day could work for you. With this budget, you can snag a private room at an Airbnb or hostel, eat out at restaurants, enjoy a few drinks, and partake in paid activities like sake tasting or amusement parks.
Luxury cost of traveling in Tokyo
For those of you who prefer the finer things in life, a luxury budget of 29,500 JPY or more per day will give you access to traditional Japanese accommodations or top-of-the-line hotels, fancy restaurants, unlimited drinks, paid tours, and more frequent taxi rides. But don't be fooled – this is just the start of the luxury experience. When it comes to finer things there's no limit really.
Keep in mind that these budgets in my Tokyo travel guide are just rough estimates and you may spend more or less than the daily averages.
Money saving tips
There's no denying that Japan is an expensive country to travel to. But, with a little bit of planning you can budget your trip well. Next up on the Tokyo travel guide, my learning how to budget my Japan trip.
Take public transportation:
First things first, let's talk about transportation. Sure, taking a taxi might seem like a convenient option, but it can really add up. A one-way trip between Shinjuku to Senso Ji temple could cost you well over ¥7000! The same on a train would cost you ¥272. Opt for Tokyo's efficient and affordable public transportation system. And with a multi-day or multi-ride pass, you'll save even more yen.
Stay in a hostel or budget hotel:
Now, I know you want to stay in a swanky hotel, but hear me out. Hostels and budget hotels are your new best friends. Not only are they affordable, but they can also give you a more authentic travel experience. And who knows, you might even make some new friends! This holds true if you are traveling solo or as a couple. But if you are traveling in a group, you can easily find a BnB to divide the cost and save some yen.
Eat like a local:
Let's talk about food. Tokyo is famous for its cuisine, and eating out can be expensive. But don't worry, you don't have to survive on cup noodles. Try out some of the local street food, visit a local izakaya (that's a Japanese pub), or cook your own meals in your accommodation. Look beyond fancy restaurants, I've had ramen at a train station for just ¥1000 and at a restaurant in upscale are for ¥2200. Balance your meals to balance that budget!
Visit free attractions:
Tokyo has plenty of free attractions, including parks, temples, and museums. Be sure to visit places like Ueno Park, Senso-ji Temple, and the Imperial Palace for a budget-friendly day out.
Shop at discount stores:
Check out places like Don Quijote and Uniqlo for affordable shopping options. And if you are looking for upscale brands head over to the Gotemba premium outlet and shop till you drop! You'll find all major brands 30%-70% cheaper.
Get a pocket WiFi:
There are a number of tourist SIMs, do a thorough check before buying one. But, if you are traveling in a group of 2 or more I highly recommend getting a pocket wifi. I got one from Japan Wireless and it was a brilliant deal. I paid ¥6800 for 15 days. The wifi was only a little over the cost of 1 SIM but way less than getting 2 SIM cards. I could stream movies and make videos on the go, without compromising on speed. And the bigger the group the more yen you save on WiFi.

Where to stay in Tokyo
Tokyo is a huge metropolitan with all tourist activities spread over. While there are some neighborhoods that are either well connected to the tourist circuit or have a larger number of activities. While choosing your place in Tokyo you must keep in mind that different neighborhoods offer different things. Always pick a place to stay that is convenient to maneuver around the city and has access to most things you could need.
In this Tokyo travel guide, I've made a list of some of the best neighborhoods in Tokyo. And what makes them so special? This could help you pick your base when planning your Tokyo travel.
Shinjuku
This vibrant neighborhood has everything you need for a memorable trip to the city. I stayed in Shinjuku for my time in Tokyo as well. Here are some reasons why you should consider Shinjuku for your Tokyo itinerary:

Getting around is a breeze: Shinjuku Station is the ultimate transportation hub, making it easy to explore Tokyo and beyond. Plus, with so many train and subway lines running through it, you'll feel like a public transportation pro in no time.
Accommodations for all tastes and budgets: From traditional Japanese inns to modern hotels and hostels, Shinjuku has got it all. No matter what your travel style or budget, you're sure to find the perfect place to stay.
Shop 'til you drop: Shinjuku is a shopper's paradise, with everything from high-end fashion to quirky souvenir shops. If you're looking for entertainment, you won't be disappointed either – the Kabukicho district and Shinjuku Sanchome department stores have got you covered.
Take a breather: Need a break from the city's hustle and bustle? Head to Shinjuku Gyoen National Garden for some peace and quiet. It's especially beautiful in the spring when the cherry blossoms are in full bloom.
Dive into the culture: Immerse yourself in Tokyo's rich culture with a visit to one of Shinjuku's museums or galleries. And don't forget to check out the local festivals – the Shinjuku Eisa Festival in August and the Sanja Matsuri in May are two that shouldn't be missed.
So there you have it, folks – Shinjuku is the perfect home base for your Tokyo travel guide. With its unbeatable location, range of accommodations, and endless entertainment options, you'll have a trip to remember.
Asakusa
Are you looking for a neighborhood in Tokyo that's steeped in history and culture? Look no further than Asakusa! This charming area is the perfect place to stay if you want to experience the traditional side of Tokyo. Here's why you should consider Asakusa for your Tokyo trip:
Get a taste of old Tokyo: Asakusa is home to the iconic Sensoji Temple, one of the oldest and most popular temples in Tokyo. Take a stroll down Nakamise-dori, a street lined with souvenir shops and traditional snacks, to get a true taste of old Tokyo.
Cozy accommodations: Asakusa has a variety of accommodations to choose from, ranging from cozy traditional inns to modern hotels. If you're looking for a more authentic experience, consider staying in a Ryokan, a traditional Japanese inn.
Delicious eats: Asakusa is known for its street food, and you'll find plenty of delicious snacks to try in the area. Don't miss out on trying some of the local specialties, like senbei (rice crackers), melon pan (sweet bread), and the famous Asakusa menchi (a fried meat cutlet).
Beautiful views: Take a stroll along the Sumida River for some stunning views of the city skyline. If you're feeling adventurous, take a boat ride down the river for a unique perspective of Tokyo.
Festivals and events: Asakusa is home to some of Tokyo's most popular festivals, including the Sanja Matsuri in May and the Asakusa Samba Carnival in August. Be sure to check out what's happening during your visit!
Asakusa is a must-visit neighborhood for anyone interested in Tokyo's rich history and culture. With its beautiful temples, delicious food, and lively festivals, you're sure to have a trip to remember.
Meguro
Meguro is a perfect neighborhood for anyone looking to experience a more peaceful and artistic side of Tokyo. With its beautiful nature, artistic flair, and delicious food, you're sure to have a relaxing and memorable trip. This charming area is perfect for those looking to escape the hustle and bustle of Tokyo's busier neighborhoods. Here's why you should consider Meguro for your Tokyo travel guide:

Serene surroundings: Meguro is known for its peaceful surroundings, with plenty of greenery and nature to enjoy. Take a stroll along the Meguro River, lined with cherry blossom trees, for a relaxing afternoon.
Quaint cafes and shops: Meguro is home to plenty of quaint cafes and independent shops, perfect for a lazy day of browsing and people-watching. Don't miss out on visiting Meguro Parasitological Museum, an unusual museum dedicated to parasites.
Artistic flair: Meguro is a hub for creatives, with plenty of galleries and art spaces to explore. Check out the Meguro Museum of Art for contemporary Japanese art, or wander the streets to discover hidden street art gems.
Delicious eats: Meguro is home to some of Tokyo's best food, with plenty of trendy restaurants and bars to choose from. Don't miss out on trying some of the local favorites, like tonkatsu (deep-fried pork cutlet) and shabu-shabu (hot pot).
Cherry blossom season: Meguro is one of the best places in Tokyo to enjoy cherry blossom season. Head to Meguro River during late March or early April to see the cherry blossom trees in full bloom.
Shibuya
Ready to dive into the heart of Tokyo's vibrant and lively scene? Shibuya is the place to be! This iconic neighborhood is famous for its bustling streets, trendy shops, and exciting nightlife. Here's why you should include Shibuya in your Tokyo travel guide:
Shopping galore: Shibuya is home to some of Tokyo's most famous shopping districts, like Shibuya Crossing and Takeshita Street. You can find everything from trendy clothing boutiques to quirky souvenir shops here.
Iconic landmarks: Shibuya is home to some of Tokyo's most recognizable landmarks, like the Shibuya Crossing and Hachiko Statue. Be sure to snap a photo at the famous crossing and pay your respects to the loyal dog Hachiko.
Exciting nightlife: Shibuya comes alive at night, with plenty of bars, clubs, and karaoke spots to choose from. Enjoy a night out with friends or meet some new ones at one of Shibuya's many nightlife hotspots.
Delicious food: Shibuya is also known for its food scene, with plenty of trendy restaurants and street food vendors to choose from. Be sure to try some of the local favorites, like ramen and takoyaki.
Youth culture: Shibuya is a hub for youth culture in Tokyo, with plenty of fashion trends and subcultures to explore. Be sure to visit the famous 109 department store for a taste of Tokyo's youth fashion scene.
Shibuya is a vibrant and exciting neighborhood that's perfect for anyone looking to experience Tokyo's lively and fast-paced side. With its iconic landmarks, trendy shops, delicious food, and exciting nightlife, you're sure to have an unforgettable time in Shibuya.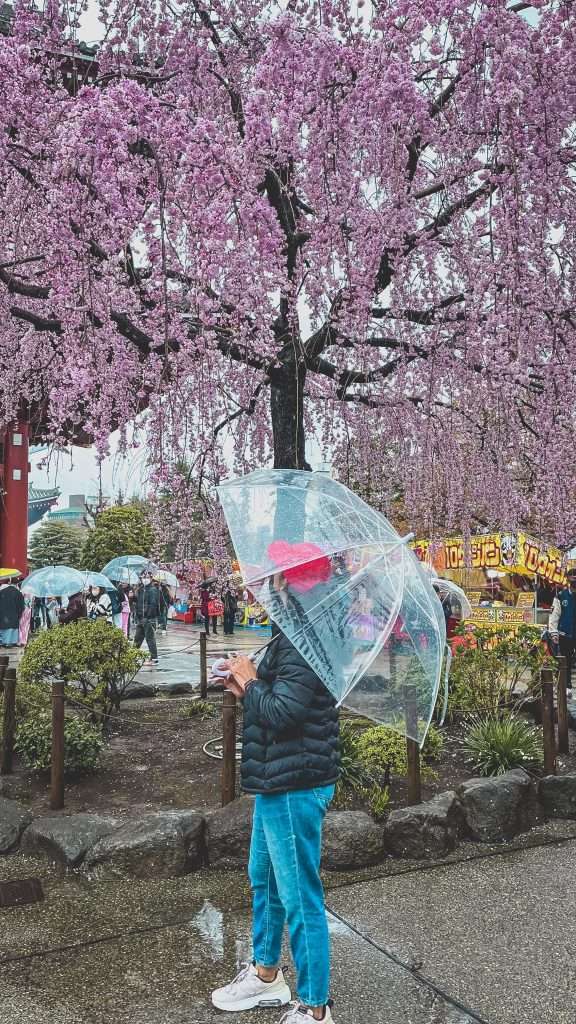 Getting around Tokyo
This section on my Tokyo travel guide will take you through all the available transport options in Tokyo and the costs attached to them.
First off, let's talk about public transportation. Buses are available, but with the comprehensive subway and train systems in the city, you'll usually be able to get by without them. If you do need to take the bus, fares are around ¥210 for adults and ¥110 for kids. Toei is the main bus company providing service, and you can purchase a single-day bus pass for Toei lines for ¥700 (just grab it from the driver). Buses run from approximately 6 am-10 pm.
But if you really want to get around like a local, the Metro and Japanese Rail ("JR") systems are the way to go. They are the most efficient in the world and ferry almost 9 million riders around the city daily. Single-ride tickets on the Metro start at ¥180 (¥170 with a PASMO or Suica card), and you can purchase a 24-hour pass for ¥800, a 48-hour pass for ¥1,200, and a 72-hour pass for ¥1,500, with half-price passes for children. These passes work on all Tokyo Metro and Toei Subway Lines, but JR Lines are excluded, and tickets must be purchased separately. You can buy these passes on Klook before reaching Tokyo. Or from the ticket vending machine at any station, including the airports.
If you want to streamline your transportation experience, you can also use a prepaid and rechargeable PASMO card or Suica card, available for use on the subway, rail, and bus. While these cards don't offer discounted fares, they do make using public transportation easier since you don't have to fumble with cash every time you ride. There's a ¥500 deposit, and at the end of the trip, you can get the balance and deposit (minus ¥220 service charge). Refund machines are available at the airport.
Taxi fares start at 475 JPY and go up by 415 JPY per kilometer, so unless you're in a rush or have money to burn, it's best to avoid them. Ridesharing in Tokyo isn't any cheaper than taxis, so don't expect any savings here. DiDi is the go-to ridesharing app in Tokyo, and its prices are generally on par with (or higher than) the JapanTaxi app.
If you're feeling adventurous, bicycles are a great option for getting around Tokyo, and the city is relatively safe for cyclists. Many locals commute via bicycle, and there are both bike-share and bike-rental options available. For a full-day rental or 24-hour bike share, expect to pay between ¥1,000-1,600 though pricing varies greatly. Hourly rentals may be found for ¥200-300 if you prefer a short-term rental. Just be aware that rental companies may charge an additional fee for bike helmets and require a deposit.
Finally, unless you have a specific reason to rent a car, I would avoid it. Traffic in Tokyo is stop-and-go at the best of times, and the city is designed around public transportation. which is generally quicker within the city. But if you do plan to rent a car, prices start at ¥7,200 per day for a small two-door vehicle.
Related blogs to help you plan your Tokyo travel guide
Pin this Tokyo Travel Guide