Estimated reading time: 8 minutes
I remember seeing a Komodo dragon in one of the David Attenborough documentaries. I must be 14, maybe. But since then I've had a fascination towards these ultra-big reptiles! I'm not sure what was it, but whenever anyone asked me what is your dream destination, I'd always say I want to see Komodo dragons. And finally, in 2022 my childhood dream came true. When I visited Komodo Island during my month-long Indonesia adventure. And I present to you my guide to Komodo National Park.
This guide takes you beyond just the Komodo Dragons. It's only when I started reading about the Komodo islands' travel is when I found what a gem it is! So I created my pocket guide to help you plan your Komodo island Itinerary.
What are the best times to visit Komodo National Park?
The best time to visit Komodo national park is from April to October. This is when the weather is at its best, and you can bask in the warm sun without worrying about sudden downpours. Another perk of visiting during this time is the excellent water visibility, making it ideal for snorkelling and diving adventures.
However, if you're a budget-savvy traveller and don't mind a bit of rain, the wet season (November to March) offers lower prices and fewer tourists. However, this is not the ideal season for water activities.
How do I get to Komodo National Park?
To reach Komodo National Park, there are a couple of practical options available. If you're travelling from other parts of Indonesia or even from abroad, the easiest way is to catch a flight to Labuan Bajo. Multiple airlines offer direct flights from major cities like Jakarta, Bali, and Surabaya. AirAsia, Garuda Indonesia, and Lion Air are some reliable operators to consider. The flight duration varies depending on your departure point but generally ranges between 1 to 2 hours.
If you prefer a more budget-friendly option or have more time to spare, taking a ferry is another viable choice. Pelni Ferries operate regular routes from Bali and Lombok to Labuan Bajo. The journey takes longer, around 24 hours, but it's a scenic and cost-effective way to travel. Keep in mind that the schedules can be subject to change, so it's advisable to check in advance and book your tickets through reliable operators like Perama Tour or Koperasi Karya Bahari.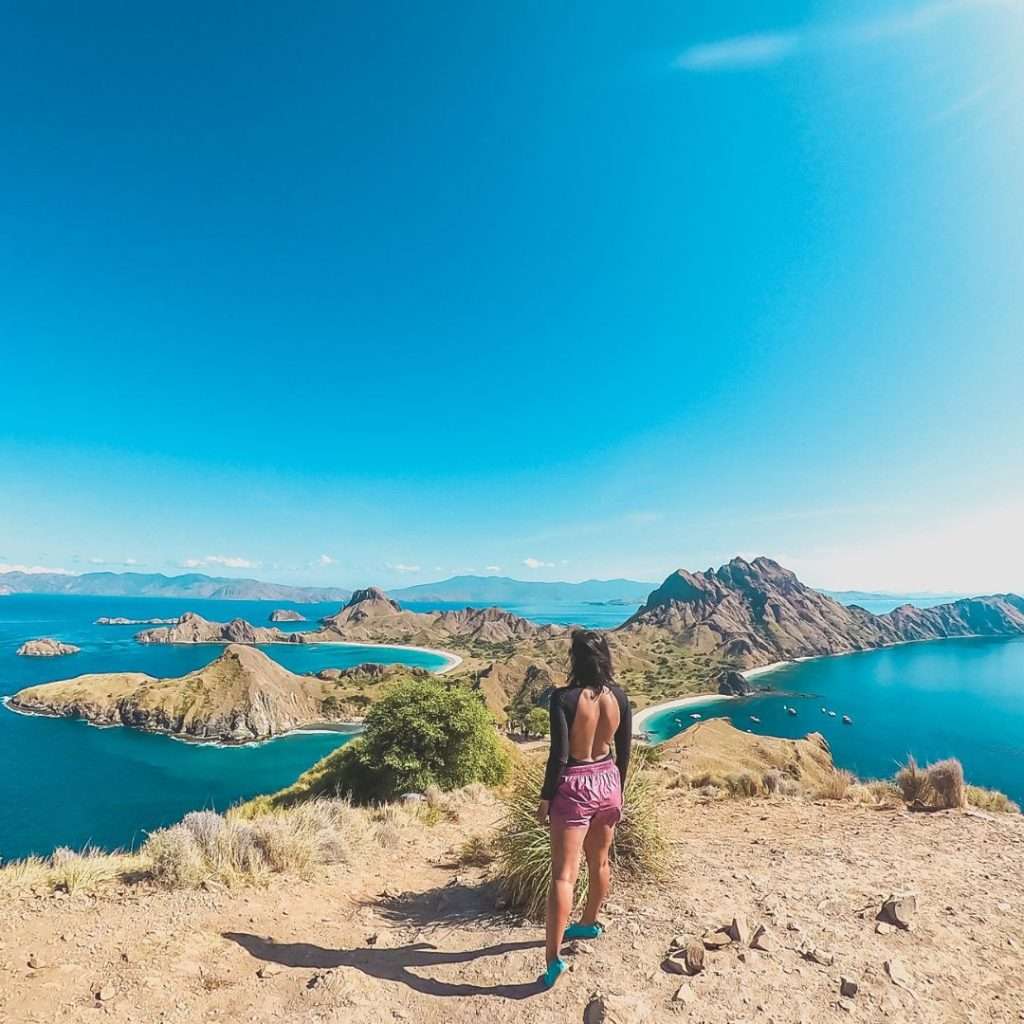 What are the entry fees for Komodo National Park?
For the year 2023, the entrance fee to Komodo National Park is IDR 1,355,000 per person. This fee covers a comprehensive package for your Komodo boat trip, including the entrance and trekking fees for both Komodo Island and Padar, the services of rangers in Padar and Rinca Island, snorkelling fees, local retribution tickets, and a wildlife conservation contribution fee.
However, it's worth noting that some boat tours opt to visit Rinca Island instead of Komodo Island to observe the Komodo Dragons. In such cases, the fee will differ. The cost for a one-go Komodo Island boat tour visiting Rinca Island is IDR 900,000 per person. This fee includes the entrance and trekking fees for Rinca Island and Padar Island, ranger fees in Rinca and Padar, snorkelling fees, local retribution tickets, and the wildlife conservation contribution fee.
It's essential to check with your chosen boat tour to determine which itinerary they follow and the corresponding cost. Hope this helps you plan your Komodo National Park itinerary.
Are there any guided tours available for Komodo National Park
Yes, guided tours are widely available for Komodo National Park and are a popular choice among visitors. I highly recommend the Komodao Island one-day boat tour. The Komodo Island day trip is ideal if you are short on time and plan to base yourself at Labuan Bajo.
Another popular option is a 3-day boat tour in Komodo National Park this one is great if you have enough time. While I did not take the 3-day overnight boat, because I wanted to dive on other days. There were many who took such tours. You can even find one on the island and book on the spot.
What are the activities to do in Komodo National Park
Here's a comprehensive list of things to do on Komodo Island.
Encounter the legendary Komodo dragons up close and personal.
Explore the stunning landscapes and viewpoints of Padar Island.
Snorkel or dive – Komodo Island is considered one of the best places to Scuba Dive.
Trek through the lush trails of Rinca Island, home to diverse flora and fauna.
Enjoy a leisurely beach day on Pink Beach, known for its unique pink-hued sands.
Water sports like kayaking, paddle boarding, or jet skiing.
Visit local fishing villages and experience the rich culture and traditions of the area.
Enjoy breathtaking sunsets over the horizon from strategic viewpoints. Believe me, Flores has the best sunsets, I've ever seen!
Get Ready to Jet-Set with My Bespoke Travel Plans
Your Perfectly Personalized Itinerary Awaits!
What are the best hiking trails in Komodo National Park?
Padar Island
Ascend the trail to the iconic viewpoint and be rewarded with panoramic vistas of the island's unique three-pronged beaches. It's a moderate hike that offers breathtaking photo opportunities.
Rinca Island
Embark on a trek through the rugged terrains of Rinca Island, known for its dense forests and diverse wildlife. Keep your eyes peeled for Komodo dragons, deer, monkeys, and a variety of bird species.
Gili Lawa Darat
This trail on Gili Lawa Darat island offers a challenging but rewarding hike. As you conquer the steep ascent, you'll be treated to sweeping views of the surrounding islands and azure waters. Don't forget your camera!
Batu Cermin Cave
While not a traditional hiking trail, exploring Batu Cermin Cave is an adventure in itself. Walk through the dark tunnels and witness the mesmerizing play of light on the stalactites and stalagmites.
Are there any snorkelling or diving spots in Komodo National Park?
Pink Beach
Besides its picturesque pink sands, Pink Beach offers fantastic snorkelling opportunities. Dive into the crystal-clear waters to discover vibrant coral reefs teeming with tropical fish & turtles.
Batu Bolong
This renowned dive site is famous for its incredible marine biodiversity. Experience thrilling drift dives while encountering colourful corals, reef sharks, turtles, and an abundance of marine life.
Manta Point
As the name suggests, Manta Point is a haven for manta ray encounters. Snorkel or dive in this area to witness these graceful giants gliding through the waters.
Tatawa Besar
With its stunning coral formations and rich marine life, Tatawa Besar is a must-visit snorkelling spot. It is also a great spot for beginners.
Crystal Rock
This submerged pinnacle offers a brilliant diving experience. You'll find here vibrant coral gardens, reef sharks, and turtles.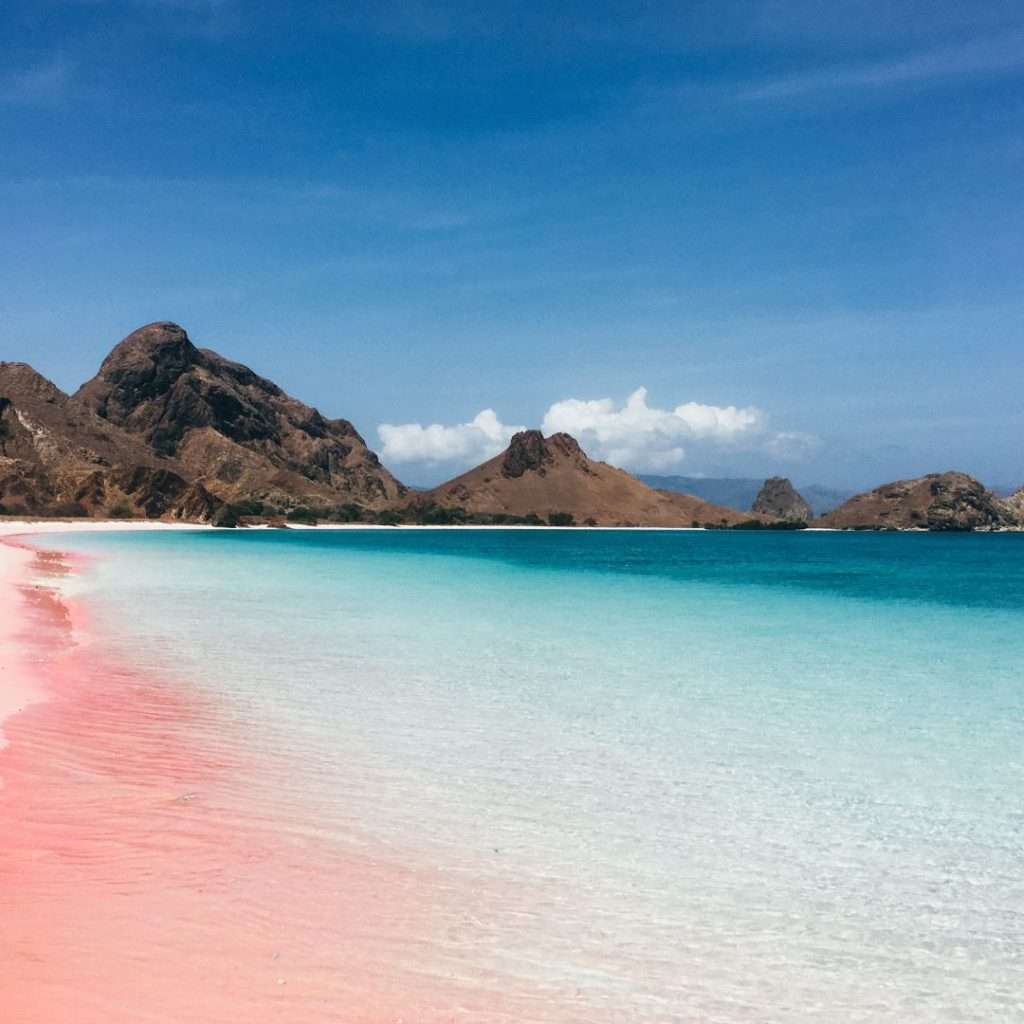 FAQs on Visiting Komodo National Park
How many islands are there in Komodo National Park?
Komodo National Park consists of three main islands: Komodo, Rinca, and Padar, along with numerous smaller islands.
Can I see Komodo dragons in their natural habitat?
Yes, you can see Komodo dragons in their natural habitat within Komodo National Park. It's one of the few places in the world where you can observe these ancient reptiles up close.
How many days do you need in Komodo National Park?
I recommend 3 Nights and 2 Days trip to Komodo National Park. Many visitors opt for day trips, while others prefer multi-day tours or liveaboard cruises to fully explore the park.
Planning a trip to Indonesia? You may also like to read
7-day Bali itinerary for First Time Travellers
A Guide to Indonesia's Volcano Hikes