Cat Ba Island : Hidden Gem of Vietnam
Estimated reading time: 5 minutes
Cat Ba Island is the largest Island in Ha long bay & a popular tourist destination for locals. Tourists often overlook this beautiful island. One reason could be the exuberant high rates of the Hanoi to Cat Ba Island tour operators. Ranging anywhere from $200-$400. Believe me, you can make a 2-night 3-day trip to this beautiful island for under $60.

The day I arrived at Hanoi I had 7 days to go with absolutely no plan, a number of backpackers (going from north to south) suggested going to Sapa and Ha long bay one can easily spend 2 nights at both these places. After 2 days of exploring the city decided to go to Cat Ba Island, the hidden gem of Vietnam.
Reaching Cat Ba Island
Reaching Cat Ba requires changing modes of transport a couple of times and there are 2 major routes by which one can reach Cat Ba from Hanoi. Either via Ha long city or via Haiphong city. But you have to be very sure of the timings of all the connecting transports. The easiest and most convenient way is to simply purchase a ticket (220000 VND) from Luong Yen bus station (Hanoi). This includes a bus ride till Haiphong city (approx. 3 hours) another transfer till the port (approx. 1 hour) ferry till the island (45 minutes) and the final bus till the Cat Ba harbour (45 minutes)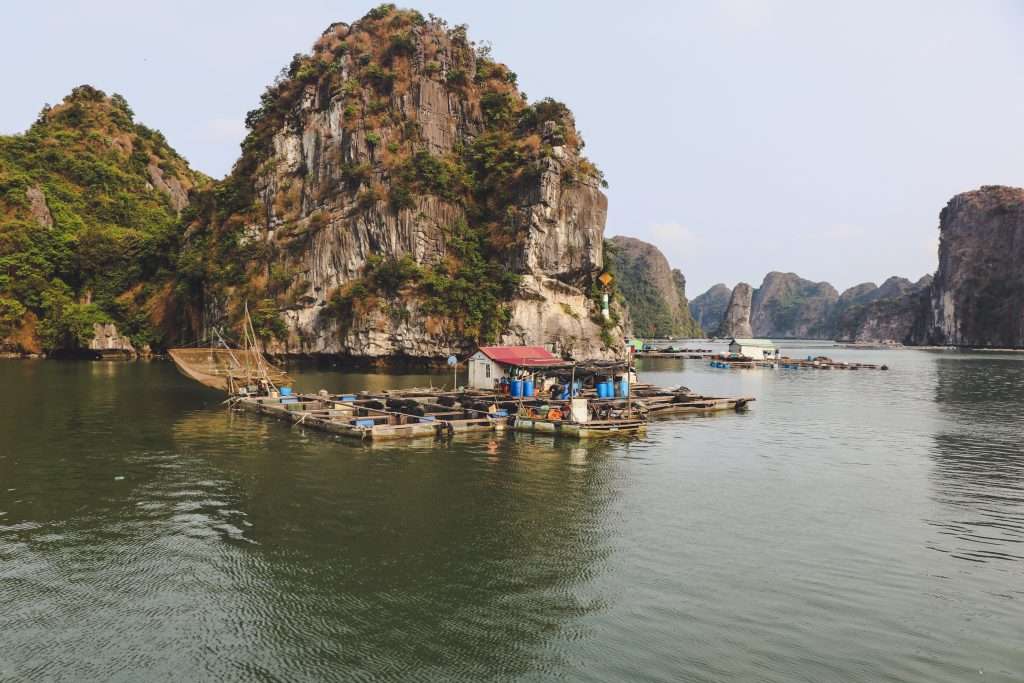 Where to stay on Cat Ba Island
The increased tourism has led to several accommodation cropping up. After arriving at the harbour we sat down at a café (with WiFi) to look for a place to stay. They are easy to locate on any of the booking platforms else just walk in and book.

A budget room for a night on double occupancy can cost you anywhere between $6 to $10. We stayed at the Cat Ba Backpackers Hostel. Three people in a room for $3/person. For a mid-ranged stay, you can find options between $15 to$40 per room. If there are no budget constraints, you can choose from a beach resort for $50 to a private junk for about $400. Less expensive junks are available, but be ready to have some unwanted guests (read rodents and bugs) along with you and bad services.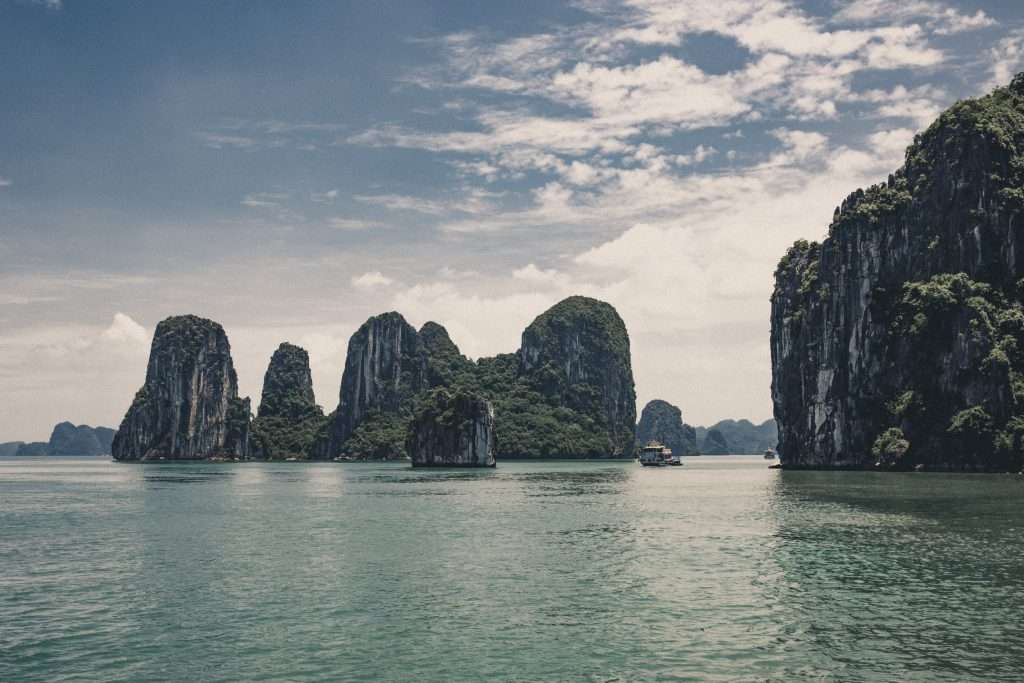 Things to do on Cat Ba Island
Go hiking in the National Park and spot the critically endangered golden-headed langur. With just about 60 left they may be hard to find. The entrance fee to the park is 15000 VND, you can explore the park on your own or take one of the guided tours.
Take a cruise through Ha long bay– a UNESCO world heritage site. Picturesque surrounding straight out of a movie!
Be awed by the Hospital cave, as the name suggests the cave served as an underground hospital during the war. Even if you have had too much of caves while in Vietnam, you must visit this because of the historical importance it holds. The ticket price is 15000 VND.
Kayak your way through the floating village. Rest at one of the tiny islands in the middle of nowhere. Reach the Lan Ha Bay and click loads of pictures! We rented a kayak on our own as that gives one much more freedom to explore. Renting a 2-person kayak for the whole day would cost you $6 and for half a day would cost you $5.

Go Rock climbing. Watching the numerous limestone karsts around there would come a point when your intrepid heart would be tempted to climb one!
Island life is incomplete without its beaches and after all the tiring activities nothing beats a quick dip in the ocean or the endless stare at the horizon. Beaches are accessible by motorbike.

Indulge in some seafood and tiger beer at one of the many restaurants at the harbour. The food is fairly priced with every other restaurant running discounts (and happy hours) post 5:00 pm.
There is so much more that can be done at Cat Ba Island and one can easily spend 2 nights and 3 days here. The one word that can describe my experience here is- trouvaille (a lucky find) it is not really an extraordinary island. This impromptu plan with two travellers I had just met a day earlier taught me to trust well. This island was a lucky find- one of many.

You may also like to read:
Pin this Travel Guide to Cat Ba Island