Estimated reading time: 16 minutes
Are you ready to explore the quirky and vibrant city of Osaka? You're in for a treat! This Japanese gem is filled with exciting Osaka attractions and unique Osaka experiences that you won't find anywhere else. Are you ready to find out the best things to do in Osaka?
Osaka sightseeing is a must-do activity. And you won't want to miss the city's iconic landmarks like the towering Osaka Castle and the stunning Shitennoji Temple. For a more contemporary experience, we'll head to the trendy neighborhood of Amerikamura (also known as "Amemura") and take in the colorful street art and funky fashion scene. For some fun-filled entertainment, visit Universal Studios Japan. And experience the magic of Harry Potter or ride the thrilling roller coasters.
But what really sets Osaka apart is its world-famous street food scene. Get ready to tantalize your taste buds with mouth-watering specialties like takoyaki (octopus balls) and okonomiyaki (savory pancake). And don't forget to indulge in the city's famous hospitality, known as "kuidaore", which means "eat until you drop." The locals are known for their warm and welcoming personalities, so don't be shy to strike up a conversation!
In this Osaka travel guide, I'll take you through some of the best things to do in Osaka. From iconic attractions to hidden gems – that are waiting to be discovered. So pack your bags and get ready for an unforgettable adventure in one of Japan's most exciting cities!
Things to do in Osaka
Top Osaka attractions
Osaka castle
Get ready to step back in time at one of Osaka's most iconic attractions – Osaka Castle! This impressive structure has been standing tall since the 16th century. And is a symbol of Osaka's rich culture and history. As you walk through the castle's grand gates and past its towering stone walls, you'll feel like you're entering a different world.
Inside, you'll find a museum that showcases the castle's fascinating history. As well as stunning views of the city from the observation deck. And if you're lucky, you may even catch a glimpse of the castle's resident peacocks strutting around the grounds. If you don't want t
The best part? Visiting Osaka Castle won't break the bank – entrance to the castle grounds is free! However, there is a small fee of 600 yen to enter the castle. Osaka Castle is open every day from 9 am to 5 pm, so be sure to plan your visit accordingly. If you are looking for a lesson in Osaka culture make sure to add Osaka Castle to your list of must-see Osaka attractions.
Universal Studios
This one needs no introduction! Welcome to the land of movie magic and thrilling rides – Universal Studios in Osaka! Here, you can immerse yourself in the worlds of Harry Potter, Minions, and Jurassic Park all in one day. Get ready to scream your lungs out on the Hollywood Dream roller coaster or get your wand ready for some spell-casting at the Wizarding World of Harry Potter. But it's not just about the rides, there are plenty of photo opportunities, themed restaurants, and even a street show or two to enjoy.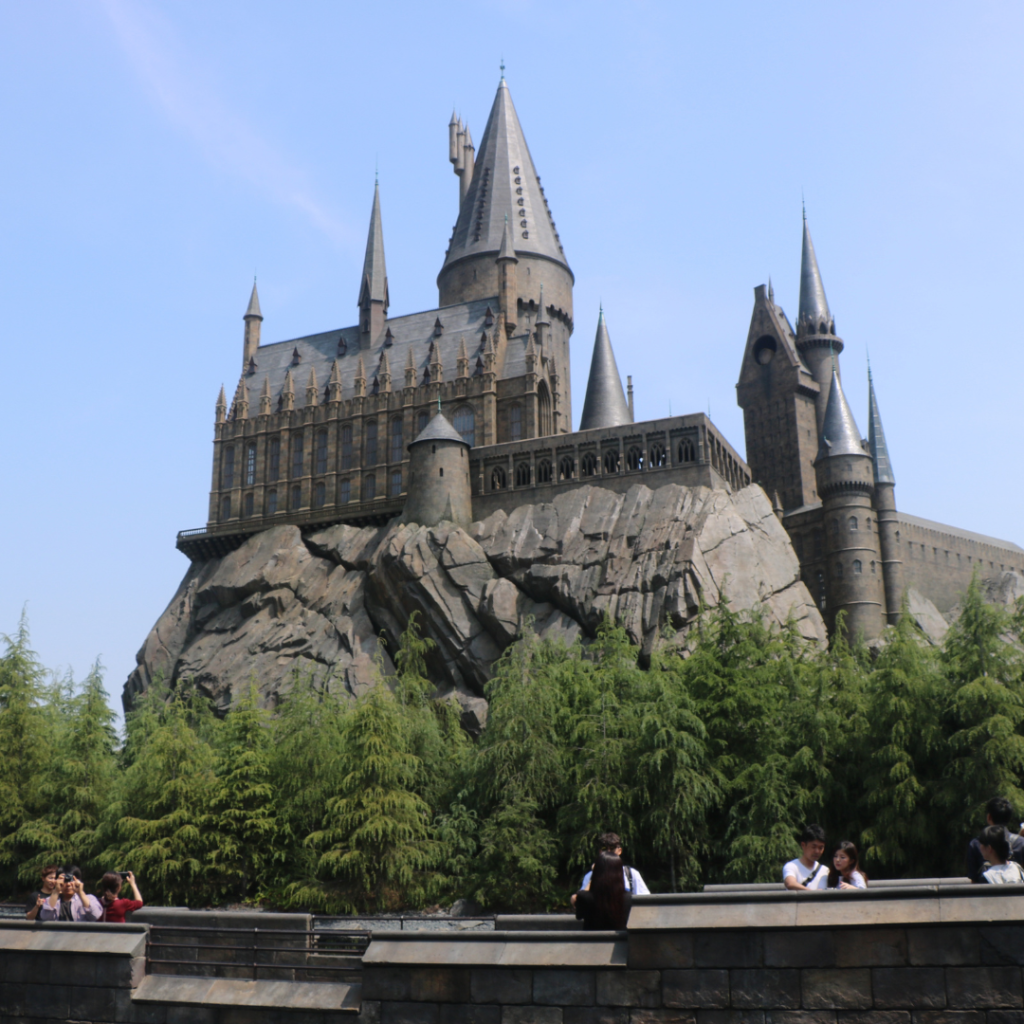 Dotonbori
This bustling district is the heart of Osaka's food and entertainment scene. And is an Osaka must-visit for anyone looking to get a taste of the city's vibrant culture.
As you stroll down the bustling streets of Dotonbori, you'll be greeted by a seemingly endless array of restaurants, street vendors, and flashy neon signs. The district is known for its delicious food. And is also home to some of Osaka's most popular attractions. Including the giant Ferris wheel at Tempozan Harbor Village and the retro gaming arcade at Round 1 Stadium. The famous "Glico Man" running man billboard and the giant crab sign at Kani Doraku.
So if you're looking to immerse yourself in Osaka's vibrant sightseeing scene, make sure to add Dotonbori to your list of must-visit Osaka attractions.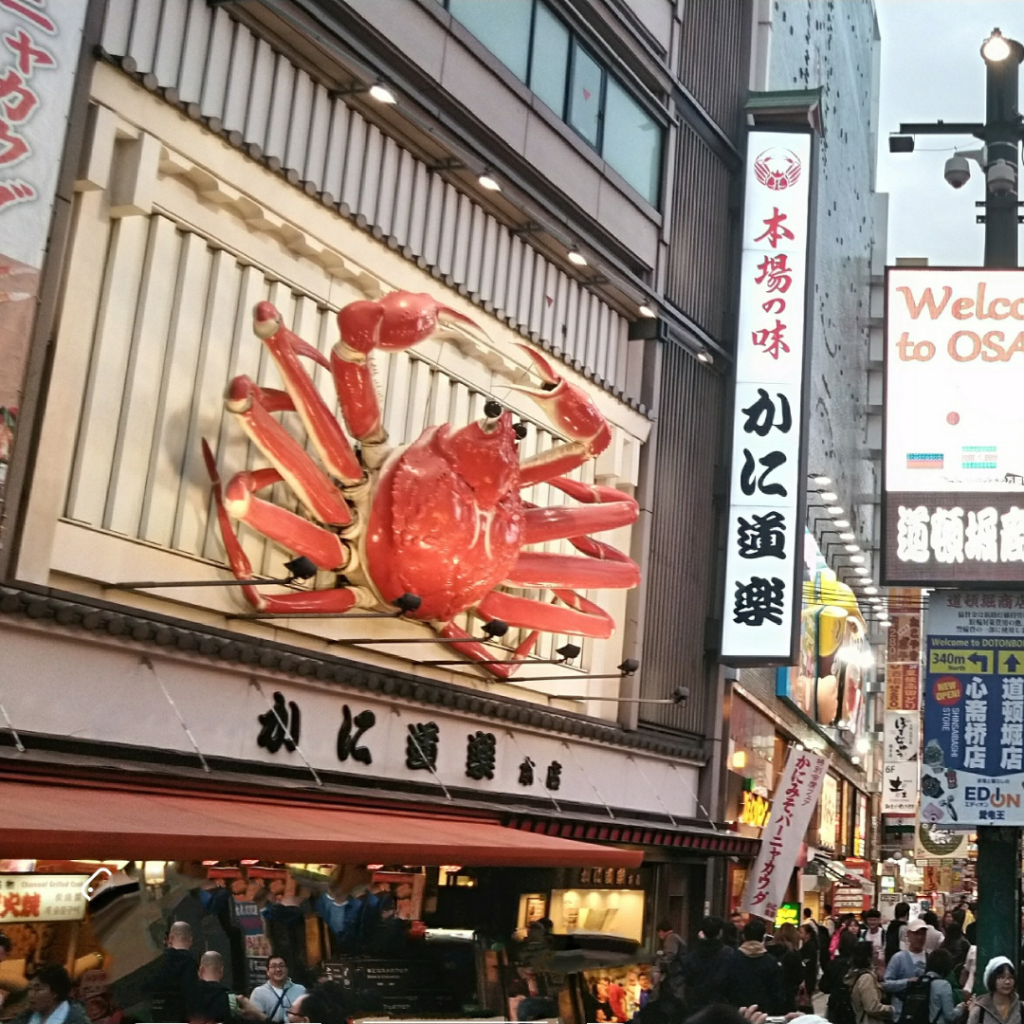 Shitennoji Temple
To know more about Osaka culture and Osaka history, Shitennoji Temple is a must-visit Osaka attraction. Located in Osaka's Tennoji district, Shitennoji Temple is a true gem of the city. The temple was founded in the year 593 by Prince Shotoku, one of Japan's most influential historical figures. Since then, it has undergone multiple restorations and renovations but has managed to retain its original beauty and charm.
One of the most striking features of Shitennoji Temple is the towering five-story pagoda. Which can be seen from afar and serves as a symbol of the temple. Admission to Shitennoji Temple is free, but there is a small fee to enter some of the temple's buildings. The temple is open daily from 8:30 am to 4:30 pm.
Umeda Sky Building
This towering skyscraper is one of the most impressive sights in Osaka. And is a must-visit Osaka attraction for anyone looking to experience the city from new heights. On a clear day, you can even see as far as Kobe and Awaji Island!

The Umeda Sky Building is a twin-tower complex that stands at an impressive height of 173 meters. With a unique "floating garden" observatory at the top. As you ride the glass-enclosed escalator up to the observatory, you'll be treated to stunning views of the cityscape and the surrounding area.
Admission to the Umeda Sky Building observatory is 1,500 yen for adults and 700 yen for children. Discounts are available for groups and seniors. The observatory is open daily from 9:30 am to 10:30 pm, so make sure to plan your visit accordingly.
Kuromon Ichiba Market
If you're a foodie visiting Osaka, then Kuromon Ichiba Market is an absolute must-see Osaka attraction! This bustling market is a food lover's paradise.
Located in the Namba district of Osaka. Kuromon Ichiba Market has been in operation for over 190 years and has become a beloved institution in the city. As you wander through the market's narrow alleys, you'll be surrounded by the sights and smells of some of the freshest and most delicious food in the city.
Kuromon Ichiba Market is open daily from 9 am to 6 pm and is easily accessible by public transportation. Admission to the market is free. All you need is an appetite to sample some of the best Osaka food!
TeamLab Borderless
If you're looking for a unique and immersive art experience in Osaka, look no further than the TeamLab Borderless exhibit at the botanical garden. TeamLab is a collective of artists, designers, and engineers. Who create breathtaking digital art installations that blur the line between the physical and digital worlds.
At the botanical garden exhibit, you'll be surrounded by a stunning array of digital flowers, trees, and animals that interact with you as you move through the space. The exhibit is designed to be completely immersive, with no fixed path or boundaries between the art and the visitor. I'll leave the rest to you to discover during your visit.
Get your tickets for the Teamlab botanical garden a couple of days before visiting.
Shinsekai
Looking for a unique and vibrant Osaka attraction? Look no further than Shinsekai – a colourful and bustling district that's known for its lively atmosphere and iconic landmarks.
Shinsekai, which means "New World" in Japanese. It was originally built in 1912 with the intention of creating a modern and futuristic district in Osaka. While the district has changed over the years. It still retains its unique charm and is a popular destination for locals and tourists alike.
One of the major things to do in Osaka when in Shinsekai is the Tsutenkaku Tower. It stands at an impressive height of 103 meters. The tower offers stunning views of the surrounding area and is especially beautiful at night when it's lit up with colourful lights. As you wander through the colourful streets of Shinsekai, you'll be surrounded by the energy and spirit of Osaka.
Hozenji Yokocho
Time for some tranquil things to do in Osaka. Yes, the otherwise hustling city of Osaka does have some quiet corners. This hidden gem is a narrow alleyway located in the heart of the Namba district.
As you stroll through Hozenji Yokocho, you'll be surrounded by the calming sounds of trickling water and the scent of incense from the nearby Hozenji Temple. The alleyway is lined with traditional Japanese buildings, many of which house cozy restaurants and cafes.
One of the highlights of Hozenji Yokocho is the Hozenji Temple itself, which is a small but beautiful temple that's known for its moss-covered statue of Fudo Myoo, a deity of Buddhist mythology. Visitors to the temple often splash water on the statue. A unique way of making a wish or seeking good luck.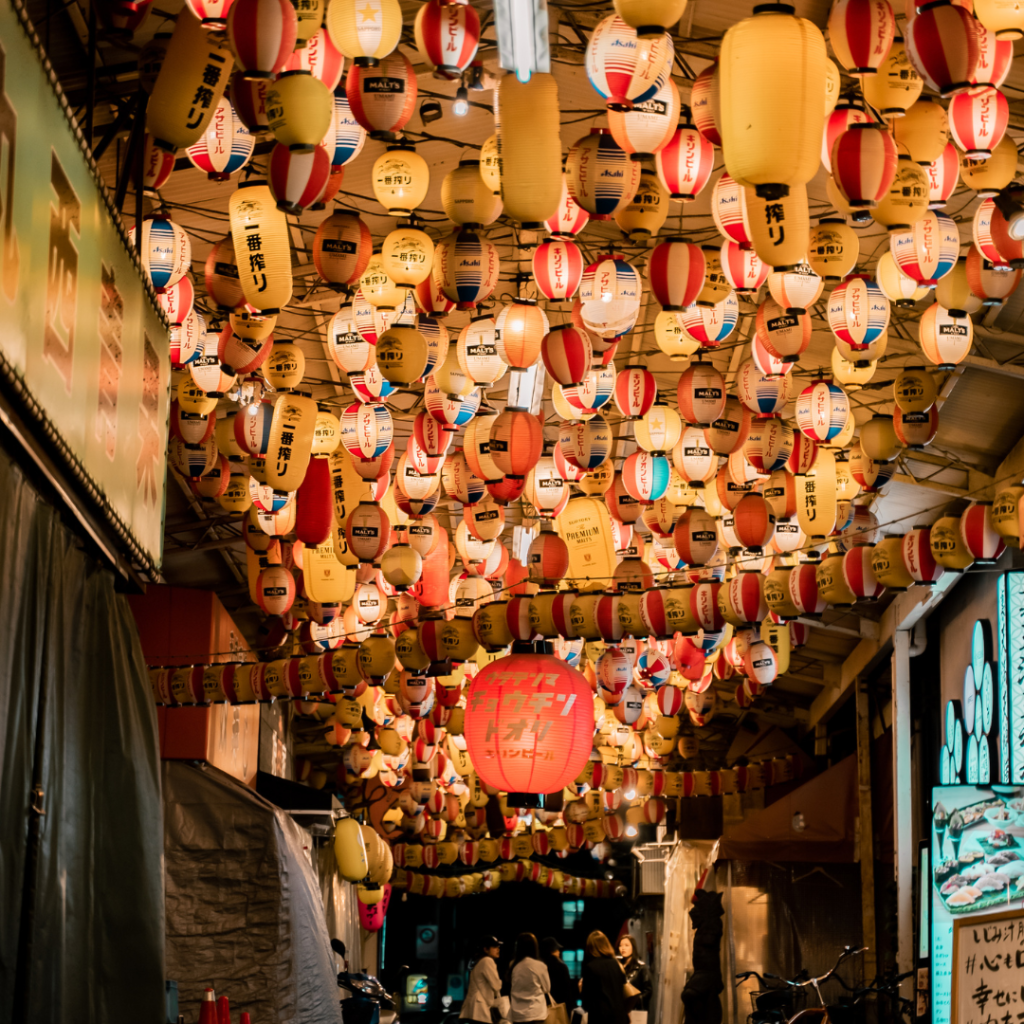 Osaka Baseball
If you thought baseball was big in the US, you haven't seen anything until you've experienced it in Japan! Osaka is home to the Hanshin Tigers, and these fans are next-level passionate. Get ready for a sea of black and orange as fans deck themselves out in the team's colours.
Grab some delicious yakitori and a cold beer and settle in for a thrilling game. The energy of the crowd is contagious! Even if you're not a hardcore baseball fan, you'll find yourself swept up in the excitement.
Attending a game at Koshien Stadium is a must-do activity during your time in Osaka. It's the perfect way to get a taste of the unique passion and energy of the city's locals. Whether you're cheering on the Tigers or just enjoying the atmosphere and delicious food. Osaka baseball is an unforgettable experience that you won't want to miss.
Osaka food
Are you a vegan foodie looking for your next adventure? Look no further than Osaka, where plant-based delights abound! You might think traditional Japanese cuisine is all about fish and meat. But Osaka has plenty of options for those on a plant-based diet.
One of the best snacks you can try in Osaka is takoyaki, those little doughy balls filled with octopus…or not! Veggie versions are readily available, with fillings like green onion or shiitake mushroom. Trust me, they're just as delicious as the original.
If you're after something heartier, give okonomiyaki a try. This savory pancake is usually made with eggs, but vegan versions can be found all over Osaka. Look for places that use tofu or other plant-based ingredients. And don't forget to ask for the sauce on the side.
Now, let's talk sweets. Traditional Japanese sweets shops, or wagashiya, are a treasure trove of vegan delights. Anko, or sweet red bean paste, is the star ingredient in many of these snacks, like dorayaki or warabi mochi. But don't worry, they're not as intimidating as they sound. Think fluffy pancakes filled with sweet red bean paste or chewy rice flour desserts covered in sweet roasted soybean powder. Yum!
And don't forget about the simple snacks you can grab from street vendors. Fresh fruit, roasted sweet potatoes, chestnuts and other veggie-friendly options are all over the city. So why not take a break from Osaka sightseeing and indulge in some of these Oska food tasty treats?
Osaka may surprise you with its range of vegan food options. So whether you're a vegan or just curious, be sure to explore Osaka's food scene during your trip.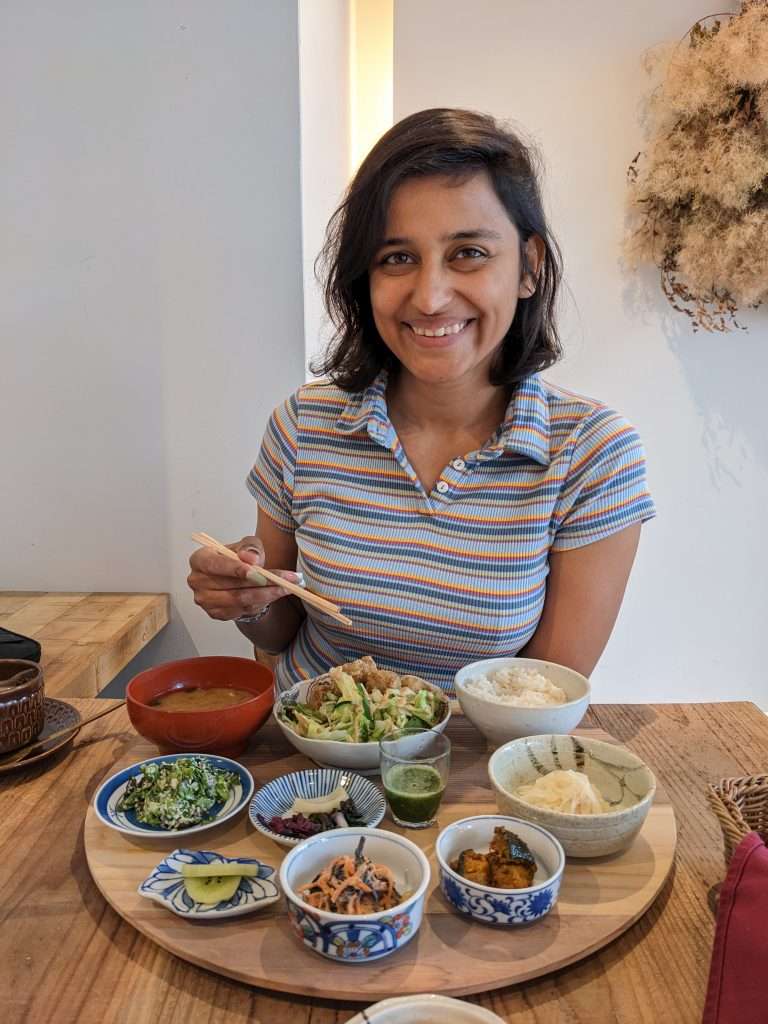 Osaka Culture and History
Osaka Museum of History
The Osaka Museum of History is a must-visit attraction for anyone interested in the city's rich past. The museum is located in the heart of Osaka. It offers a comprehensive look at the city's history from ancient times to the present day.
The museum is housed in a modern building with eight floors, each dedicated to a different period in Osaka's history. Exhibits feature everything from ancient pottery to 20th-century pop culture, and there are plenty of interactive displays and multimedia exhibits to keep visitors engaged.
One of the highlights of the museum is the life-size replica of the Naniwa Palace. It is an ancient palace complex that once stood on the site of the museum. Visitors can explore the palace and get a sense of what life was like for the ruling class in ancient times.
The museum is open from 9:30 am to 5:00 pm (last entry at 4:30 pm) every day except Tuesdays. The admission fee is 600 yen for adults.
Sumo Wrestling
Get ready to rumble! Sumo wrestling is not just a sport, it's an ancient art form that's been practised in Japan for centuries. And if you're in Osaka during March, you're in for a treat because the city hosts the Osaka Grand Sumo Tournament, one of the six major sumo tournaments held each year in Japan.
Picture this: you're sitting in a circular arena, surrounded by other excited fans, and watching massive sumo wrestlers (some weighing over 400 pounds!) battle it out in the ring. You'll hear the sound of traditional music and see the wrestlers perform unique rituals before each match.
Don't worry if you can't make it to the tournament because there are several sumo stables in Osaka that offer daily training sessions open to the public. Imagine watching the wrestlers practice their moves up close and personal! It's a great way to experience the art of sumo and its traditions.
Osaka Day Trips
Just a short train ride from Osaka, Nara is a charming city known for its stunning temples and friendly deer. Yes, you read that right – the deer in Nara are considered sacred and are allowed to roam freely throughout the city. Don't be surprised if one of them comes up to you and asks for a snack! In addition to the deer, Nara is home to some of Japan's oldest and most impressive temples, including the Todai-ji Temple and Kasuga-taisha Shrine. To get to Nara from Osaka, take the JR Yamatoji Line from Osaka Station to Nara Station. The trip takes about an hour and costs 800 yen one way.
Himeji Castle
Considered one of Japan's most beautiful castles, Himeji Castle is a must-visit destination for history buffs and architecture enthusiasts. The castle dates back to the 14th century and is known for its stunning white exterior and intricate design. You can spend hours wandering through the castle's maze-like corridors and admiring the views from the top. To get to Himeji Castle from Osaka, take the JR Sanyo Line from Osaka Station to Himeji Station. The trip takes about an hour and costs around 1,500 yen one way.
Often considered the cultural heart of Japan, Kyoto is a must-visit destination for anyone travelling to Osaka. The city is home to over 2,000 temples and shrines, as well as numerous UNESCO World Heritage sites. Some of the most popular attractions in Kyoto include the Fushimi Inari Shrine, the Kiyomizu-dera Temple, and the Golden Pavilion (Kinkaku-ji). To get to Kyoto from Osaka, take the JR Kyoto Line from Osaka Station to Kyoto Station. The trip takes about 30 minutes and costs around 560 yen one way.
Kobe
Known for its delicious beef and stunning waterfront views, Kobe is a great day trip destination from Osaka. Take a stroll through the charming Kitano-cho neighborhood, which is filled with Western-style houses from the city's past as an international trading hub. Then, head to the harbor area to take in views of the iconic Kobe Port Tower and the Akashi Kaikyo Bridge. Of course, no trip to Kobe is complete without trying the famous Kobe beef! To get to Kobe from Osaka, take the JR Kobe Line from Osaka Station to Sannomiya Station. The trip takes about 20 minutes and costs around 410 yen one way.
Mount Koya
For a peaceful and spiritual escape from the city, head to Mount Koya, a sacred mountain in Wakayama Prefecture. The mountain is home to over 100 temples and is considered one of the most important religious sites in Japan. You can spend the day exploring the temples and hiking through the stunning forested mountain scenery. To get to Mount Koya from Osaka, take the Nankai Electric Railway from Namba Station to Gokurakubashi Station. From there, take the cable car to the top of the mountain. The entire trip takes about two and a half hours and costs around 3,400 yen one way.
Best Japan Itinerary for First-Time Travellers
That was my list of things to do in Osaka. I hope you've got your Osaka attractions list sorted now. As the Japanese say, "Sayonara" for now, and have a fantastic time exploring Osaka!
Pint Osaka Things to Do