Estimated reading time: 13 minutes
Why Sapa is Perfect for Budget Travelers
I travelled for a little over 2 weeks in Vietnam, trying to pack in as many budget-friendly Vietnam experiences as possible! When I visited Cat-ba Island I thought I'd hit the jackpot of a budget-friendly Vietnam destination. Only to find that Vietnam has a lot more to offer. When it comes to budget travelling in Vietnam, Sapa is a brilliant choice. And my Sapa travel guide will help you plan your Sapa trip.
Just imagine hiking through lush rice terraces and marvelling at cascading waterfalls, all for free! And that's not all. Sapa's ethnic minority communities offer a unique cultural experience that won't drain your wallet. Engage with friendly locals, immerse yourself in traditional activities, and soak up the authentic way of life without spending a fortune.
When it comes to accommodations, Sapa has you covered with budget-friendly options. You can expect to pay around $10-$20 per night for a comfortable stay. And let's talk about the food! Sapa boasts a mouthwatering array of affordable eateries where you can sample local delicacies for as little as $2-$5 per meal.
Getting around in Sapa is easy on the wallet too. Buses and taxis offer affordable transportation options within the town, while local guides and tour operators provide reasonably priced trekking tours to explore the natural wonders of the region.
I'm going to go into detail for each of the following points in this Sapa travel guide.
How to get to Sapa from Hanoi?
Sapa, located in the northwest region of Vietnam, offers several transportation options for travellers making their way from Hanoi. When it comes to cost-effectiveness, my recommendation would be to take an overnight train from Hanoi to Lao Cai, followed by a bus or taxi ride to Sapa town.
By opting for the Sapa train, you not only save on accommodation costs for a night but also get to experience a unique mode of travel. Once you arrive at Lao Cai station, which is the nearest railway station to Sapa, you can take a short bus or taxi ride to reach the town.
I must admit that changing multiple modes of transport can be a bit of a hassle, especially if you're carrying a lot of luggage. But if you're up for an adventure and want to make the most of your budget, this option is worth considering.
On the other hand, if you prefer a more direct route without the need for transfers, you can choose to take a bus directly from Hanoi to Sapa. This option is convenient and eliminates the need to change transportation modes. However, do keep in mind that the bus journey may take longer than the train ride, depending on the traffic conditions.
When it comes to cost, both the train and bus options are relatively budget-friendly. The train ticket prices vary depending on the class and type of cabin you choose, while the bus fares are generally fixed. It's advisable to check the current prices and schedules in advance to plan your journey accordingly.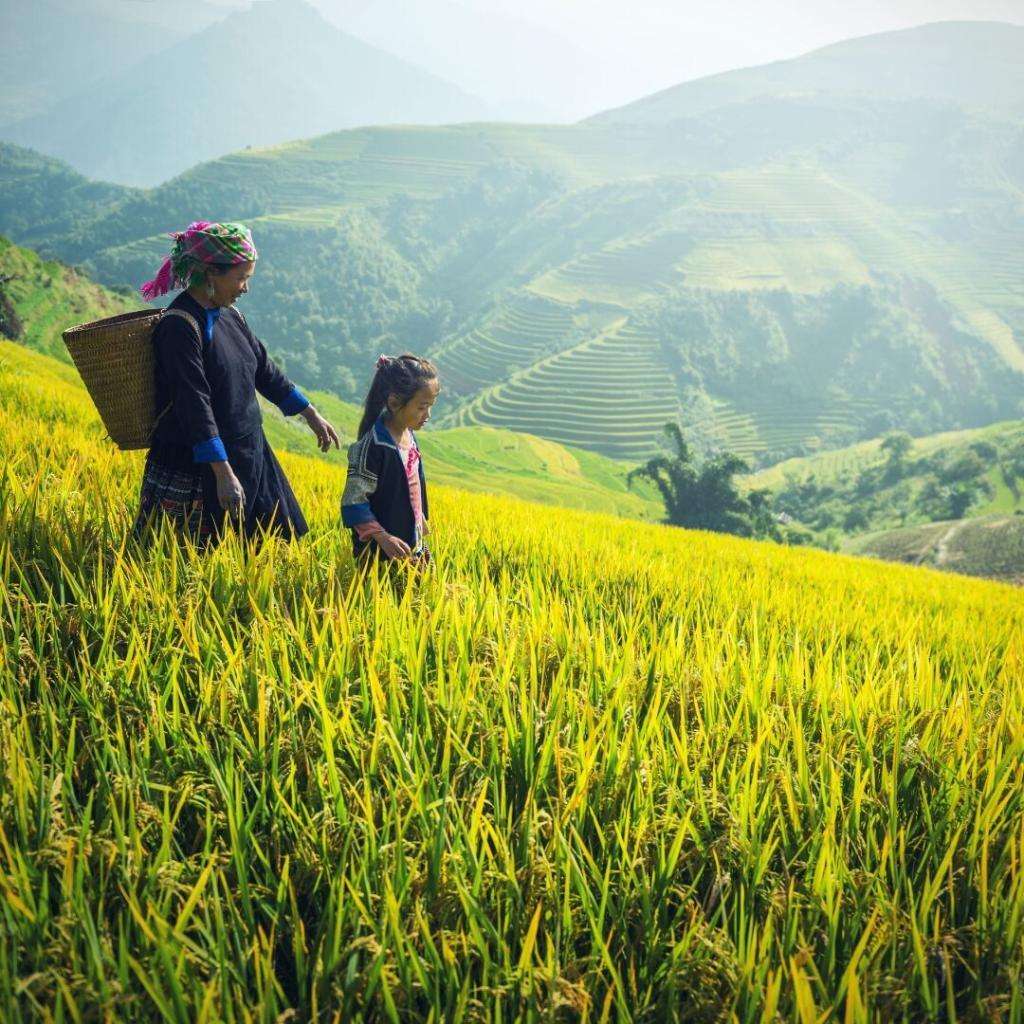 What is the best time to visit Sapa?
The best time to visit is from March to May and September to November when the weather is pleasant, and the landscapes are at their most picturesque. A lot of activities are shut during the off-season in Sapa Vietnam.
How many days should I spend in Sapa?
I spent 4 days in Sapa, and I feel that's the minimum anyone should spend during their trip to Sapa. 3-4 days is a comfortable time to go on some Sapa trekking, experience a homestay, visit Sapa markets and still have an extra day to account for flexibility.
If you have a bit more time in hand, I'd suggest adding 6 days to your Vietnam itinerary for the Sapa tour. This allows for further exploration of hidden gems, deeper cultural immersion, and the opportunity to venture on longer and more challenging treks, such as conquering the iconic Fansipan, the highest peak in Indochina.
What are the top 10 attractions to visit in Sapa?
1. Fansipan Mountain
Most travellers come to Sapa Vietnam to conquer the highest peak in Indochina. You can either take the cable car or challenge yourself with a multi-day trek. Cable car fee: VND 700,000 (round trip).
2. Cat Cat Village
Here you can immerse yourself in the rich culture of the H'mong ethnic group at Cat Cat Village. I highly recommend traditional handicrafts, ethnic costumes, and cultural performances.
3. Muong Hoa Valley
Who doesn't love wandering through the mesmerizing terraced rice fields? In Muong Hoa Valley, enjoy the panoramic beauty and choose from various hiking trails. Don't miss the opportunity to interact with local ethnic communities along the way.
4. Love Waterfall
Admire the stunning Love Waterfall, named for its romantic aura. Trek through lush forests to reach the waterfall and take in its natural beauty. Be aware of the rainy season when the waterfall is at its most powerful. Entry fee: VND 70,000.
5. Sapa Market
I came across many markets while exploring Vietnam. One such was the Sapa market. Here local vendors sell traditional handicrafts, textiles, fresh produce, and souvenirs. A great place to try some Sapa cuisine.
6. Silver Waterfall
Discover the majestic Silver Waterfall cascading down from the mountains. Enjoy the tranquillity of the surroundings and take memorable photos of this natural wonder.
7. Ta Phin Village
Any Sapa travel guide is incomplete without this! Visit Ta Phin Village to encounter the Red Dao ethnic community. Engage in cultural exchanges, witness their unique customs, and appreciate their traditional textile craftsmanship.
8. Ham Rong Mountain
A great place to click some panoramic images of Sapa town. If extreme Sapa trekking is not for you, take a stroll in the beautiful gardens of Ham Rong Mountain. Admire vibrant flowers, scenic viewpoints, and charming orchid gardens. Entry fee: VND 70,000.
9. Bac Ha Market
Have a couple of extra days on your Vietnam trip? Step outside of Sapa town to experience the Bac Ha Market. Marvel at the colourful display of traditional costumes, handicrafts, and local products. A great place to buy some unique Vietnamese souvenirs.
10. Thac Bac (Silver) Waterfall
Add this to your Sapa hike. Thac Bac Waterfall, also known as the Silver Waterfall is a brilliant trail if you are looking for a waterfall adventure in Sapa Vietnam.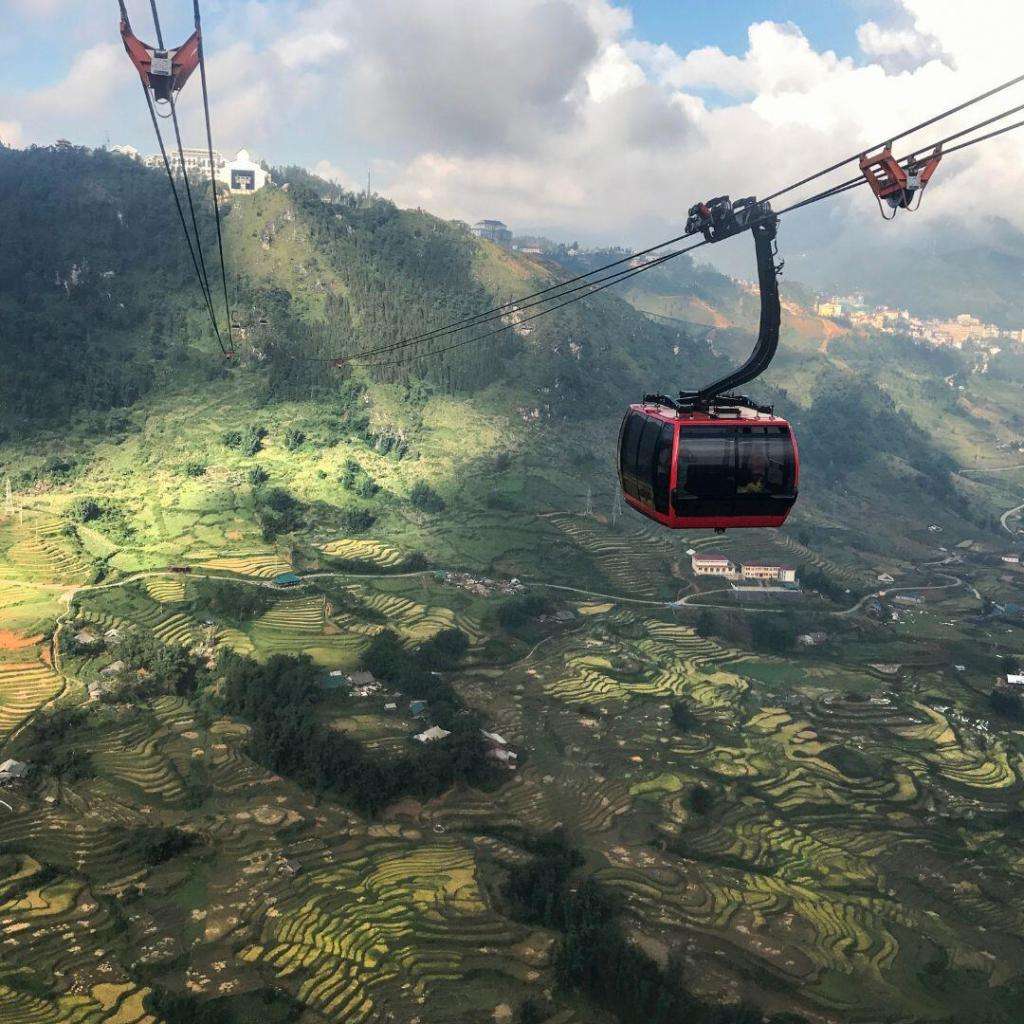 What are the popular trekking routes in Sapa?
When it comes to trekking in Sapa, you have the option to go solo or join a guided tour. If you're an experienced hiker who loves the thrill of exploring on your own terms, you can definitely tackle these treks independently. Just make sure you're confident in your navigation skills and take the necessary precautions.
Hiring a local guide is still a good idea for safety and to learn more about the area's culture. On the other hand, if you prefer a more organized experience with the convenience of transportation, accommodations, and meals are taken care of, signing up for a guided tour is a great choice. They provide knowledgeable guides who can enhance your trekking adventure with their insights and ensure you don't miss out on any hidden gems.
Ultimately, the choice is yours – whether you prefer the freedom of going solo or the ease of joining a tour, Sapa's stunning trekking routes await your exploration.
Cat Cat Village Trek: A relatively easy trek that takes you through scenic landscapes to Cat Cat Village. Immerse yourself in H'mong culture, witness traditional handicrafts, and enjoy breathtaking views of the valley.
Muong Hoa Valley Trek: This moderate-level trek showcases the beauty of Sapa's terraced rice fields and ethnic minority villages. Traverse the picturesque Muong Hoa Valley, visit villages like Lao Chai and Ta Van, and interact with locals.
Fansipan Trek: For the adventurous and physically fit, conquering Fansipan, the highest peak in Indochina, is a must. This challenging trek requires multiple days and offers stunning panoramic views as a reward.
Ta Phin Village Trek: Explore the beautiful surroundings of Sapa and visit Ta Phin Village, home to the Red Dao ethnic group. Enjoy a moderate-level trek, learn about their traditions, and experience their warm hospitality.
Silver Waterfall and Love Waterfall Trek: Combine nature and adventure on this trek that takes you to two beautiful waterfalls. Enjoy scenic trails, immerse yourself in the lush greenery, and witness the power and beauty of the waterfalls.
Heaven's Gate Trek: Embark on a moderate trek to Heaven's Gate (Tram Ton Pass), the highest mountain pass in Vietnam. Marvel at the stunning views of the surrounding mountains and valleys.
Bac Ha Trek: Venture out of Sapa to Bac Ha and embark on a trek that combines breathtaking landscapes with visits to ethnic minority markets. Experience the vibrant culture, encounter different ethnic groups, and immerse yourself in the local traditions.
Are there homestay options available in Sapa?
Yes, Sapa offers wonderful homestay experiences for travellers seeking an immersive cultural encounter. After all, travelling in Sapa is all about cultural experiences! It's a fantastic way to forge connections, gain insights into local life, and create lasting memories.
I recommend booking the homestays in advance, especially if you are travelling in peak season. Also, be a responsible traveller, these communities are opening up their homes to tourists, let's be kind to them.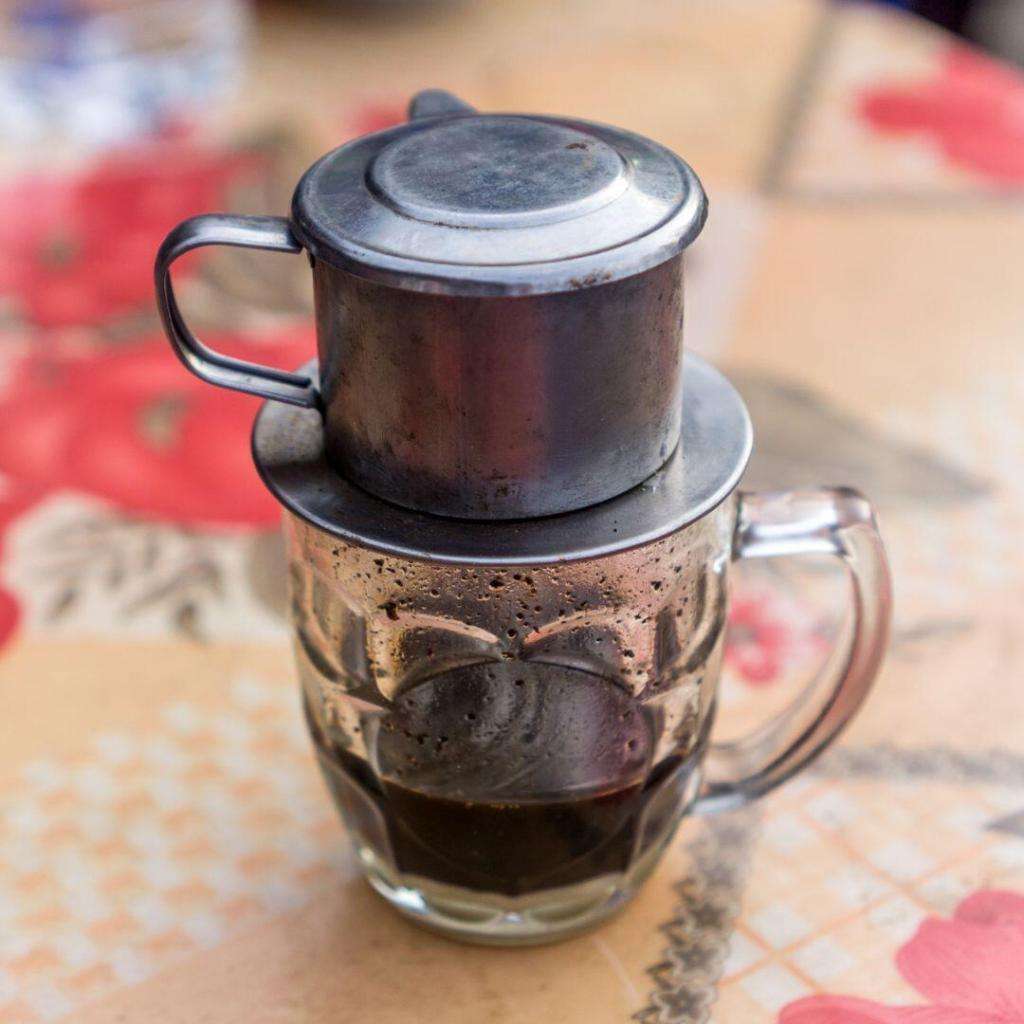 What are the must-try local dishes in Sapa?
My Sapa travel guide is incomplete without mentioning the brilliant Sapa food! During my time in Sapa, I tried a bunch of vegetarian Vietnamese dishes. These are either inherently vegetarian or the locals have adapted them to be vegetarian-friendly.
Here are some of my recommended dishes from Sapa Food:
Thang Co: This traditional speciality is a hearty soup made with horse meat (which can be substituted with beef) and a blend of local herbs and spices. While it may not be suitable for vegetarians, it is a popular dish among meat lovers in Sapa.
Com Lam: Com Lam is a unique dish made of sticky rice cooked inside bamboo tubes. The aromatic flavour of the bamboo infuses into the rice, creating a delicious and fragrant treat. It's often served with grilled vegetables or tofu, making it an excellent vegetarian option.
Mien Tron: Mien Tron is a noodle salad dish featuring glass noodles tossed with fresh herbs, vegetables, and sometimes tofu or mushrooms. The combination of textures and flavours makes it a refreshing and satisfying choice for vegetarians.
Xoi Xeo: Xoi Xeo is a savoury sticky rice dish topped with fried onions, roasted peanuts, and sometimes mung bean paste. It's a popular street food snack and can be enjoyed as a vegetarian option by skipping any meat toppings.
Banh Cuon: Banh Cuon is a delicate rice noodle roll filled with various ingredients like mushrooms, tofu, and herbs. It's typically served with a side of sweet and tangy dipping sauce. Vegetarians can enjoy the version without meat fillings.
Chayote Leaves Stir-fry: Chayote leaves, locally known as "su su," are a popular ingredient in Sapa cuisine. They are often stir-fried with garlic, ginger, and soy sauce, resulting in a flavorful and nutritious vegetarian dish.
Next up on my Sapa travel guide is the average daily cost of travelling to Sapa.
What is the average daily budget for a trip to Sapa?
Now, let's dive into the burning question of how much a trip to Sapa would cost. The average daily budget for a Sapa trip can vary depending on your travel style, preferences, and the activities you plan to do. During my visit to Sapa, I found that an average daily budget of 900,000 VND worked well for me. I opted for budget-friendly accommodations, ate at local vegetarian and vegan restaurants, and went on a couple of Sapa treks.
To assist you in planning your Sapa travel expenses, here are approximate daily budgets for different travel ranges:
Budget Travel to Sapa
For budget-conscious travellers who prioritize cost-saving options, the average daily budget for a Sapa trip can range from 300,000 VND to 500,000 VND per person.

Accommodation: Budget-friendly options like guesthouses, hostels, or homestays can cost around 150,000 VND to 300,000 VND per night.
Meals: Enjoying affordable local cuisine, street food, and market eats can cost around 50,000 VND to 100,000 VND per day.
Transportation: Opting for local buses, shared taxis, or even walking can keep transportation costs within 50,000 VND to 100,000 VND per day.
Attractions: Many natural attractions and hiking trails in Sapa are free to explore, while some may have a small admission fee ranging from 20,000 VND to 50,000 VND per site.
Miscellaneous: Keep some budget aside for small purchases, snacks, and unexpected expenses, which can amount to approximately 50,000 VND per day.
Mid-Range Travel to Sapa
For travellers seeking a balance between cost and comfort, the average daily budget can range from 800,000 VND to 1,500,000 VND per person.

Accommodation: Mid-range hotels, comfortable guesthouses, or cosy homestays can cost around 500,000 VND to 1,000,000 VND per night.
Meals: Enjoying a mix of local dining and occasional mid-range restaurants can cost around 200,000 VND to 400,000 VND per day.
Transportation: Depending on the distances travelled, using a combination of local transportation, taxis, and possibly a guided tour can cost around 100,000 VND to 300,000 VND per day.
Attractions: You can explore various paid attractions, such as visiting ethnic minority villages or participating in guided trekking tours, which can range from 100,000 VND to 500,000 VND per day.
Miscellaneous: Allocate some budget for shopping, souvenirs, and additional activities, amounting to approximately 50,000 VND to 200,000 VND per day.
Luxury Travel to Sapa
For those looking for a premium experience and indulging in high-end options, the average daily budget can range from 2,000,000 VND to 5,000,000 VND per person or more.

Accommodation: Luxury hotels, resorts, or private villas can cost around 1,500,000 VND to 4,000,000 VND or more per night.
Meals: Dining at upscale restaurants, enjoying fine dining experiences, or private dining options can cost around 800,000 VND to 2,000,000 VND or more per day.
Transportation: Opting for more comfortable transportation options like private cars, chauffeur services, or helicopter transfers can cost around 500,000 VND to 1,000,000 VND per day or more, depending on the distances travelled.
Attractions: Indulge in exclusive experiences, private tours, or customized itineraries, which can range from 500,000 VND to 1,500,000 VND or more per day.
Needless to say, these are average daily budgets and can vary based on personal preferences, exchange rates, and the duration of your stay. It's always a good idea to plan your budget in advance and allocate funds accordingly to make the most of your Sapa trip.