Estimated reading time: 16 minutes
Budapest is the capital and the largest city of Hungary, located in the heart of Europe. With its stunning architecture, rich history, cultural heritage, delicious food, and affordable prices, Budapest has become a popular destination for travellers around the world. In this Budapest travel guide, we'll provide you with all the information you need to plan your trip to Budapest, from visa requirements to budget-friendly travel tips.
Why you should visit Budapest
Budapest is known as the "Paris of the East" for a good reason. The city is a beautiful blend of historical charm and modern vibrancy. Whether you're interested in exploring museums and galleries, relaxing in thermal baths, enjoying delicious cuisine, or just strolling through the streets and taking in the views, Budapest has something for everyone. The city boasts stunning architecture, including the iconic Hungarian Parliament building, the Buda Castle, the Fisherman's Bastion, and many more.
How to score a Budapest tourist visa on an Indian passport?
Indian passport holders require a Schengen visa to enter Hungary, which allows them to visit other Schengen countries as well. You can apply for a Schengen visa at the Hungarian Embassy or Consulate in India. The visa processing time usually takes about 15 days, and the visa fee is around 60 euros. You will need to provide a valid passport, travel itinerary, hotel bookings, and other supporting documents as required.
When is the best time to go to Budapest?
Budapest has a continental climate, with cold winters and hot summers. The best time to visit Budapest is during the shoulder seasons of spring (April-May) and autumn (September-October), when the weather is mild, and the crowds are smaller. Summer (June-August) is the peak tourist season when the city can get crowded and prices can be higher. Winter (December-February) is also a beautiful time to visit Budapest, with Christmas markets and festivities, but be prepared for colder temperatures and shorter daylight hours.
Major festivals of Budapest
Budapest hosts several festivals throughout the year, celebrating its culture, music, food, and history. Some of the major festivals include
Budapest International Wine Festival: This festival, which takes place in September, is a celebration of Hungarian wine and winemaking. Visitors can taste a wide range of Hungarian wines, attend wine seminars, and enjoy live music and entertainment.
Budapest Christmas Market: The Christmas market, which runs from late November to early January, is a magical winter wonderland filled with festive lights, decorations, and delicious food and drink. Visitors can browse stalls selling handmade gifts and souvenirs, try traditional Hungarian foods like chimney cake and goulash, and sip on mulled wine or hot chocolate.
Budapest Pride: Budapest Pride is an annual LGBTQ+ event that takes place in June. The festival includes a parade through the streets of Budapest, as well as parties, concerts, and cultural events. It's a celebration of diversity and acceptance in a city that has come a long way in terms of LGBTQ+ rights and visibility.
Budapest Summer Festival: This festival, which runs from June to August, is a celebration of music, theatre, and dance. Visitors can enjoy open-air performances of classical and contemporary music, as well as ballet, opera, and theatre.
Sziget Festival: Sziget Festival is one of Europe's largest music festivals, attracting thousands of visitors from around the world. The festival, which takes place in August, features an eclectic lineup of musicians, as well as art installations, workshops, and activities.
No matter what time of year you visit Budapest, there's sure to be a festival or event happening that will add to your experience and allow you to immerse yourself in the local culture.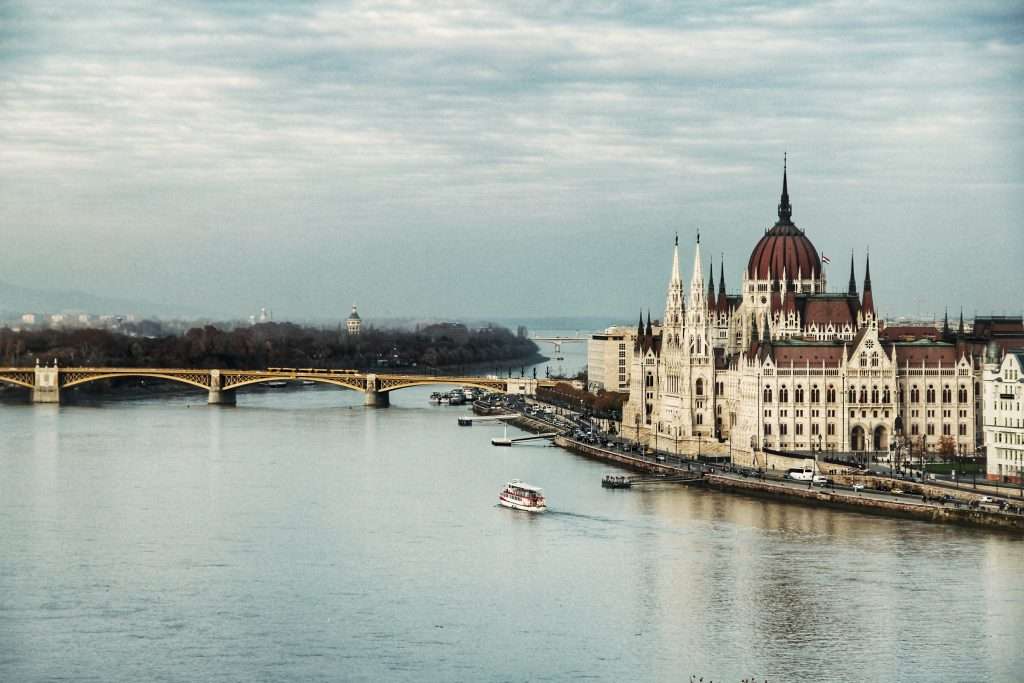 You may also like to read
Cheapest time to visit Budapest
If you're looking for budget-friendly travel, the cheapest time to visit Budapest is during the winter months (December-February), except for the holiday season. You can find discounted hotel rates and flights, and the city is less crowded. However, be prepared for colder weather and shorter days.
Best time to visit Budapest weather-wise
The best time to visit Budapest weather-wise is during the spring (April-May) and autumn (September-October) when the temperatures are mild, and the weather is pleasant for outdoor activities. The summer months (June-August) can get hot and humid, while the winter months (December-February) can be cold and snowy.
How to access the internet in Budapest?
You can easily access the internet in Budapest through wifi hotspots or local sim cards. Most hotels, restaurants, and cafes offer free wifi, and you can also find wifi hotspots in public areas like parks and tourist attractions. However, if you need to stay connected while on the go, you can buy a local sim card.
Local sim card in Budapest
You can buy a local sim card in Budapest from any mobile network provider, such as Vodafone, T-Mobile, or Magyar Telekom. You will need to present a valid ID, such as a passport, and pay a fee for the sim card and the data plan. The cost of data plans varies depending on the provider and the amount of data you need.
Wifi in Budapest
Wifi is widely available in Budapest, and many public areas, including parks and tourist attractions, offer free wifi hotspots. Most hotels, restaurants, and cafes also provide free wifi for customers. However, the speed and quality of the wifi may vary, especially in busy areas.
Where to stay if you're travelling to Budapest for the first time?
If you're travelling to Budapest for the first time, it's best to stay in the city centre, near the main attractions and public transportation. Some popular neighbourhoods for tourists include:
District V (Belváros-Lipótváros): This is the city's main shopping and business district, home to the Hungarian Parliament, St. Stephen's Basilica, and the Danube promenade.
District VI (Terézváros): This neighbourhood is known for its elegant boulevards, cultural landmarks, and trendy restaurants and bars.
District VII (Erzsébetváros): This is the city's former Jewish quarter, now a vibrant and eclectic area, with street art, ruin bars, and unique shops.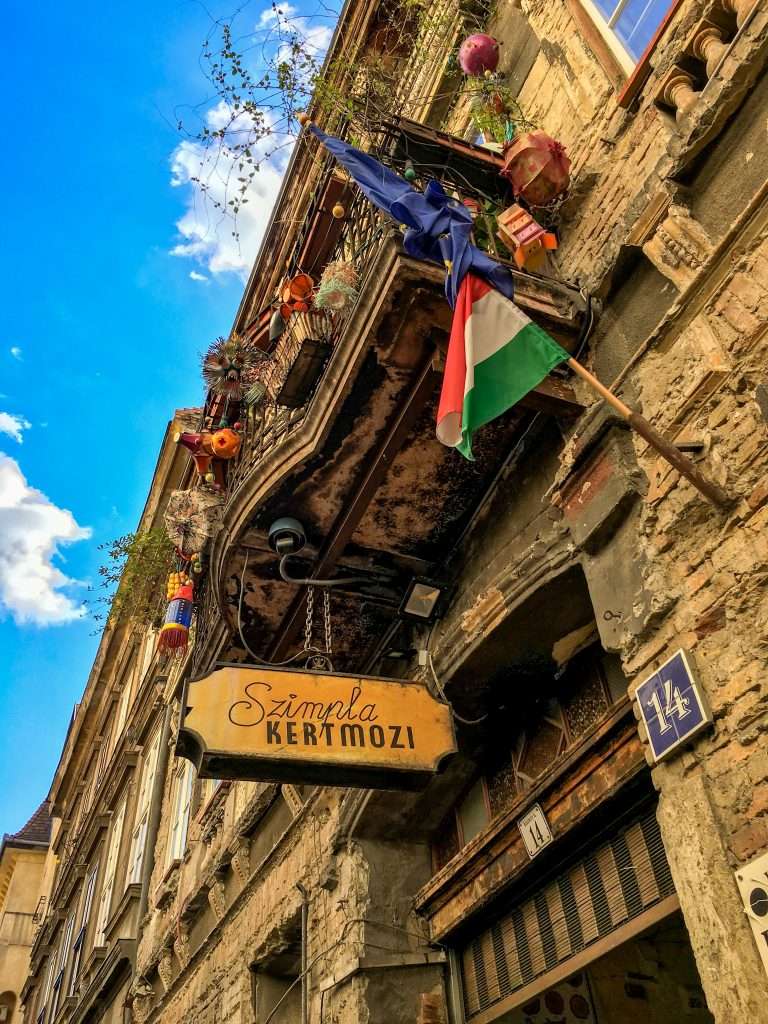 Top 5 tourist attractions in Budapest
Budapest is a city with a rich history and culture, and there are many interesting places to visit. Here are five top places according to my Budapest travel guide that you should definitely check out:
Buda Castle: Buda Castle is a stunning palace complex that sits atop Castle Hill, overlooking the Danube River. The castle was built in the 13th century and has been home to various Hungarian kings and queens over the centuries. Today, the castle houses several museums, including the Budapest History Museum and the Hungarian National Gallery, as well as the impressive Matthias Church. Visitors can explore the castle's courtyards and gardens, take in the panoramic views of the city, and learn about Hungary's rich history and culture.
Széchenyi Thermal Baths: Budapest is famous for its thermal baths, and Széchenyi is one of the largest and most popular. The baths feature a range of indoor and outdoor pools, saunas, and steam rooms, as well as massage and other spa treatments. The water is heated naturally by underground hot springs and is said to have healing properties. It's a great place to relax and unwind after a day of sightseeing, and the beautiful neo-Baroque architecture adds to the ambiance.
Hungarian Parliament Building: The Hungarian Parliament Building is one of the most iconic landmarks in Budapest, with its stunning neo-Gothic architecture and prime location along the Danube River. The building houses the National Assembly of Hungary and is open for guided tours, where visitors can admire the grandeur of the interior, including the ornate staircase, the Hungarian Crown Jewels, and the impressive dome.
Fisherman's Bastion: Fisherman's Bastion is a unique and picturesque lookout tower located on Castle Hill. The bastion was built in the early 20th century and features seven towers, each representing one of the seven Hungarian tribes that founded the country. Visitors can climb to the top of the bastion for panoramic views of the city, including the Danube River and the Hungarian Parliament Building.
Great Market Hall: The Great Market Hall is a bustling indoor market filled with stalls selling fresh produce, meats, cheeses, and other local specialties. Visitors can sample traditional Hungarian foods like langos and chimney cake, as well as browse for souvenirs and handicrafts. The market is a great place to experience the local culture and cuisine and is a must-visit for foodies.
These are just a few of the top places to visit in Budapest, but there are many more to discover. Read about the top 20 Budapest experiences that you must add on your next trip.
Daytrips from Budapest
Here's a list of some great day trips according to my Budapest travel guide
Szentendre: Szentendre is a picturesque town located about 20 km north of Budapest, along the Danube River. The town is known for its colorful Baroque architecture, art galleries, and museums. Visitors can stroll through the charming streets, admire the beautiful churches and museums, and sample traditional Hungarian sweets and pastries. The town is easily accessible by train or bus from Budapest, and makes for a great day trip.
Eger: Eger is a historic town located about 130 km northeast of Budapest, known for its thermal baths, wine, and stunning Baroque architecture. The town's main attraction is the Eger Castle, a massive fortress that played an important role in Hungarian history. Visitors can tour the castle and its museum, explore the charming old town, and relax in the town's thermal baths. Eger is easily accessible by train or bus from Budapest, and makes for a great day trip or overnight stay.
Visegrád: Visegrád is a small town located about 40 km north of Budapest, known for its beautiful medieval castle and stunning views of the Danube River. Visitors can tour the castle, which dates back to the 14th century, and take in the panoramic views of the river and surrounding countryside. The town also has several hiking trails and outdoor activities, including a popular bobsled track. Visegrád is easily accessible by train or bus from Budapest, and makes for a great day trip.
Lake Balaton: Lake Balaton is the largest lake in Central Europe and is located about 100 km southwest of Budapest. The lake is a popular summer destination, known for its beaches, water sports, and charming lakeside towns. Visitors can swim in the lake, rent boats or kayaks, or simply relax on the beach. The town of Balatonfüred is a popular destination, with its charming old town and thermal baths. Lake Balaton is accessible by train or bus from Budapest, and makes for a great day trip or weekend getaway.
COST OF TRAVELLING IN BUDAPEST
–Cost of staying: If you are on a budget Budapest won't disappoint. Hungary is much more affordable as compared to other European countries. A bed in a good hostel will cost you EUR 10 a night. There are much cheaper options available if you look further. A budget hotel is EUR 30-50 a night and an apartment will be 40-60 EUR. For 5 star hotels, you would end up paying EUR 100 and upwards. I recommend Flow Hostel in Budapest if you are looking for a rather loud party scene check out Madhouse Budapest.
–Cost of internal transportation: Budapest is a bit spread out, while most of the life is in the downtown and near the river Danube. There is enough and more to see away from it. Great things are like any other European country Budapest is well connected with public transport. For single ticket, you would pay 350 HUF one-way journey using any (or multiple) public vehicles. It is better to take a travel pass. A 24hr travel card is 1650 HUF, a 24hr group (up to 5 people) is 3300 HUF, 72 hr card is 4150 HUF (recommended if you are staying for that long). Note that a travel pass/card is not the same as the Budapest city card.
–Cost of food and drinks: Again, Budapest is a travellers paradise. Budget and luxury alike! Hungarians love their wine a bottle from the grocery store will cost you EUR 3 and above (the higher the price the better! believe me.) A regular beer will be around EUR 1.5 same as the supermarket will be EUR 0.8 and at a fancy place at about EUR 4. Standard coffee will cost you EUR 1.4, same at a fancy place like New York cafe will have you shell EUR 10! Meal for 2 at a budget restaurant will not cost you more than 5 EUR. Whereas a meal for 2 at a fancy place will be EUR 20 and upwards.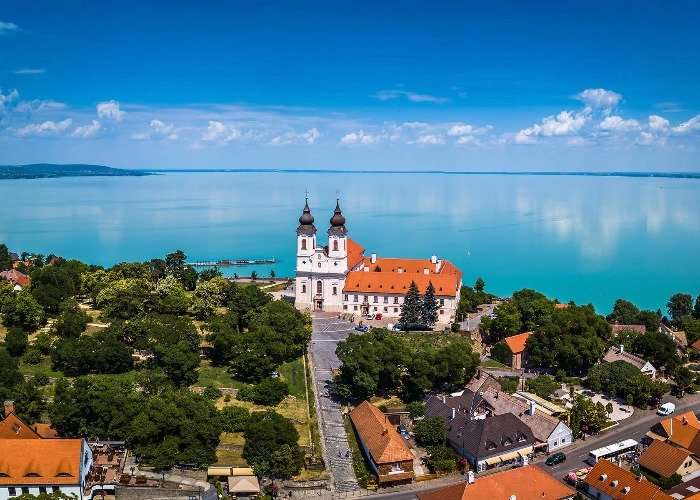 MONEY-SAVING TIPS WHILE TRAVELLING IN BUDAPEST
-Take a free walking tour: It helps you know the city better. You can always come back to the monuments that interest you and spend more time there. Guides of such tours give out local recommendations, places that do not have "tourist prices". I had booked one with Sandeman Tour.
-Cook your own meal: Most of the hostels are equipped with a proper kitchen, it always help save the cost. The cost of a 1-week grocery in Budapest would be an average of 20 EUR.
-Take a public transport pass: Public transport is possibly the best way of seeing any city, especially when it is well connected as in the case of Budapest. You can also choose to walk from one place to another, this doesn't only give you more time to soak in the vibe but also saves you that extra buck!
-Visit the central market hall: Central market hall is a one-stop solution for all things Budapest! Right from local produce, local food to local art and crafts. You name it they have it. And the best part? They don't have "tourist prices" like many flea markets. The central market hall is as reasonable as it gets.
-Skip New York cafe: We all love cafes don't we? And Europe stands out for its cafe culture. New York cafe is one of the most iconic cafes in Budapest and for all the right reasons. You wouldn't have seen a cafe so extravagant. But paying 10 EUR for an average cappuccino I'd pass.
-Use a student ID card: If you are a student use your ID card to get discounts at various attractions.
How to survive as a vegetarian or vegan in Budapest?
If you're a vegetarian, Budapest has plenty of options for you. Most restaurants offer vegetarian and vegan options, and there are also many vegetarian and vegan restaurants in the city. Some popular vegetarian and vegan restaurants in Budapest include:
Napfényes Étterem: A popular vegetarian and vegan restaurant with a wide range of dishes, including Hungarian and international cuisine.
Hummus Bar: A casual restaurant serving delicious hummus bowls and falafel wraps.
Vegacity: A vegan fast-food restaurant with burgers, hot dogs, and other comfort food.
Kozmosz Vegan Restaurant: A cozy restaurant serving creative vegan dishes, such as seitan gyros and beetroot risotto.
Check out the complete list of some of my favourite vegan restaurants in Budapest.
When dining out, make sure to check the menu carefully and ask the staff about the ingredients, as some dishes may contain meat or animal products. It's also a good idea to learn some basic Hungarian phrases, such as "vegetáriánus vagyok" (I'm a vegetarian) or "nem eszem húst" (I don't eat meat), to communicate your dietary preferences to the restaurant staff.
Budapest is a beautiful and vibrant city with a rich history and culture. Whether you're interested in art and architecture, food and drink, or outdoor activities, Budapest has something for everyone. By following the tips in this travel guide, you can have a memorable and enjoyable trip to Budapest, without breaking the bank. So pack your bags, grab your passport, and get ready to explore one of Europe's most fascinating cities!
For more photo stories like the one seen in the Budapest travel guide follow me on Instagram.
Hope my Budapest travel guide helps you plan your trip. If you have any questions comment below! if you have visited Budapest, what was your highlight and what's that one tip you would give fellow travellers? Planning to extend your trip? Head over to Prague next, here's the ultimate travel guide to Prague.
Pin Budapest Travel Guide