Vietnam has proved to be one of the best budget-friendly destinations in South East Asia. Even when I was looking for my first solo international trip, I choose Vietnam. Having travelled for over 2 weeks in Vietnam the most asked question (after my Vietnam itinerary) is how much does it cost to travel to Vietnam? So I decided to create a guide to budget travel in Vietnam. You'll find the average cost of all things Vietnam that will help you plan your average daily cost of travelling. Let's dive in!
How much should I budget for accommodation in Vietnam?
If you're a backpacker or travelling to Vietnam on a budget, hostels are a fantastic option. I remember pretty much all hostels I stayed in ranged between 50,000 VND to 400,000 VND per night for a dorm bed.
For those who prefer a bit more privacy, budget hotels are a reliable choice. During my trip to Da Nang, I found a decent hotel near the beach for around 500,000 VND per night. You'll find hotels in the range of 300,000 VND to 800,000 VND per night. Prices may be higher in popular tourist cities.
One of my most memorable experiences was staying at a guesthouse in Hoi An. The friendly host made me feel like a part of their family. It was a wonderful opportunity to immerse myself in the local culture. Prices for guest houses start around 300,000 VND per night and can go up to 1,000,000 VND or more. Depending on the location and level of comfort.
If you're willing to splurge a bit, you can treat yourself to a mid-range hotel. During my time in Ho Chi Minh City, I decided to pamper myself and stayed in a comfortable hotel with excellent amenities for around 1,500,000 VND per night. It was a nice break from my usual budget accommodations and allowed me to relax and recharge. Mid-range hotels are between 800,000 VND to 2,500,000 VND per night.
Of course, if luxury is what you're after, Vietnam has some stunning hotels and resorts. While I didn't personally stay at one, I came across options ranging from 3,000,000 VND to several million VND per night. These properties offer top-notch facilities, beautiful surroundings, and a touch of opulence.
What is the cost of food and drinks in Vietnam?
Let's talk about the delightful world of vegetarian and vegan food in Vietnam. As someone who enjoys a plant-based diet, I can assure you that Vietnam has plenty of delicious options for us and it won't hit your Vietnam travel cost.
The country is renowned for its vibrant street food scene, and luckily, many of these street stalls offer vegetarian and vegan dishes at wallet-friendly prices. Some of my favourites include fresh spring rolls filled with crunchy veggies, fragrant vegetable stir-fries, and hearty bowls of vegetarian pho. And the best part? These flavorful and filling meals often cost between 20,000 VND to 50,000 VND per dish.
If you prefer a sit-down restaurant experience, fear not! Vietnam has a growing number of vegetarian and vegan eateries that cater to various dietary preferences. While prices can vary, a typical meal in these restaurants can cost around 50,000 VND to 150,000 VND, depending on the location and the type of cuisine.
For those on a tight budget, local markets and food stalls are a fantastic option. Here, you can savour an array of vegetarian snacks like Banh Mi Chay (vegetarian banh mi) or Bánh Xèo (savoury pancakes) at incredibly affordable prices. A hearty meal from these street vendors might cost you around 30,000 VND to 70,000 VND, leaving both your stomach and your wallet happy.
Let's not forget about beverages! Vietnam is famous for its traditional iced coffee, known as Ca Phe Sua Da. As a vegan, you can request it without the condensed milk and opt for a sweetened coconut milk alternative. A cup of this refreshing delight can cost you anywhere between 15,000 VND to 40,000 VND, depending on the location.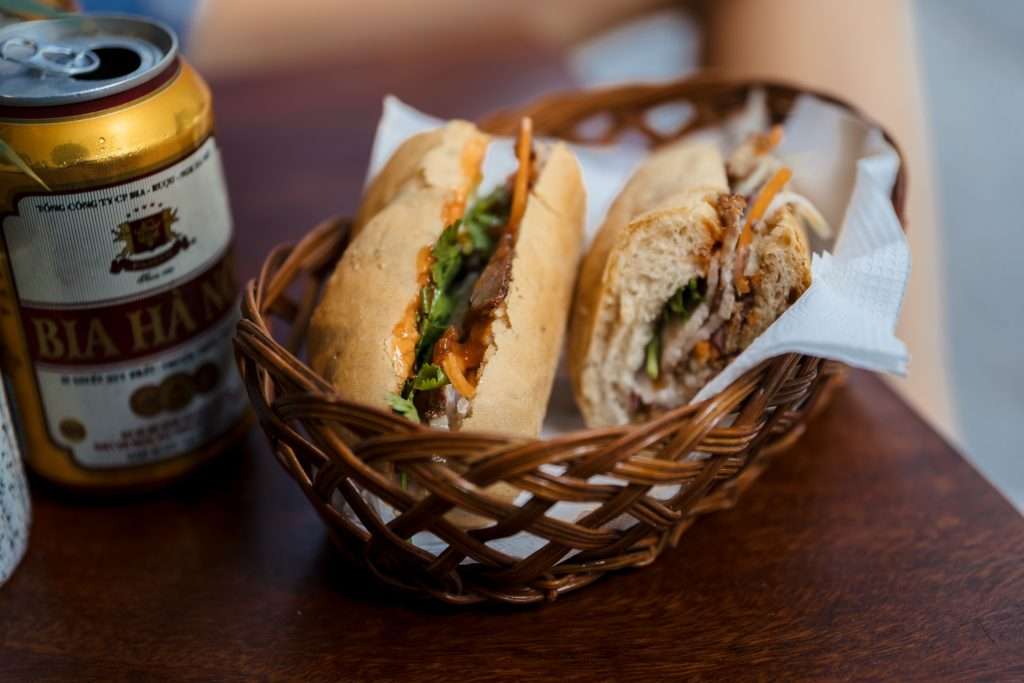 How expensive is transportation in Vietnam?
Transportation in Vietnam is generally quite affordable, making it easier for budget-conscious travellers to explore the country. Let's take a closer look at the different modes of transportation and their costs.
Buses and trains are popular options for long-distance travel in Vietnam. The prices for bus tickets can vary depending on the distance and type of bus. For shorter journeys within a city, you can expect to pay around 5,000 VND to 30,000 VND. Longer intercity trips can range from 50,000 VND to 300,000 VND or more, depending on the distance and the type of bus you choose.
Trains provide a comfortable and scenic way to travel between major cities in Vietnam. The fares are generally higher than bus tickets but can still be budget-friendly. Train tickets in Vietnam can cost anywhere from 200,000 VND to 600,000 VND, depending on the distance and the class of the ticket you choose.
If you prefer the freedom of exploring on your own, renting a motorbike is a popular choice. Motorbike rentals in Vietnam can range from 150,000 VND to 300,000 VND per day, depending on the location and the type of motorbike you select. Just make sure you have a valid driver's license and wear a helmet for your safety.
For shorter distances within cities, taxis and ride-hailing services like Grab are widely available. Taxi fares typically start at around 10,000 VND per kilometer, with additional charges for waiting time. Ride-hailing services can be slightly cheaper and more convenient, allowing you to estimate the cost upfront. Be aware of the taxi scam in Vietnam, such scams can easily dent your budget.
To make the most of your budget, consider using a combination of transportation options. For longer journeys, buses and trains are cost-effective choices, while motorbikes or taxis are convenient for shorter distances within cities.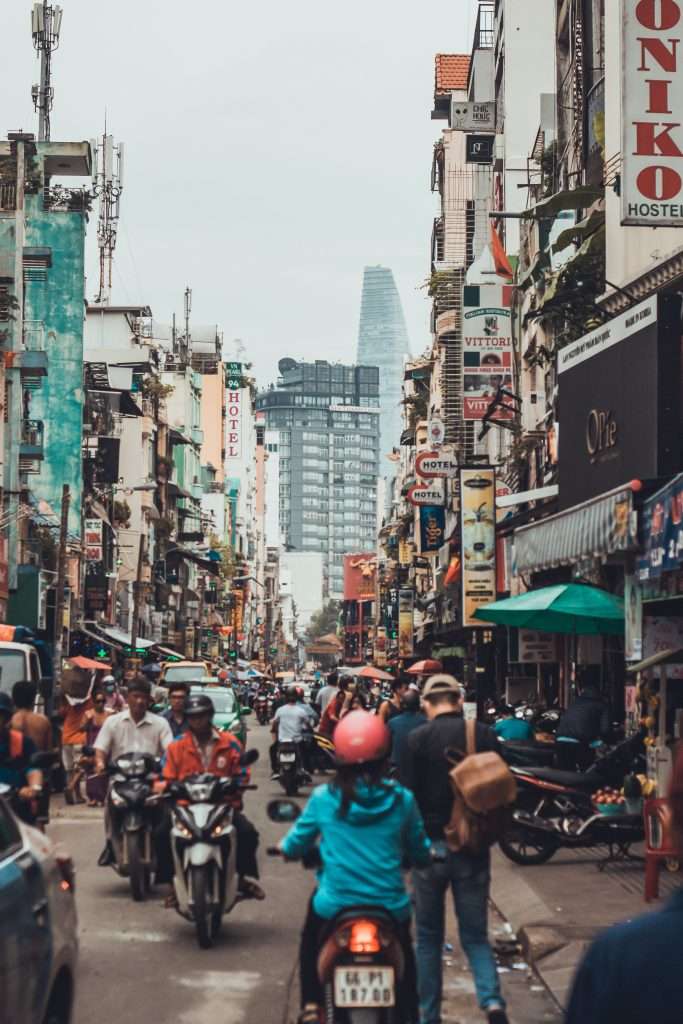 What are the average prices for attractions and activities in Vietnam?
I feel this is a tricky one because everyone's interests vary. And the cost of these activities change as per season. However, I've tried to gather the information as of 2023, to at least give you an indication of how much would it cost to travel to Vietnam.
Entrance Fees to Tourist Sites
The cost of entrance fees can vary depending on the location and the popularity of the site. For example, visiting the famous Cu Chi Tunnels near Ho Chi Minh City can cost around 110,000 VND per person. While exploring the Imperial City in Hue may have an entrance fee of approximately 150,000 VND. Keep in mind that prices can be higher for UNESCO World Heritage Sites like Ha Long Bay or Hoi An Ancient Town, ranging from 200,000 VND to 300,000 VND or more. You can choose alternatives to popular sites, like instead of Ha Long Bay, you can visit Cat Ba Island.
City Tours and Guided Excursions
Joining a guided city tour or excursion is a great way to explore Vietnam's vibrant cities and unique attractions. The prices for these tours can vary depending on the duration and the inclusions. On average, a half-day city tour can range from 200,000 VND to 500,000 VND per person, while full-day excursions to places like the Sapa, Mekong Delta or the Perfume Pagoda can cost around 700,000 VND to 2,500,000 VND.
Outdoor Activities and Adventure Sports
Vietnam offers a range of thrilling outdoor activities for adventure enthusiasts. Prices for activities like hiking, kayaking, or motorbike tours can vary depending on the location and the duration. On average, you can expect to pay around 500,000 VND to 1,500,000 VND for a day of adventure, including equipment and guides. Some activities like 3-day cave excursions in Phong Nha National Park can go as high as 1,00,00,000 VND.
Cultural Performances
Immerse yourself in Vietnam's rich cultural heritage by attending traditional performances like water puppet shows or folk music shows. The ticket prices for these performances are usually around 100,000 VND to 300,000 VND per person, depending on the venue and the popularity of the show.
Cooking Classes
Vietnam is famous for its delicious cuisine, and joining a cooking class is a fantastic way to learn the secrets of Vietnamese cooking. I took one in Hanoi. Prices for cooking classes can vary, but on average, you can expect to pay around 400,000 VND to 800,000 VND per person for a half-day class, including ingredients and instructions.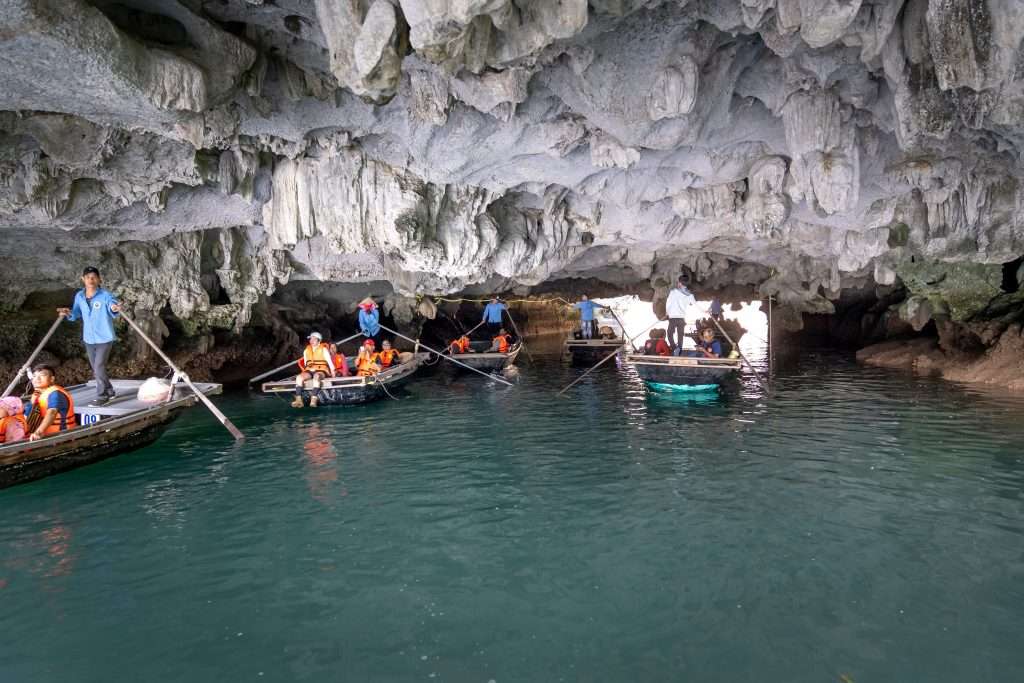 How much should I budget for shopping and souvenirs in Vietnam?
I had a brilliant time shopping in Vietnam, even when I was travelling on a budget. I remember picking up t-shirts worth just 25,000 VND (roughly 1 USD)! And magnets for even less. Below are some of the average costs of shopping in Vietnam.
Local Markets and Street Vendors: Bargaining is a common practice in Vietnamese markets, so don't be afraid to haggle for the best price. Here, you can find affordable items like traditional clothing (ao dai), handicrafts, accessories, and souvenirs. On average, a budget of around 50,000 VND to 200,000 VND for smaller items, while larger or more intricate items may range from 200,000 VND to 500,000 VND.
Night Markets: Vietnam's vibrant night markets are perfect for an evening stroll and some shopping. These markets often offer a variety of clothing, accessories, handicrafts, and local artwork. Prices can vary, but you can typically find unique items starting from around 100,000 VND to 300,000 VND.
Boutique Stores and Art Galleries: If you're looking for higher-quality or speciality items, boutique stores and art galleries are worth exploring. These establishments offer a range of handcrafted products, silk clothing, artwork, and home decor. Prices here can be higher, starting from around 500,000 VND and going up to several million VND, depending on the item and its uniqueness.
Tailored Clothing: Vietnam is renowned for its skilled tailors who can create custom-made clothing at affordable prices. If you're interested in getting tailored clothing, the cost will vary depending on the type of fabric, design, and complexity. On average, a budget is around 1,000,000 VND to 3,000,000 VND for a well-fitted piece.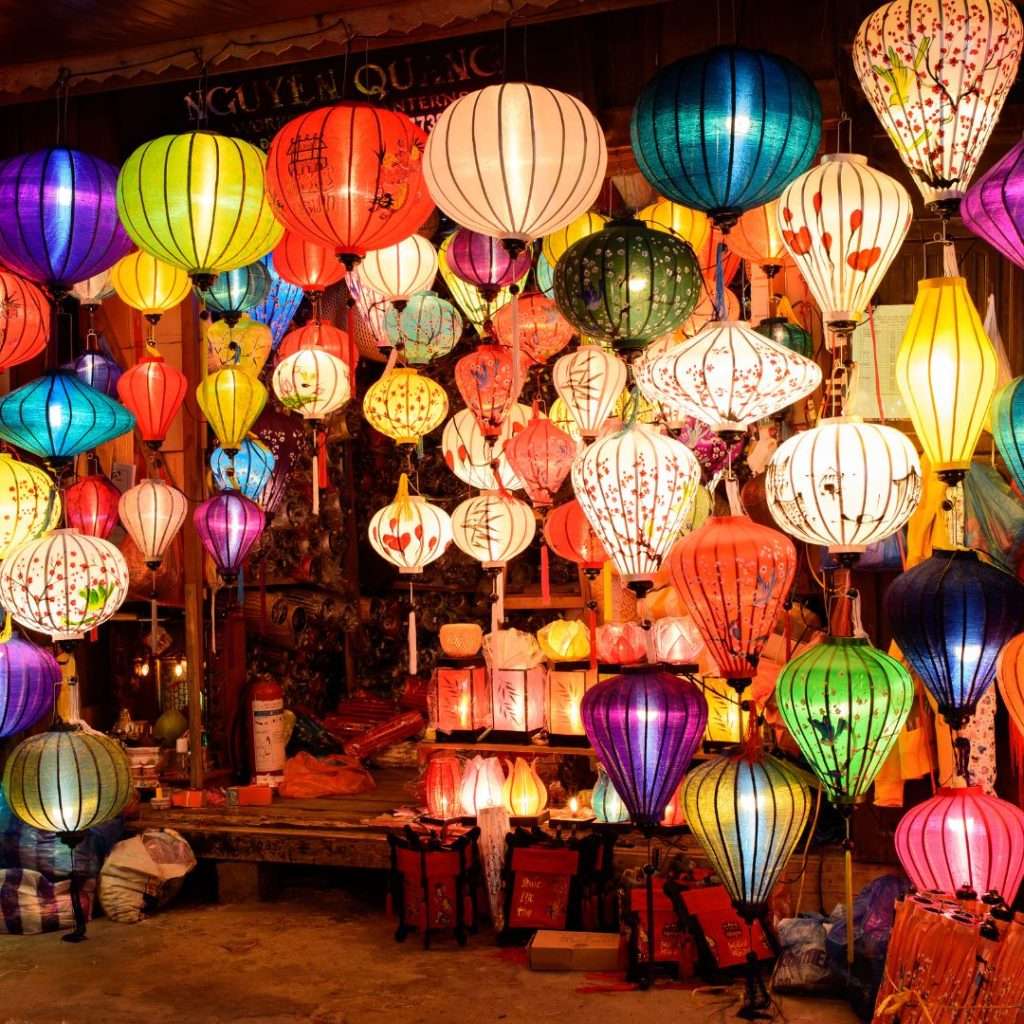 Are there any seasonal variations in the cost of travel to Vietnam?
Yes, there are seasonal variations that can impact the cost of travel to Vietnam. It's important to consider these factors when planning your trip and budgeting accordingly. This is what I kept in mind while planning my budget Vietnam itinerary:
Peak Season
The peak tourist season in Vietnam is generally during the months of December to February.This period coincides with the Christmas and New Year holidays, as well as the Lunar New Year (Tet) celebrations in late January or early February. During this time, prices for accommodations, flights, and popular tourist activities may be higher due to increased demand.
Shoulder Seasons
The shoulder seasons, which include the months of March to April and September to November, are generally considered to be a good time to visit Vietnam. The weather is generally pleasant, and tourist crowds are relatively smaller compared to the peak season. During these months, you may find better deals on accommodations and flights, as well as lower prices for tours and attractions.
Low Season
The low season in Vietnam is typically from May to August, as it coincides with the rainy season in many parts of the country. While the weather can be unpredictable during this time, it's worth noting that some regions, such as the central coast and the south, experience less rainfall than others. Prices for accommodations, flights, and activities are generally lower during the low season, making it an attractive option for budget-conscious travellers.
Festivals and Events
Vietnam is known for its vibrant festivals and events throughout the year. Such as the Lantern Festival in Hoi An or the Mid-Autumn Festival. These celebrations can attract an influx of tourists and may result in higher prices for accommodations and activities in the respective destinations during those specific times.
To get the best value for your money, consider balancing your travel dates with the weather conditions, your preferred level of tourist activity, and your budget. It's also a good idea to book accommodations and flights in advance, especially if you plan to travel during the peak season or during popular festivals.
How much does it cost to travel to Vietnam?
Now to answer the burning question, how much does it cost to travel to Vietnam? Basis all the above costs I've come to an average daily cost of travelling to Vietnam for different styles of travellers.
Budget Travel:
On average, budget travellers can expect to spend approximately 800,000 VND to 1,000,000 VND per day.
Mid-Range Travel:
Mid-range travellers can anticipate an average daily budget ranging from 1,000,000 VND to 2,000,000 VND.
Luxury Travel:
For those seeking a luxury experience, the average daily budget can range from 2,000,000 VND to 8,000,000 VND or more.
Now, depending on the number of days you wish to travel simply calculate the total budget. If you were travelling on a budget for 10 days in Vietnam, you are likely to spend 10,000,000 VND.
I hope my guide to the cost of travelling to Vietnam helped you plan your own Vietnam budget. If you found it useful, give me a shout out on twitter.