High on history, the city of Berlin has a tale to tell with every square you pass by. Berlin was headquarter of the Nazi party, later on, bombed completely during WW II and later rebuilt to the modern city that we see today. Berlin has two sides to it. One is the laid-back charm of a modern concrete village and the other is the city that never sleeps. Here is my travel guide to Berlin. You will easily need 4 days or more to explore this cultural metropolis.
Things to do in Berlin
Brandenburg Gate: No visit to Berlin is complete without visiting the Brandenburg Gate. This place is of historic importance. What formerly divided the state now stands as a landmark of 200 years of history.
2. Holocaust memorial: A site that will move you, shake you up and force you to ponder. What appears to be a cemetery of the murdered Jews, from far, is so much more than that. Visit to find out yourself.
3. Eastside Gallery: A section of the Berlin Wall converted into the world's longest open gallery. To sum up, it is a 1.3 Km of walk down history and art.
4. Reichstag: One of the most important buildings in Berlin, the German Parliament. It is a true example of Eco-architecture. Book your tours in advance because this place gets crowded, more so on the weekends.
5. Museum Island: This island houses 5 of the most well-displayed museums in the world. It sure is a treat for your soul. The Bust of Nefertiti is one of the many valuable objects of historic importance.
6. The Topography of Terror: An exhibition on events that led to the rise and downfall of the Nazi party. Located on the site where the headquarters of the Gestapo is, it is a free exhibition, do take the audio guide to understand the exhibition better.
7. Swim at Badeschiff: A floating public swimming pool in Berlin. The beach bar along with the cool pool makes for just the right place to unwind after a long day. The place gets really crowded in the summer months.
8. Forbidden City: This abandoned Soviet camp is as eerie as it gets. Explore the remand prison of the Soviet Military Counterintelligence at Leistikowstraße 1, the epitome of torture and torment for thousands of Germans and Soviet military personnel, now a memorial and meeting place.
9. Checkpoint Charlie: The most famous crossing between East and West Germany. Checkpoint Charlie is of great historical importance. Though beware, the area is notorious for pickpockets.
10. Tiergarten: Meet Berlin's lungs. Once a royal hunting ground, Tiergarten is now a public park. It is a perfect place to cycle around, picnic or enjoy a glass of freshly brewed beer by the lake.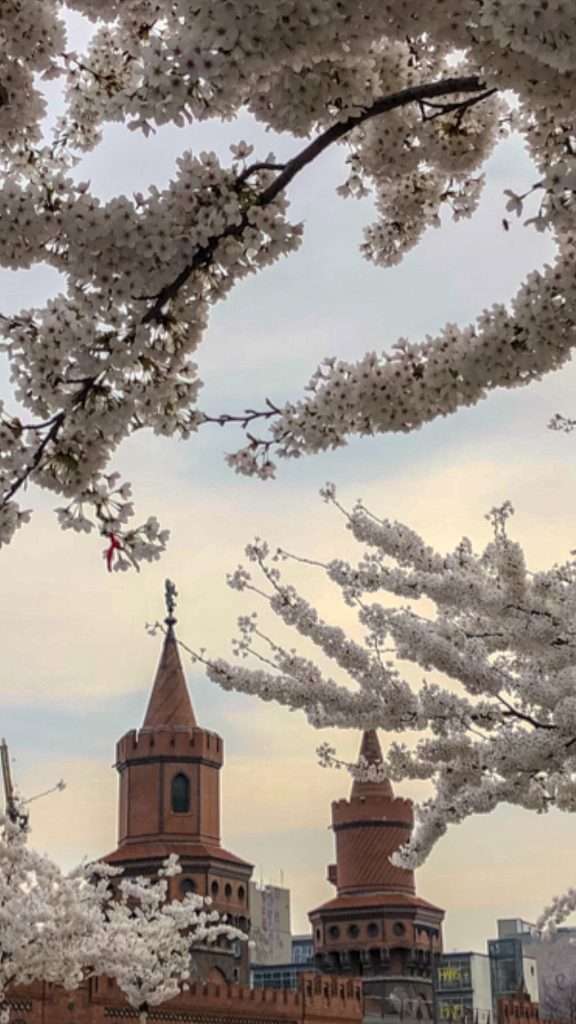 Cost of Travelling in Berlin
–Cost of staying: Berlin has a room for all kinds of travellers. A dorm room will cost you between EUR 10-30 depending on the season and location. In most cases, this includes free breakfast. I recommend the St. Christoper Hostel. A budget hotel is EUR 50 a night and an apartment will be around the same, if you take up a bed/couch in an apartment it would be EUR 20. For 5-star hotels, you would end up paying EUR 100 and upwards.
–Cost of internal transportation: Berlin is huge and you just can't do it on foot. Good thing, it is well connected by the metro. If you have a long day and making a couple of trips take a day pass for one AB at EUR 7. A single journey ticket for AB zones costs EUR 2.8 and a short-distance ticket costs EUR 1.7. If you are travelling in Berlin for longer you can take a 7-day pass for EUR 30. As in most parts of Germany, a bicycle is the most used transport. You can hire one at EUR 15 a day.
-Cost of food and drinks: When in Germany drink as Germans! A pint of beer will cost you EUR 3. Standard coffee from the supermarket will cost you EUR 2, and at McCafe will be about EUR 3. There are a number of affordable Turkish restaurants in Berlin, you can grab a Shawarma/Falafel sandwich for EUR 5. You can also buy sausages or the very famous currywurst for as low as EUR 3. A meal for 2 at a budget restaurant will not cost you more than 10 EUR. Whereas a meal for 2 at a fancy place will be EUR 20 and upwards.
Money saving tips
-Take a free walking tour: It helps you know the city better. You can always come back to the monuments that interest you and spend more time there. Guides of such tours give out local recommendations, places that do not have "tourist prices". I had booked one with Sandeman Tour.
-Cook your own meal: Most of the hostels are equipped with a well-equipped kitchen, which always helps save costs. The cost of a 1-week grocery in Berlin would be an average of 40 EUR.
-Take a public transport pass: Public transport is possibly the best way of seeing any city, especially when it is well connected as in the case of Berlin. You can also choose to walk from one place to another, this doesn't only give you more time to soak in the vibe but also saves you that extra buck!
-Go to Free museums: A bunch of amazing museums in Berlin are free. Hunt for them, in fact, my very favourite museum was Topography of Terror (entry free) do check it out. Some of the museums also offer discount tickets, check their website for the best offers.
-Berlin Pass: Take the city card to save money on major tourist attractions.
-Use student ID card: If you are a student use your ID card to get discounts at various attractions.
Let me know if you liked the travel guide to Berlin. Comment below and tell me your favourite part about travelling to Berlin. If you are planning to travel to other parts of Europe check out Travel Guide to Prague, Travel Guide to Luxembourg, Travel Guide to Budapest and Hamburg Guide.
Pin Berlin Travel Guide